NEWS&BLOG
보더리스 하우스의 최신 뉴스, 블로그 갱신정보
【NEW OPEN】A share house located 15 mins away from Tokyo Sta. just opened!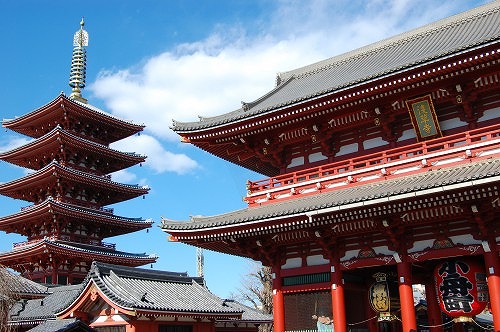 How are you everyone! It's Jimi from Borderless House!
Although it has been cold nowadays, especially morning and night, I hope you are doing great!
NEW share house, Borderless House KITASENJU2 had just OPENED on Oct. 7th!!!!
It is the third new open house in 2017,
following to
Borderless House Shinjuku-Honancho
and
Borderless House OMORI2.
Let me share about the brand new share house, Borderless House KITASENJU2 today ☆
>>> Borderless House KITASENJU2 <<<
http://www.Borderless House.kr/jp/sharehouse/h/kitasenju2/
What kind of area is Kitasenju?
Kintasenju has been frequently featured in the media!
Have you already heard of the charm of KITASENJU area?
Among the young people, there is a new word "SENJU-JOSI" just to explain
the young ladies who happily enjoy the area.
In Kitasenju, there are many campuses of universities and filled with exciting students.
"Unrivaled convenience and enjoyable fusion of OLD and NEW Japanese culture"
Would you like to enjoy shopping or eating at good Restaurants or cafés?
Never be worry in Kitasenju! In front of the station there are large commercial facilities such as LUMINE and MARUI, and also TSUTAYA, banks, 100 yen shops and so on.
In addition, you can also find the Japanese nostalgic cityscape once you step into the alley.
You would have always new discovery when walking in the streets.
While plenty of the everyday grocery old-fashioned stores, you would also find the stylish café and bars of remodeled Japanese old house (NAGAYA).
You can feel the fusion of NOW and OLD of Japanese culture in Kitasenju!
There are a lot of unique events at near Borderless House KITASENJU2, such as Yoga class at the SENTO (Japanese old public bathhouse) and music concerts at TERA (Japanese temple), you may have a unique experience in between your usual life.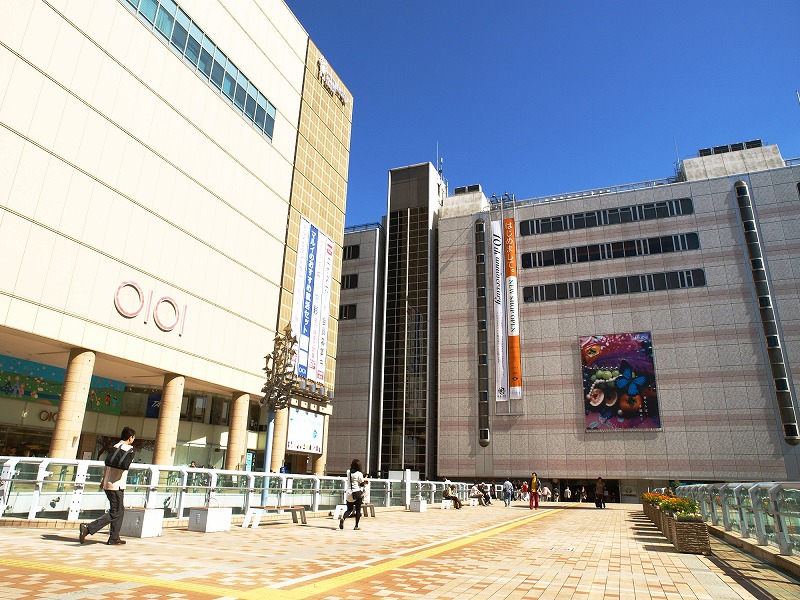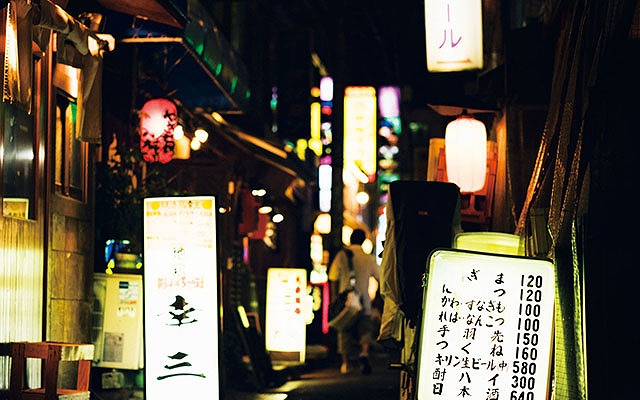 "Good access to go anywhere in Tokyo with five routes! "
Excellent access to the city center! Ueno, Asakusa is also in 10 minutes! Directly 15 minutes to Tokyo station since UENO TOKYO line opened in 2015.
There are five routes, including Tokyo Metro CHIYODA Line and HIBIYA Line and also it is 3 minutes on foot to the nearest station and no one would complain about the location of the share house. This share house is recommended for busy society people and students!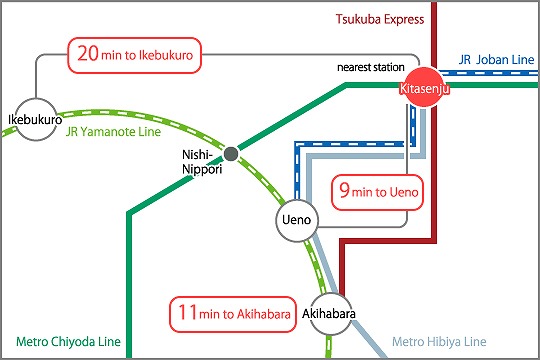 Stylish newly built share house with solid wood fragrant!
Let me introduce the features of this share house and the proud points of the property!
"Extensive facilities in open LDK"
The well holed style LDK is a spacious comfortable room in vertically and horizontally.
By looking up the beam located in the middle, you can enjoy your time by chatting and sharing cultural food with your housemates.
Not only basic appliances such as refrigerators, rice cookers and coffee makers but also a microwave with oven function, hot plate and projector equipment.
On the weekend, it is possible for you to make a plan to watch movies on the screen, have takoyaki hot plate party and far more to have fun with your roommates☆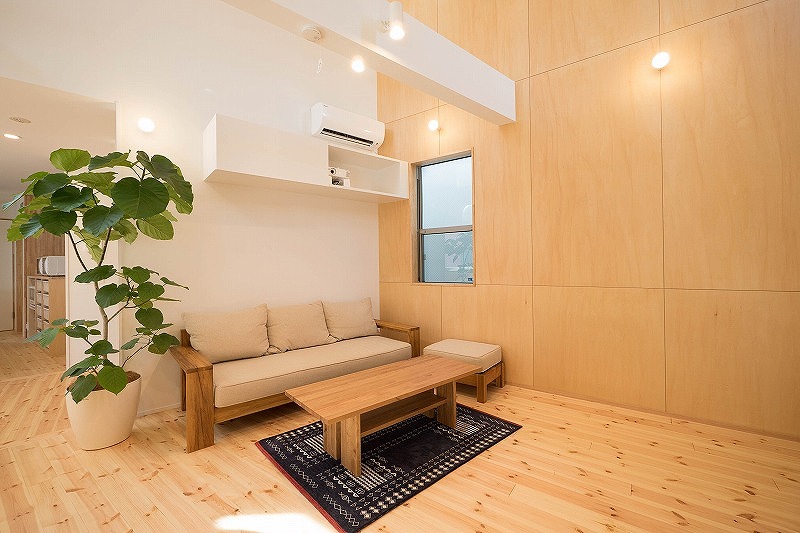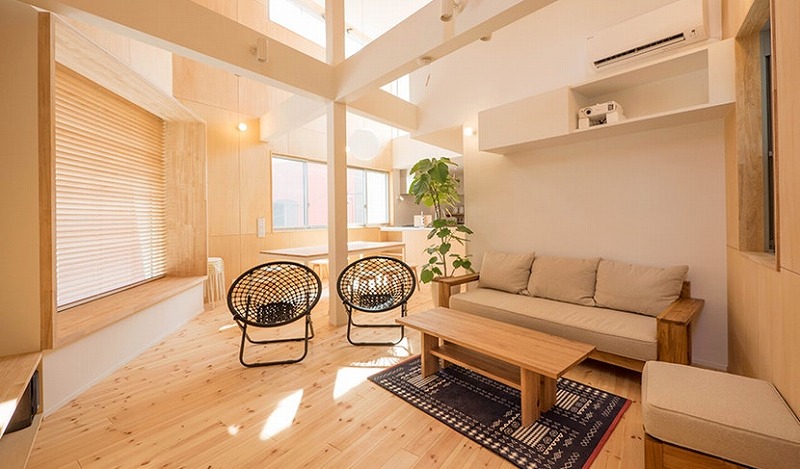 "Spacious rooftop balcony"
A balcony filled with plenty of sunshine is seen from the window of LDK.
There should be numerous ways to enjoy the balcony using the large tables and chairs
in the balcony on sunny days:
sunbathe, reading, eating etc.☆Please find your favorite way☆
There is also a space to hang the laundry, you can even dry large futon!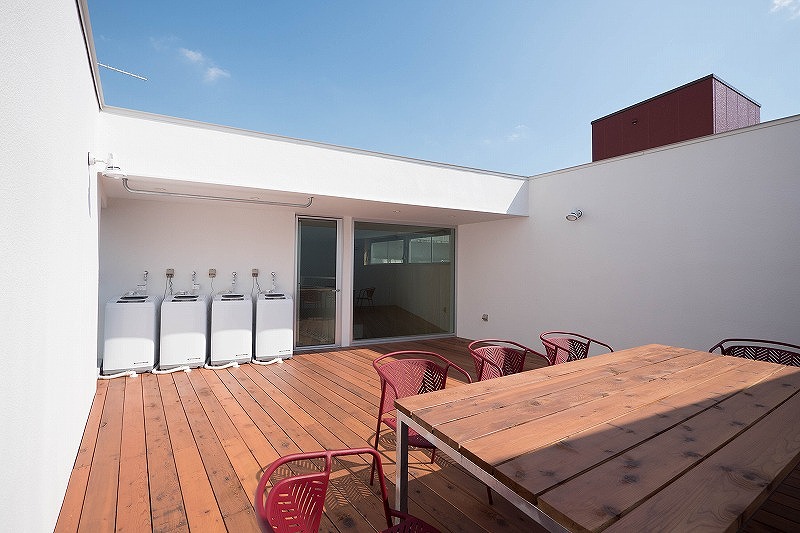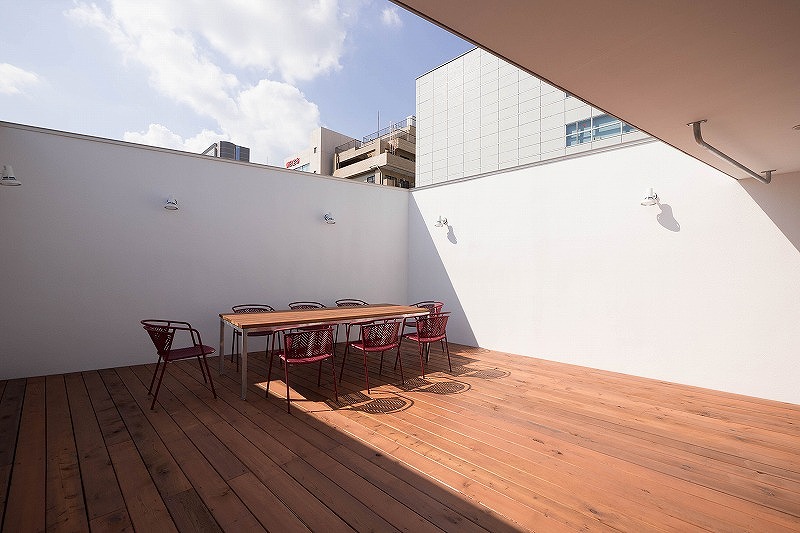 "All the housemates participate in an event ONCE A MONTH!"
This share house has 20 people to live in with
the ratio of half foreign nationals and half Japanese,
Homogeneity of nationality promotes international exchange in the share house;
for Japanese to touch English and foreign culture and for foreigners to experience 'real Japanese life".
Especially in this share house,
we plan some event each month with all residents,
besides housemate's birthday party and new resident's welcome party.
Those events could be a pot-racks party with housemates' home-made home country cooking, join in regional summer festivals and so on.
The events can be various as many as residents numbers and ideas! ☆
YOU could be an organizer!
If you feel like;
"Having fun in the share house!"
"Spending a fulfilling life with housemates!"
"Doing something with big people!",
please come and join this share house as it is the perfect place for you!
The vacancy remains a few!!
If you are interested in Borderless House KITASENJU2, do not hesitate but call us now!
We are posting the latest status of the Borderless House from time to time on Instagram & Facebook ! To see and feel the life at Borderless House, please check it out! ☆
Instagram:
https://www.instagram.com/borderlesshouse.jp/
Facebook:
https://www.facebook.com/BORDERLESS-HOUSE-in-Tokyo-Japan-46431896892/