NEWS&BLOG
보더리스 하우스의 최신 뉴스, 블로그 갱신정보
Tenant's Interview ▏ I have a new family and more supporters in my life!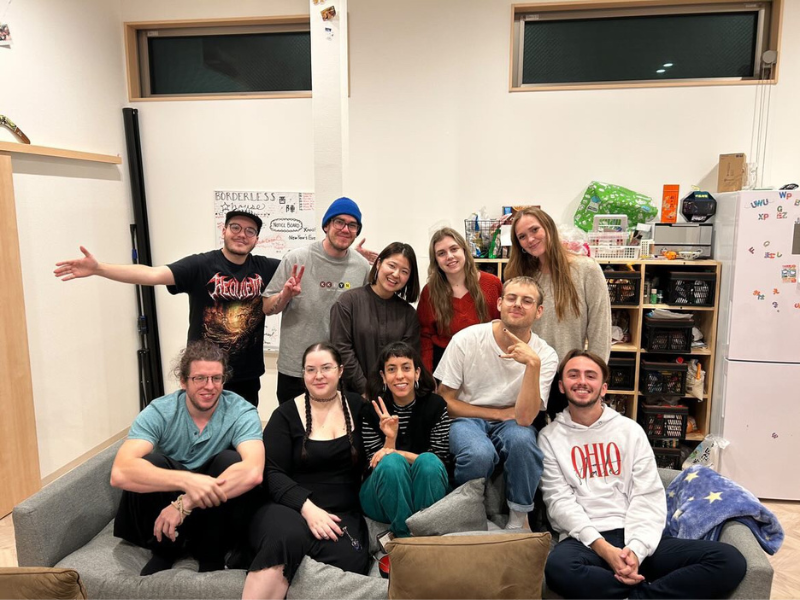 We had an interview with one of our tenants at Borderless House, Nonoka-san, who has been living at our Nishijin House in Kyoto for almost one year. Nonoka-san is a second-year university student studying sociology. She usually volunteers as a sightseeing guide in Kyoto.
From the interview, we hope to show you what life is like at an international share house for our tenants, and hope you get a feel for the environment and community of Borderless House!
My fondest memories are of ordinary, everyday life

-Why did you choose to live in a share house?
When I started living alone in Kyoto for college, I thought it would be nice to live in a share house. I thought about the international dormitory at my university, but I decided to stay at BORDERLESS HOUSE because I could have relationships not only with classmates from my university, but also with students from other universities, workers, and a wide range of people.
-What is the best thing about living in BORDERLESS HOUSE?
There are too many to mention, but birthday parties and trips were a lot of fun, but I think it's daily life.
I think the most important thing for me is that I have a new kind of family. In this family, regardless of age or gender, we are able to share our specialties, complement each other, and have a good time together.
Since I am a university student now, I worry a lot about my future and career path, but there are people here, such as who have work experience and others who have lived and worked overseas for a long time, so I can consult with people from all walks of life.
"Cleaning" was the hardest part of living in a share house, but now ..

-What was the hardest part of living in a share house?
I think it's "Cleaning". When I first came here, there were no cleaning rules or systems, so I decided I had to create one. I made some cleaning rules with my housemates who were living with me at that time, but it was difficult to coordinate the different levels of cleaning, how far one should go, what is not clean enough, etc., because everyone has a different way of thinking,
It was very difficult to get everyone to make it a habit, but now everyone has a sense of attachment to the house by cleaning it together, and I think that's great because the house is basically kept in a clean state.
I think I would have friends in any country I go to now!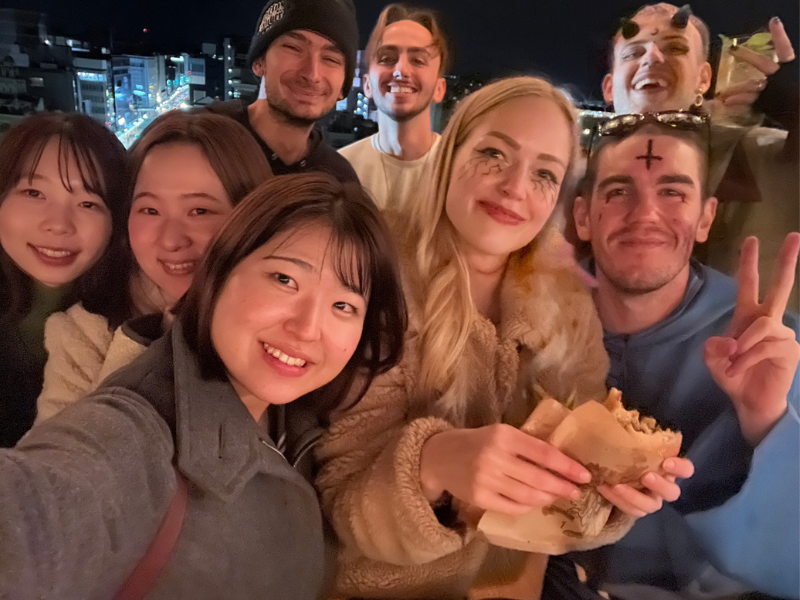 -Did you have any goals before you moved in? Did you achieve it?
It was very simple: I want to improve my English and to make many friends from all over the world.
Yes, I did! I had experience studying abroad in high school, but I think my English has improved even more since moving here. I think my English has improved to the point where I can talk about all kinds of things, not just academic topics, not to mention other trivial things. I also made more foreign friends, and I think I have more than 200 international friends now so I think I would have friends in any country I go to now.
There is no other community where such a wide variety of people gather!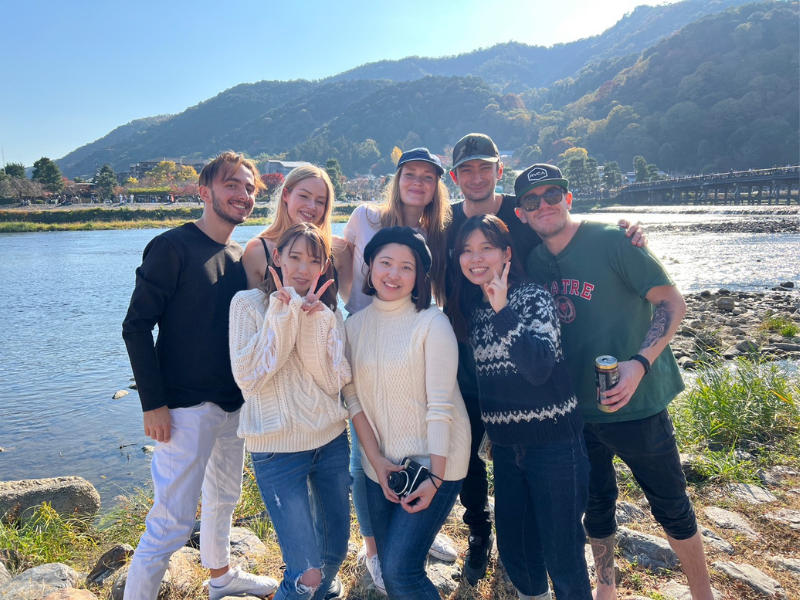 -Message to those who want to live in a BORDERLESS HOUSE
I think there are so many different kinds of people at BORDERLESS HOUSE that there is no other community where such a wide variety of people gather. It is also a great opportunity to experience new values, so I highly recommend it!
Also, living with other people and jumping into a new environment can be a very difficult hurdle, and it takes a lot of courage, but once you get in, it's not like your world will change 180 degrees, but it certainly will, so if you're not sure, you can arrange a room viewing first with Borderless House and come to talk with the tenants at the share house. (to get a feel for the atmosphere!)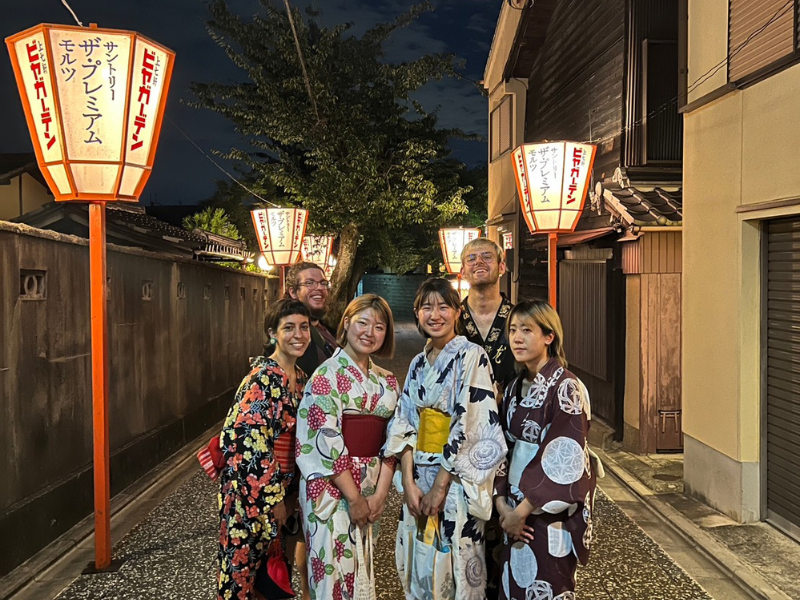 Meeting housemates from diverse backgrounds and living with them has gradually changed Nono's world! Thank you very much for sharing your story with us!
▶ Check more: Tenant's Interview ▏Living in a Share House while Experiencing Working Holiday in Kyoto
▶Check more: 【Tenant's Story】Sharing times together as a big "family" is the best cure for loneliness during quarantine