NEWS&BLOG
보더리스 하우스의 최신 뉴스, 블로그 갱신정보
【Event Review】Halloween Fun at Borderless House Tokyo: A Night to Remember!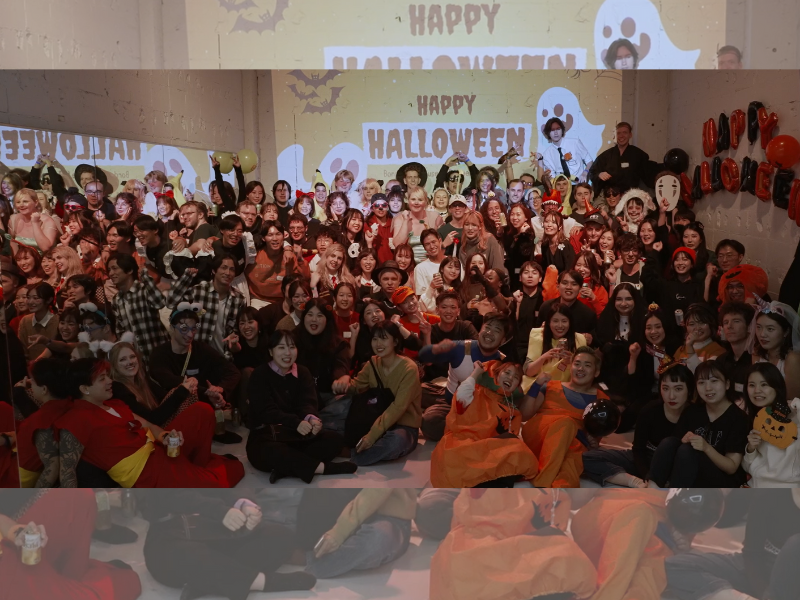 Hello everyone! Welcome to Borderless House!
We're an international exchange share house, Borderless House, nestled in Japan, where daily life is enriched by the diverse cultures and backgrounds of our housemates from around the globe. 
Driven by our desire to foster connections beyond just those in the same house, we aim to broaden horizons through intercultural understanding. In line with this vision, on October 21st (Saturday), we organized a grand Halloween party, uniting 44 of our houses in Tokyo.
Marking our first major inter-house event since the onset of COVID-19, the anticipation and a hint of nervous excitement were palpable among our organizing team. The event turned out to be a resounding success, drawing an enthusiastic crowd of 85 participants from 24 houses, all contributing to a lively and memorable celebration!
Experience the vibrancy and excitement of the event through our video recap! 
Bringing you the Halloween Party Scenes!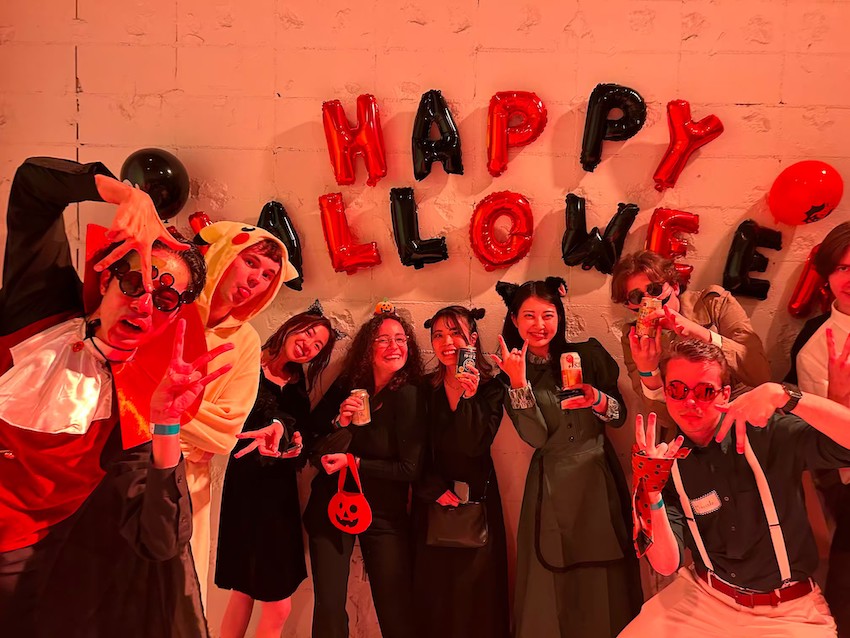 To facilitate encounters beyond the confines of individual houses, the party venue was set in a certain event space in Takadanobaba. The party, which started at 6 PM, kicked off with an icebreaker for self-introductions, designed to ease the tension and encourage interaction even among those meeting for the first time.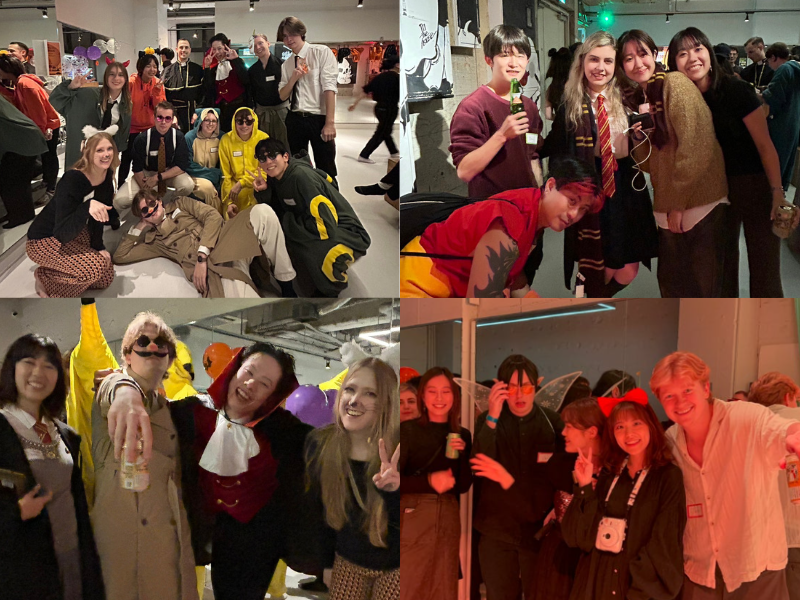 Light snacks and drinks were also provided, quickly creating a warm and friendly atmosphere at the venue. The goal of this event was to foster connections between housemates from different houses. To encourage mingling beyond the usual cliques, the icebreaker involved grouping members from various houses. The atmosphere quickly became lively with animated conversations filling the space.
A Frenzied, Eco-Friendly Mummy Game!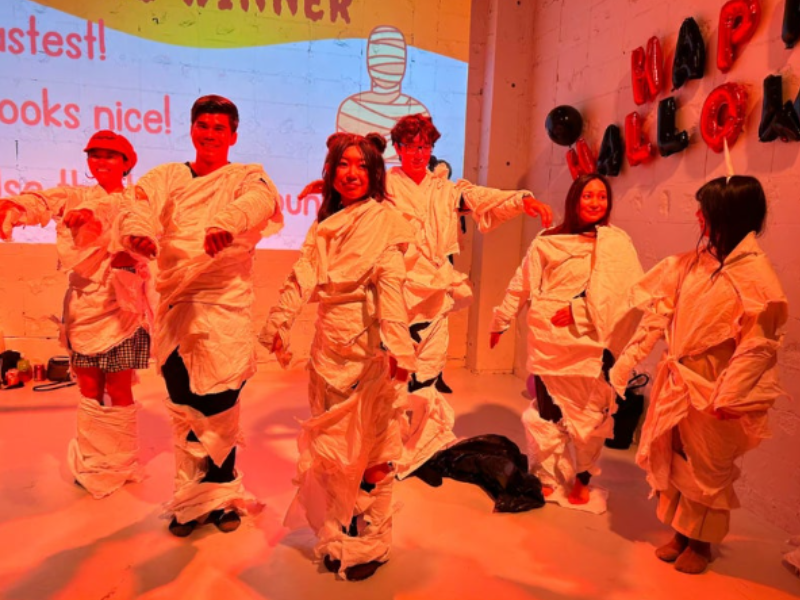 As the venue buzzed with warmth and excitement, it was time for the thrilling game corner! Participants were randomly divided into teams to compete in the 'Mummy Game,' where they wrapped each other in toilet paper as quickly and creatively as possible, adding to the event's excitement.
In this game, we emphasized not only creativity but also environmental consciousness. Instead of using toilet paper, we provided rags made from recycled fabric, challenging participants to transform into a mummy using as little material as possible. This added a unique twist to the scoring criteria.
The housemates competed enthusiastically, each aiming to be the top mummy in terms of speed, appearance, and eco-friendliness. The winner was decided by the volume of applause from the audience, with the victorious team receiving QUO cards as prizes. The participants, fully engaged and reminiscent of their childhood days, wrapped each other in cloth, bringing an energetic buzz to the venue. They enjoyed themselves so thoroughly that it seemed they forgot they had just met that day, bonding over the shared fun.
The highlight of the event was the Costume Award!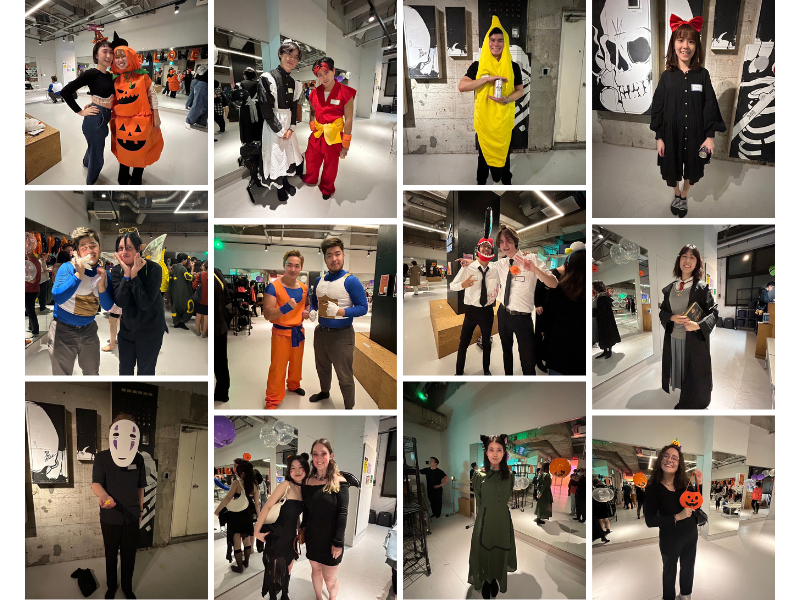 As the Halloween party drew to a close, we held the much-anticipated "Costume Award," where attendees voted for the most impressive costume. The winner, dazzling in style, was a housemate adorned in a delightful pink sailor outfit!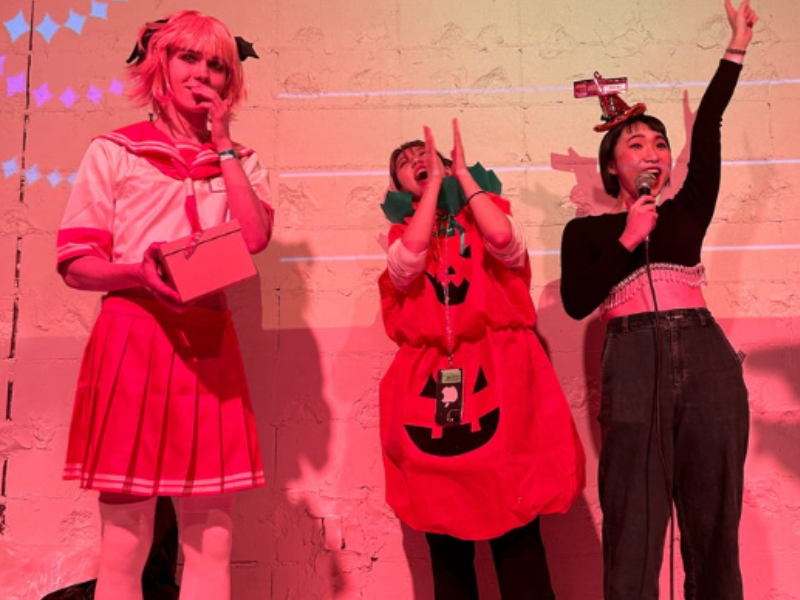 Time always seems to fly during such joyous occasions. The party, alive with energy from beginning to end, eventually reached its conclusion. We capped off the event with a group photo, capturing a lasting memory for all participants.
This event marked Borderless House's first large-scale social gathering in some time. We extended invitations not just to current residents but also to former housemates and their friends, creating an environment brimming with cheerful conversations and smiles. It was a gathering that truly reflected the warm, family-like spirit of the Borderless House community.
New Connections Forged at the Party
At Borderless House, an international exchange share house, we don't just share a living space; we share cultures, experiences, and memories.Through our regular events, we transcend the boundaries of our homes, fostering a community that cherishes cultural understanding and global friendships.
Immerse yourself in this rich tapestry of international experiences. Join the Borderless House community and embark on a journey of cross-cultural discovery!
Explore your options and find your place in our global family:
▶Discover Share Houses in Tokyo