NEWS&BLOG
보더리스 하우스의 최신 뉴스, 블로그 갱신정보
Regarding our policies in prevention of spreading of COVID-19(2020.11.24)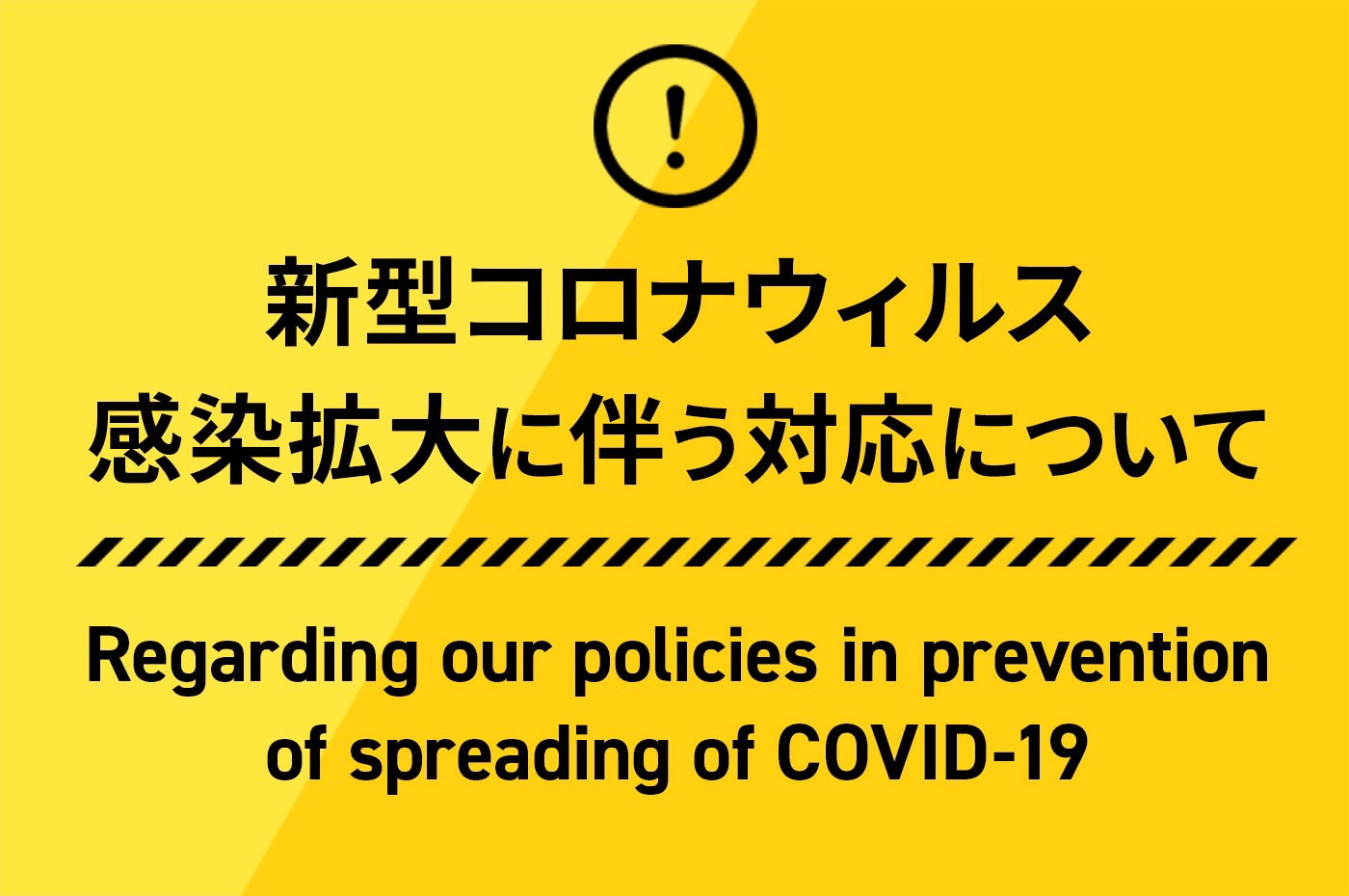 Responding to the government's "Basic Policy on Coronavirus Disease Control" announced on February 25th for Coronavirus Disease (COVID-19), Borderless House is taking the following measures considering the safety and health of our Tenants, partner companies, staffs, and their families.

【Future acceptance of foreign Tenants】
-Following the immigration restrictions by the Immigration Bureau, those who are given permission to enter the country will be guided to move in as usual.
-Those who are restricted to enter the country or refused by the recipients in Japan will follow the cancellation policy.

【Cancellation policy】
ーCancellation fees will be waived for all individuals who have already made reservations but are restricted from traveling to Japan
【Acceptance of overseas tenants in the future】
ーIn accordance with all immigration bureau immigration restrictions, individuals who are permitted to enter Japan will follow procedures as usual
ーIf you are requested to self-quarantine upon arrival in Japan, we request that you arrange separate accommodations such as a hotel for this time period
ーIn the unlikely chance that you have a body temperature of 37.5 C/ 99.5 F or above, we will need to post-pone your move-in date.
【Changes in business operations due to self-restraint orders in Tokyo from 3/30 to 4/30】
In order to minimize the number of visitors to the houses, we are taking the following measures:
ーMove-in procedures will only be conducted in the company office
ーRoom-viewings and room-viewing reservations will not be allowed until at the earliest April 30th. We request that you either consider making a room reservation without a room-viewing or apply for a room-viewing after May 1st.
ーAs a general rule, we will require that all new residents measure their body temperature both on the day before moving in, as well as on the day of the move-in. In the unlikely chance that you have a body temperature of 37.5 C/ 99.5 F or above, we will need to post-pone your move-in date.
ーMove-out procedures will occur without a staff member present. A staff member will check the status of the room, including its cleanliness and facilities, by video chat during the appointed departure time
【Response to each share house and Tenants】
-Send alerts in email and SNS.
-Post posters with information on alerting and urgent responses in all houses.
-Distribute alcohol disinfecting sprays in all houses.
-Exempt rent fee (up to 14 days) for temporary moving out due to high fever regardless of positive or negative, poor physical condition for 4 days or more, or instructions from doctor.
-Request restraining home parties with guests.
-Stop overseas travel programs and events for Tenants.
ーCurrent tenants who return to their share house after traveling abroad will be requested to temporarily self-quarantine at other accommodations before returning to their house
【Other】
-Instruct staffs to wear a mask when visiting the property.
-Instruct staff to wash hands and gargle.
-Instruct staff who have symptoms of cold (such as coughing or body temperature of 37.5 ° C or more) to stay at home.
-If there is a family member or a close person of staff who is infected, staff will report to the company and will be instructed to stay at home.
-To avoid crowded trains, the work starting time will change from 9:30 to 10:00.