NEWS&BLOG
보더리스 하우스의 최신 뉴스, 블로그 갱신정보
Is Living In A Shared Room Right For You? Pros and Cons & Tips of Smooth Living With A Roommate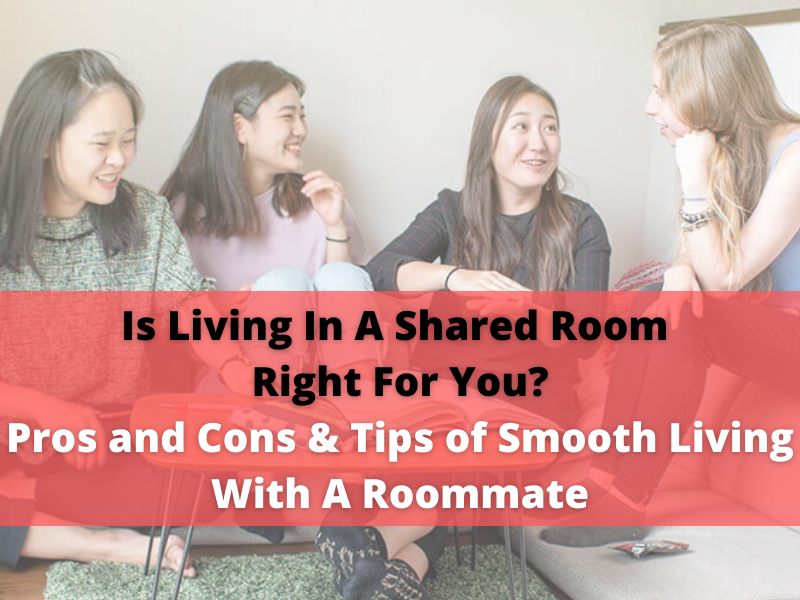 When you're looking for new accommodation, one of the first things you'll have to decide is whether you want to live with roommates or not. While there's nothing wrong with living alone, it can get lonely sometimes! So, if you like being surrounded by people more than being alone, living with roommates can be a good option for you!
Some people become lifelong friends with their roommates, while some people struggle with getting along with their roommates due to incompatible lifestyles. There are many pros and cons of living with a roommate, so we've made this guide for you to help you make your decision. Meanwhile, giving you some tips on living with housemates or roommates to avoid conflicts.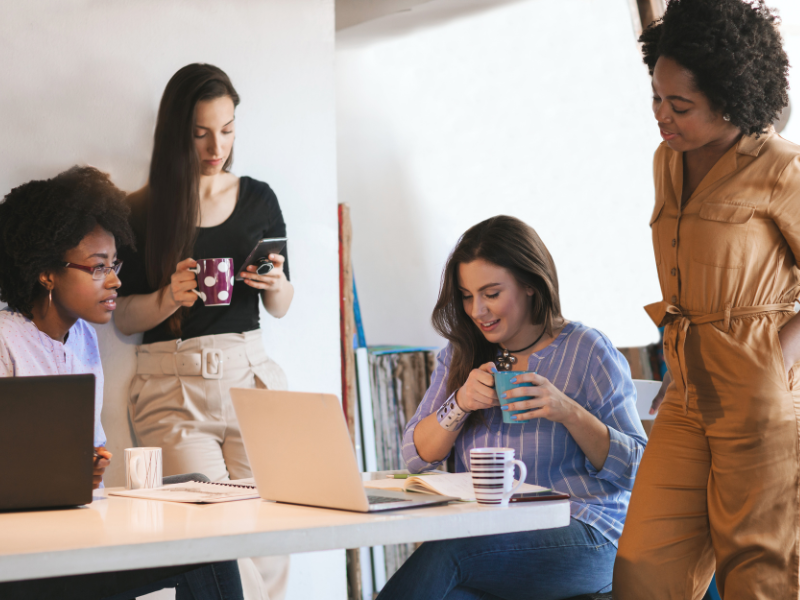 Social Considerations of Living with Roommates
Roommates can be a great experience as you have someone to share your life with and hang out with. However, as you share a living space with others, it can be tricky when you need some time alone. So here are the pros and cons for you to consider from the social aspect. 
Pro: Opportunity to make new friends & Always have friends around
Since you'll be living with your roommates, this can lead to an intimate and lasting bond. It doesn't necessarily mean you'll become best friends, but when you get lonely or need someone to talk to, having roommates can be very nice. You can also have movie nights, dinners, holiday parties, or just spend a random Thursday night with them!
Con: Lack of privacy & Sacrificing personal space
Though it's nice to always have someone around you, on the other hand,  it means you need to make some sacrifices on your personal space, because your bed may be the only place you can have your own privacy; or you will need to wait till your roommate is not around, so you can enjoy the space your own. All in all, if you need a lot of privacy or space alone, living with a roommate may not be a suitable option for you.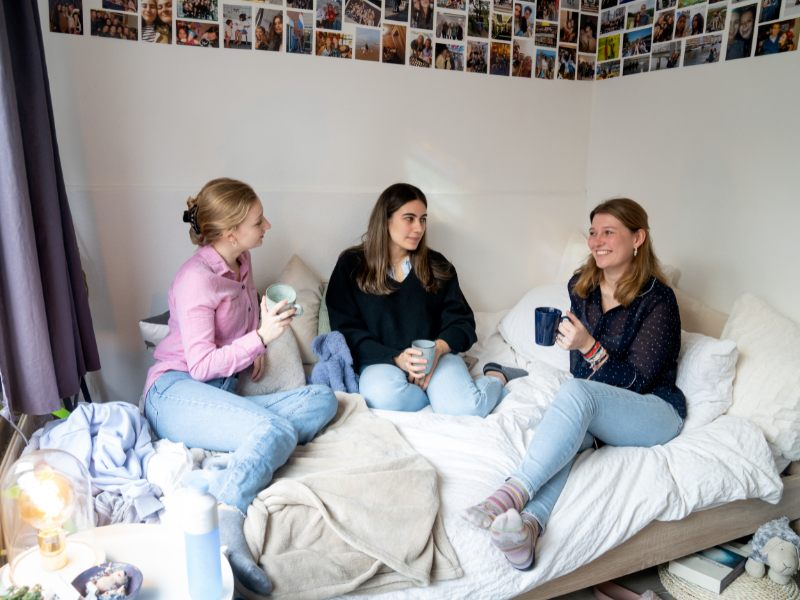 Financial Considerations of Living with Roommates
Money is usually one of the main factors for most people deciding where to live. As moving to a new country, rental expenses can be a weight on your shoulders. Here are some financial advantages of living in a share house or share room with roommates : 
Pro: Shared rooms are much cheaper!
Depending on the location you'd like to stay and your circumstances, you may not be able to afford to live on your own where you want. Living with a roommate can help you save money on rent, meanwhile, you can have a better chance to live in a much nicer location with affordable and reasonable rent. Sometimes, you can even save money on food and other expenses too by sharing them with your roommates.
Con: You can't decorate the entire room however you want
When you live alone, you have total control over everything that goes on in your room. However, when you live with roommates, you can only decorate and keep your personal style within your own spaces.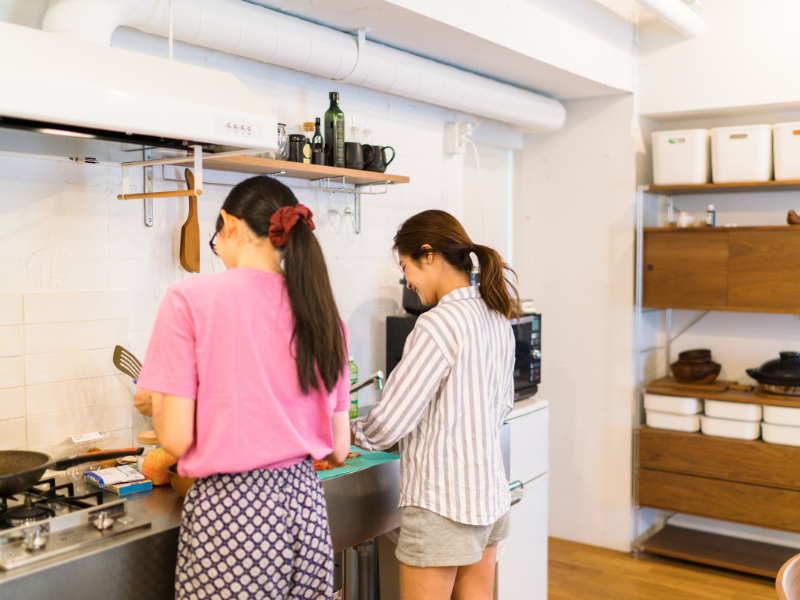 Lifestyle Considerations - Tips for Smooth Living with Roommates 
Lifestyle can be the most important and tricky part when you live with roommates, since you may have different standards for cleanliness, different living habits, conflicting schedules, etc. As it's an unavoidable factor you will face when you living with others, we've collected some handy tips for you for a smooth living with roommates.
Roommate Agreements & Share Responsibilities
A mutual agreement can be very helpful when you live with roommates. Keep it in mind that you all share responsibilities around your shared space. Set ground rules that cover the basics together, and talk through each of your expectations, habits, and routines together, such as cleanliness standards and rules, morning and bedtime routines, daily schedules, etc. Establishing standards and common ground that you all agree to will help you avoid difficult confrontations in the future. Here are some essential tips you need to know to enhance your shared living experience.
Communication & Keep an Open Mind
Communication is key when living or spending time with others. Try to open yourself up and communicate anything that your roommate should know about you. When issues arise, try to bring up the issue in person, instead of texting or leaving a note, to avoid leading to miscommunication and frustrations. If something is bothering you, have a conversation with your roommate as soon as possible before it grows into a bigger conflict. You can take time to make a plan and think through how you can express yourself, and when communication happens,  be sure to listen for understanding as well.
Understand the Difference & Be Considerate 
It's important to understand that everyone is from different backgrounds and was raised differently. Realizing, it can save you a lot of frustration you may have when you live with others. Your roommate's living habits and lifestyles can not be exactly the same as your own, so try to talk to each other and find a way to meet in the middle, especially if your differences can cause conflicts. At the same time, be considerate and take your roommate's feelings into consideration before jumping to conclusions or making decisions.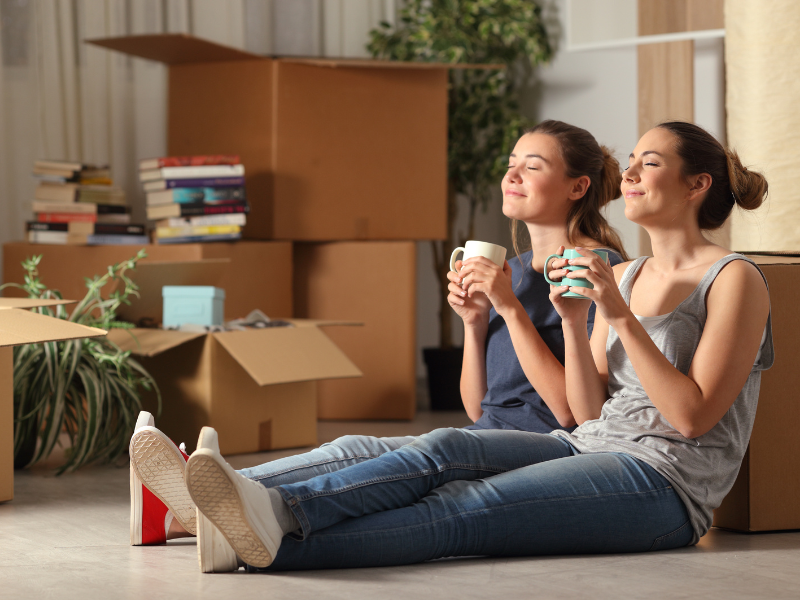 There's no crystal ball to see whether living with roommates is going to be a positive or negative experience. Be sure to weigh all the pros and cons, get yourself prepared, and use the tips for a better and more successful living experience in a share house or a shared room.