NEWS&BLOG
보더리스 하우스의 최신 뉴스, 블로그 갱신정보
【Tenant's Story】Realistic share house life during COVID-19 period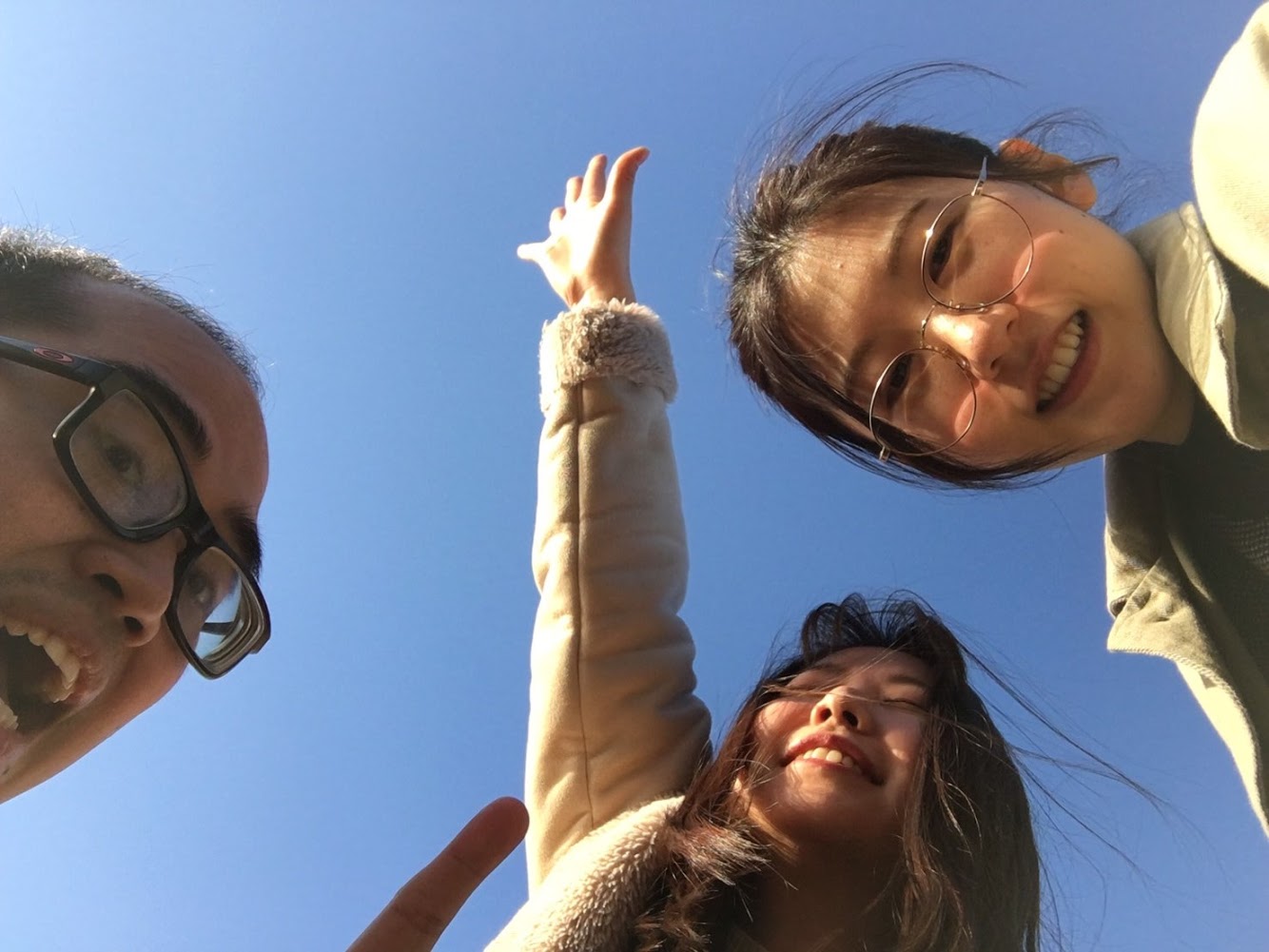 Currently, due to the spread of the coronavirus, many people are worried about moving into or living in a sharehouse.
Even if you are interested in living in a sharehouse, it is hard to envision what it might be like currently living in one at this time.
There were some people who were unable to make a decision regarding moving into a sharehouse and gave up on pursuing their new international sharehouse life.
Additionally, current tenants of Borderless House are also interested in learning more about the Coronavirus situation in other sharehouses during this period of self-restraint.
Given this current situation, we would like to share more about the experiences of tenants living in a sharehouse during the Coronavirus, and are starting a new blog series consisting of tenant stories titled "Realistic Sharehouse Life During the Coronavirus."
The second entry in this series is a contribution from Natsuki-san, a resident of one of our houses in Shinjuku!
Our Recent Daily Life
Hi everyone!
My name is Natsuki and I'm a current resident of a Borderless House in Tokyo!
I have been living in a sharehouse since January of this year. I used to live with Borderless House when I was a student and was able to make wonderful friends from all over the world, and felt fulfilled every day. Because of this, I decided to return to Tokyo and live with Borderless House again! As a current tenant, I would like to give a realistic account of life in a sharehouse.
I think everyone is worried about the ongoing Coronavirus. How have you been handling the situation?
Recently, the number of new coronavirus infections has decreased and self-restraint rules and precautions have also been decreasing, however, I think it is still important to be cautious. I'd like to introduce you to how I am spending my time and staying cautious in my own sharehouse.
As I retired from my previous company, I am currently job hunting while living at the sharehouse. While staying busy inside, I'd like to talk about how I interact with my housemates and give a brief introduction to my own daily life!
I hope that my own story will be helpful for anyone considering moving into a sharehouse, individuals who have already decided to move in, and also for those who are currently living in a sharehouse!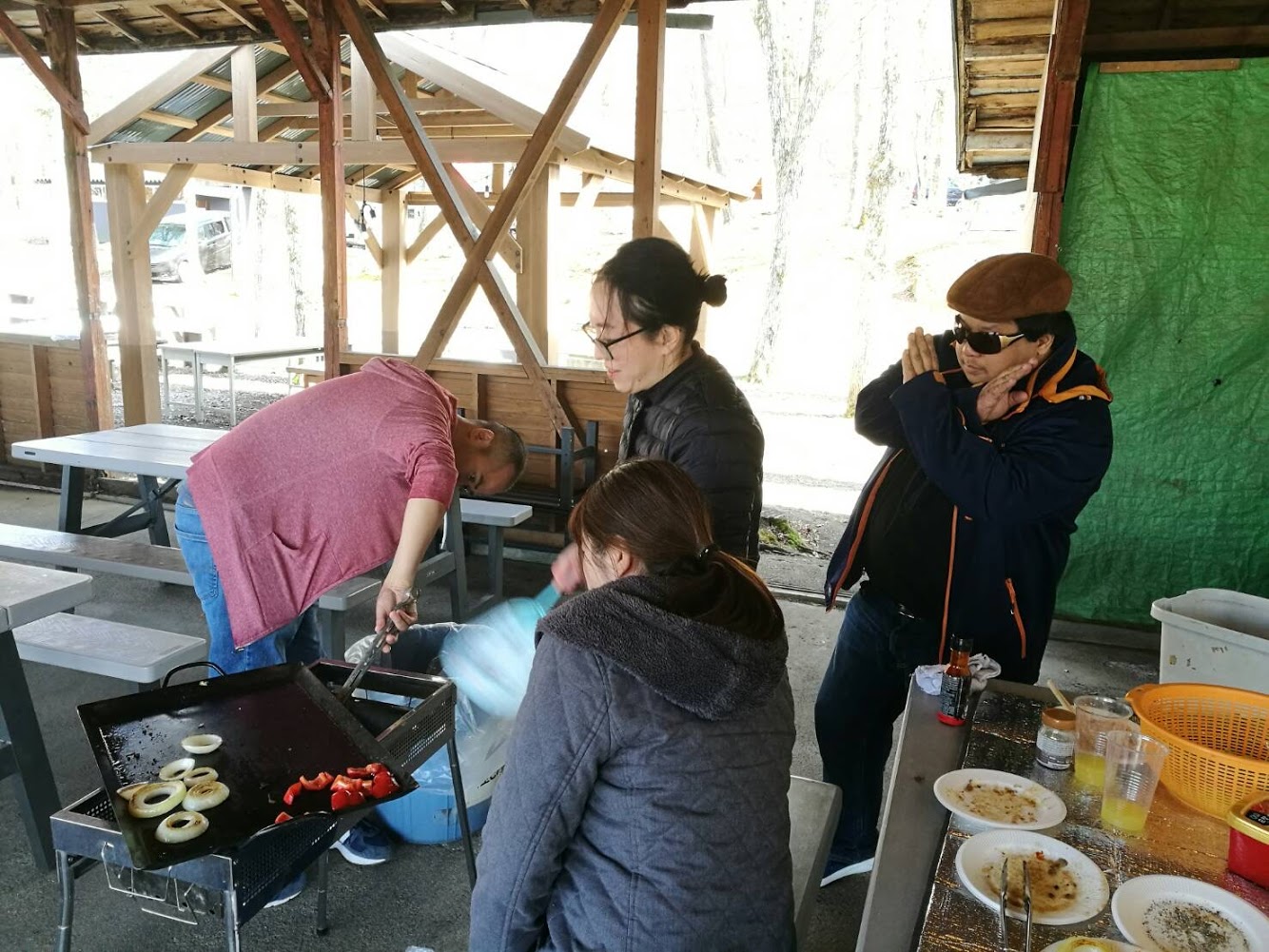 Currently I live with 7 other housemates.
Before the coronavirus, we would go out together traveling, for drinks, and to other houses for hang-outs, basically at least once a week (lol).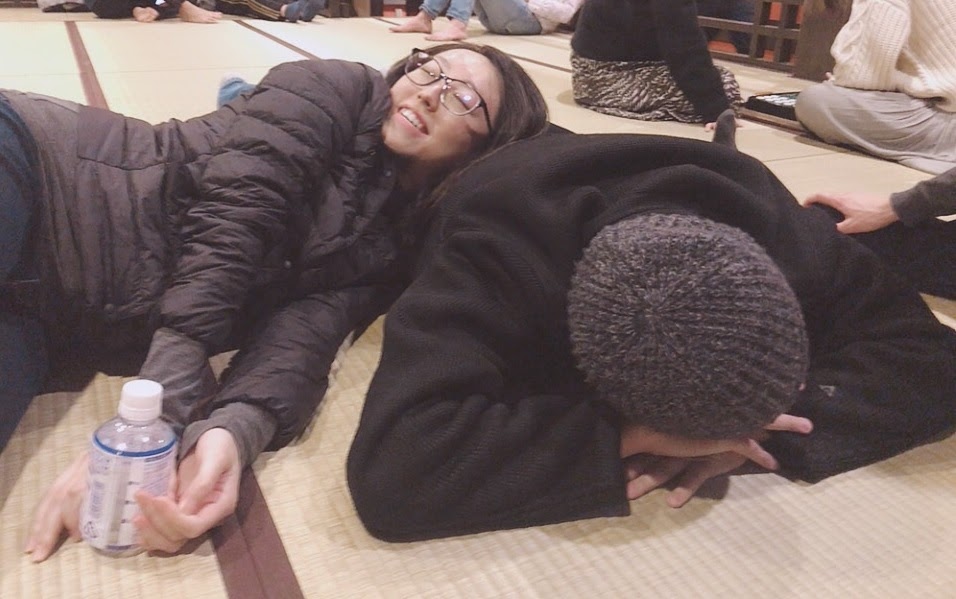 However, ever since the emergency declaration, my housemates have been at home a lot more than usual due to lifestyle changes, such as working from home, being put on a new work shift system, or having shorter work hours.
Of course, I am sure to take preventative measures at the sharehouse such as refraining from going outside as much as possible, as well as washing my hands, gargling and disinfecting with alcohol when coming back to the house any time I do happen to go out.
Compared to our interactions before the coronavirus, I feel that I am now able to have a lot more contact with my housemates and we are able to interact in a wider variety of ways!
Up until now, the most interaction with my housemates was on the weekends between Friday night to Sunday, but due to the coronavirus, we all spend much more time together at home. At my house, we do yoga and muscle training every day, cook more together, have been watching more movies, and hold even more small parties together at the house. Last month, we even had karaoke at the house!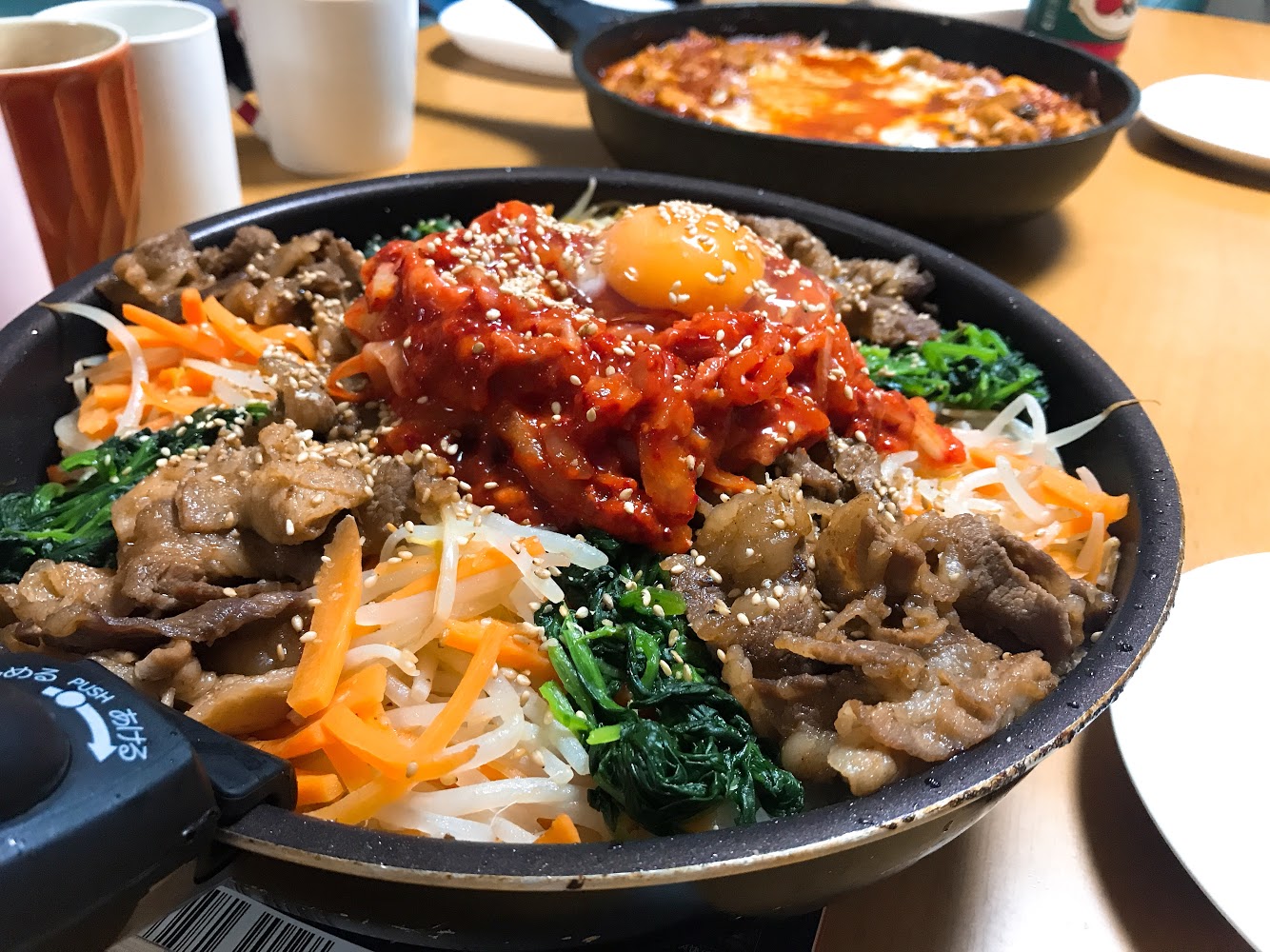 (I made bibimbap with my housemates!)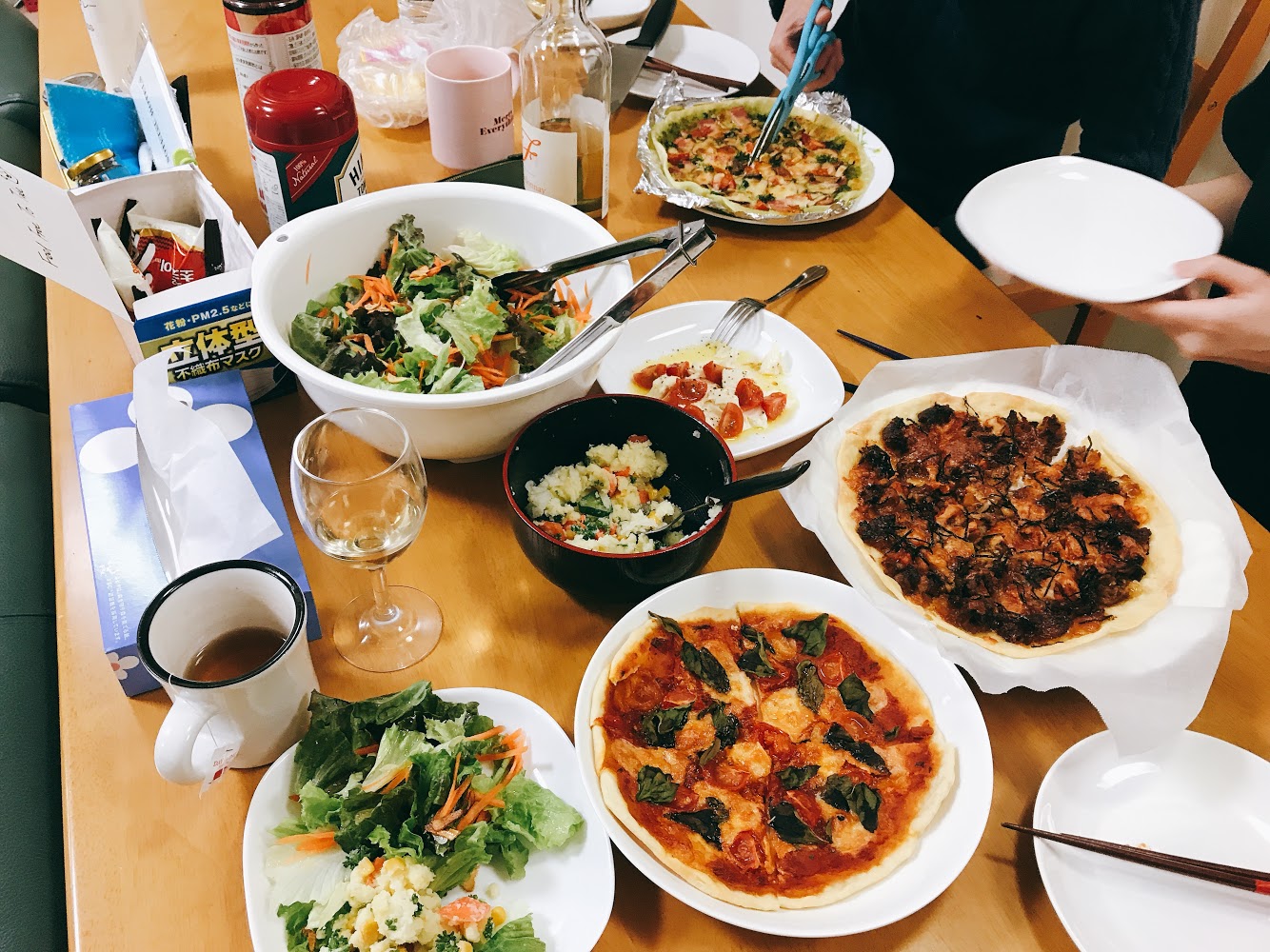 (Photo from a pizza party that we had!)

(Daily meals with my housemates!)
Yoga and Weight Training Together! Refresh and Stay Active With Your Housemates!
For good health, I recommend yoga and muscle training!
It is difficult to stay motivated while doing muscle training alone, but doing it alongside my housemates, I became more motivated and have been able to keep training and have gained confidence. Also, my house has a roof terrace, so I can refresh and stay active outside when the weather is nice♪ (Recently it's been really hot during the day though... lol)
Things That Have Changed Because of the Coronavirus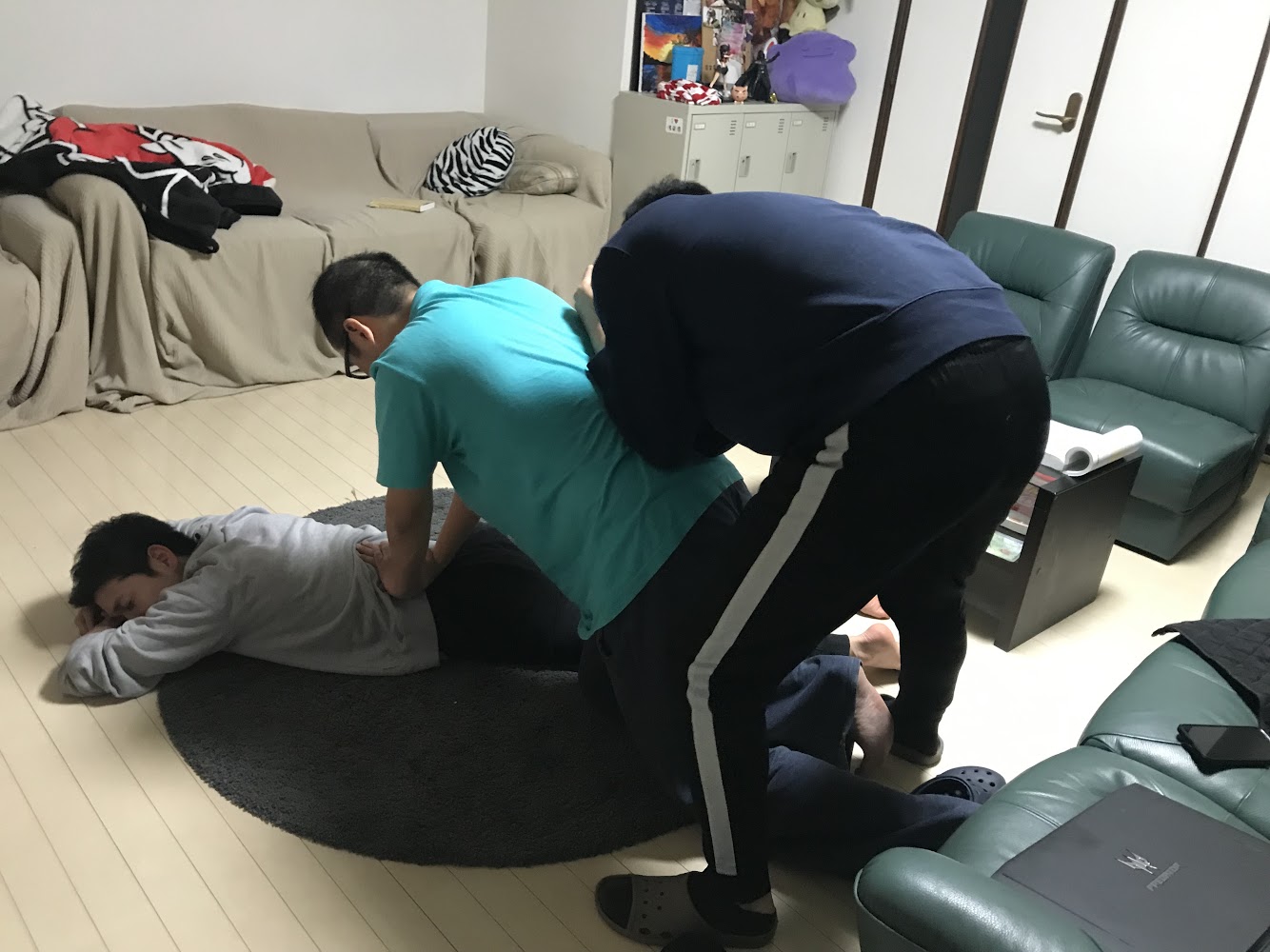 Of course, the coronavirus has not just brought about positive changes.
In my case, my part-time job was suspended, which made it difficult for me to continue living like before.
In regards to job hunting, hiring opportunities and job vacancies have decreased. Interviews are now done online, so job hunting is conducted entirely from home without having to go to the company office.
This makes it easy in the sense that I don't have to take a train and commute to the company office, however, conducting interviews online initially gave me a sense of tension and awkwardness that I don't usually feel during face-to-face interviews.
I think that other people who are job searching now may also be in the same boat.
It may be a difficult time right now, but let's do our best with the job search!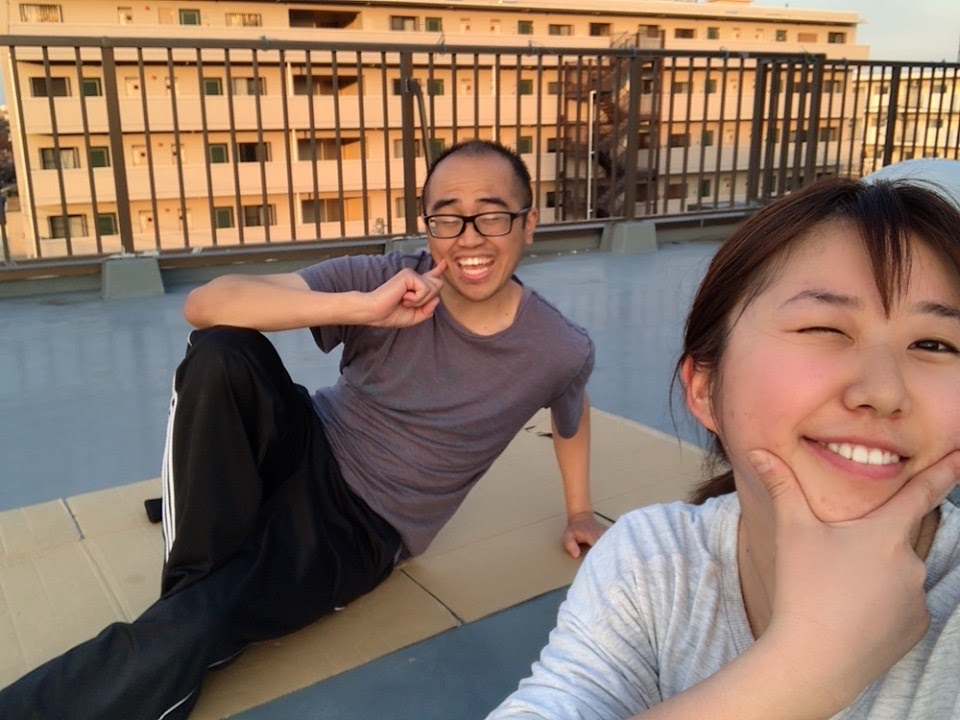 Despite Self-Restraint, I Am Able To Enjoy Time With My Housemates
Due to the coronavirus, I think that some people who are currently living in sharing houses may be more sensitive to avoid contact with their housemates, and there is a potential that this may cause the house atmosphere to worsen.
However, even if you are lonely and unable to meet your family and loved ones, or unable to hang out with your friends in person, there are many things that you can do with your housemates at a sharehouse. At a sharehouse, you can share self-restraint life together through exercising together, building up immune health, and working together to constantly clean and disinfect.
Rather than spending your time alone accumulating stress, I think it is much better to be able to have fun with others at a sharehouse and overcome the stress of this pandemic.
In fact, with the exception of going out to occasionally shop, I'm constantly at home and have never felt stressed by this coronavirus house confinement. Rather, more than ever before, I have found more activities to enjoy together with my housemates and am able to have fun every day. This is all thanks to my great housemates!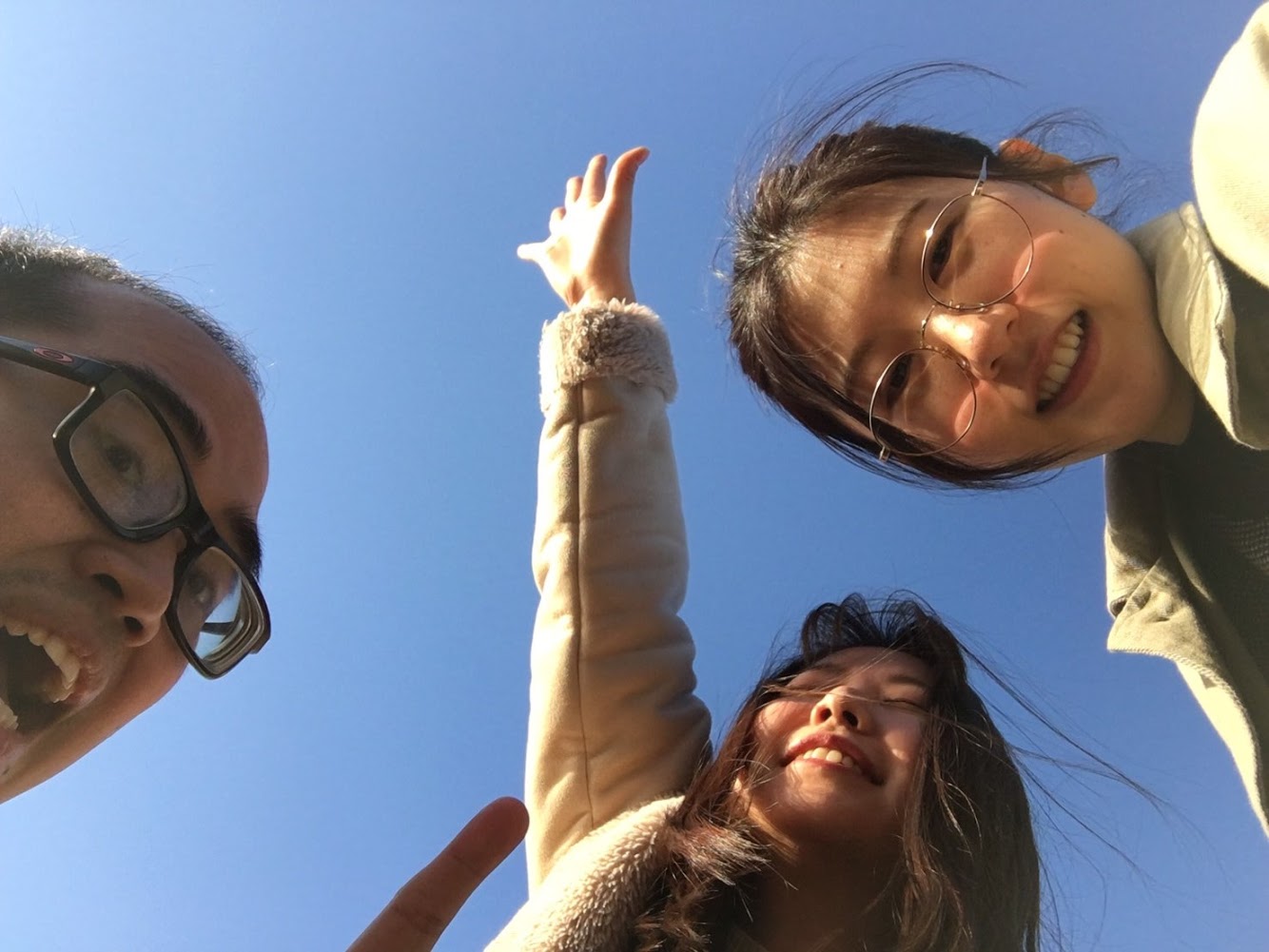 I hope you can of course take precautions against the Coronavirus, but also grow close with your housemates!