NEWS&BLOG
보더리스 하우스의 최신 뉴스, 블로그 갱신정보
Yokohama best place to live! International exchange share house OPENED in August 2019!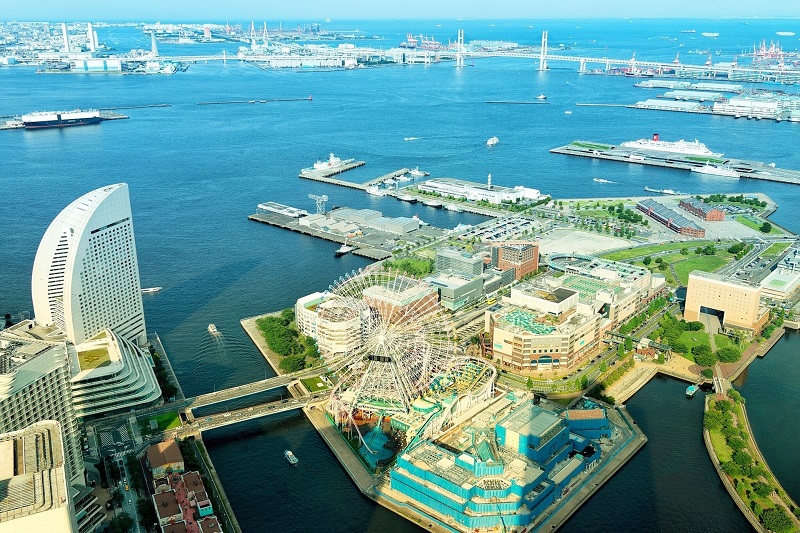 Hello. This is Yuuka from Borderless House business development team.
It's been a perfect season for sodas and cold sweets!

In the summer of 2019. Following the Kansai's expansion, there is also a house scheduled to open in Kanto area. As the title said, it is "Yokohama city" where many people want to live in the Kanto area!!

The maximum number of people who can live in the share house is five. The main feature is that you can enjoy international exchange on a daily basis in a homely atmosphere. While there are 16 spacious living rooms, the rent is reasonable compared to the other Borderless House in Tokyo, with a shared room of 38,000 yen〜 and private room 58,000 yen〜.

Then let me introduce the atmosphere of the share house!
The area looking forward to the Olympics
The closest station to the shared house is the Yokohama Municipal Subway Green Line Kitayamata Station and it's about 10 mins on foot!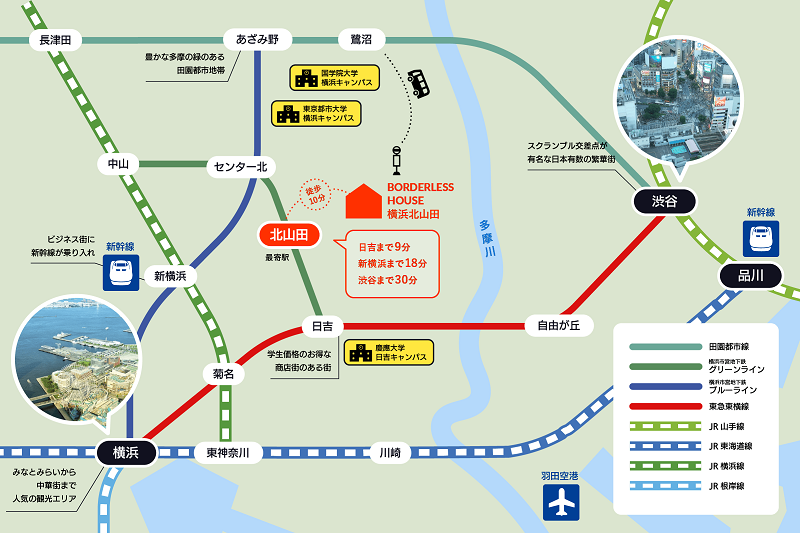 As you see, it is also convenient to get out of Kitayamata Station to downtown Tokyo or Yokohama. It takes about 10 mins to Hiyoshi Station, about 20 mins to Yokohama Station, and about 30 mins to Shibuya Station!
It is a convenient place to go to visit and play around with housemate on a holiday.
In addition, around Kitayamata Station, there are convenience stores, supermarkets, beauty salons, mobile shops, medical institutions, so anything you need in your daily life will be available, so it is also convenient after your work and class♪
Let's head straight to the share house!
Ah,,,!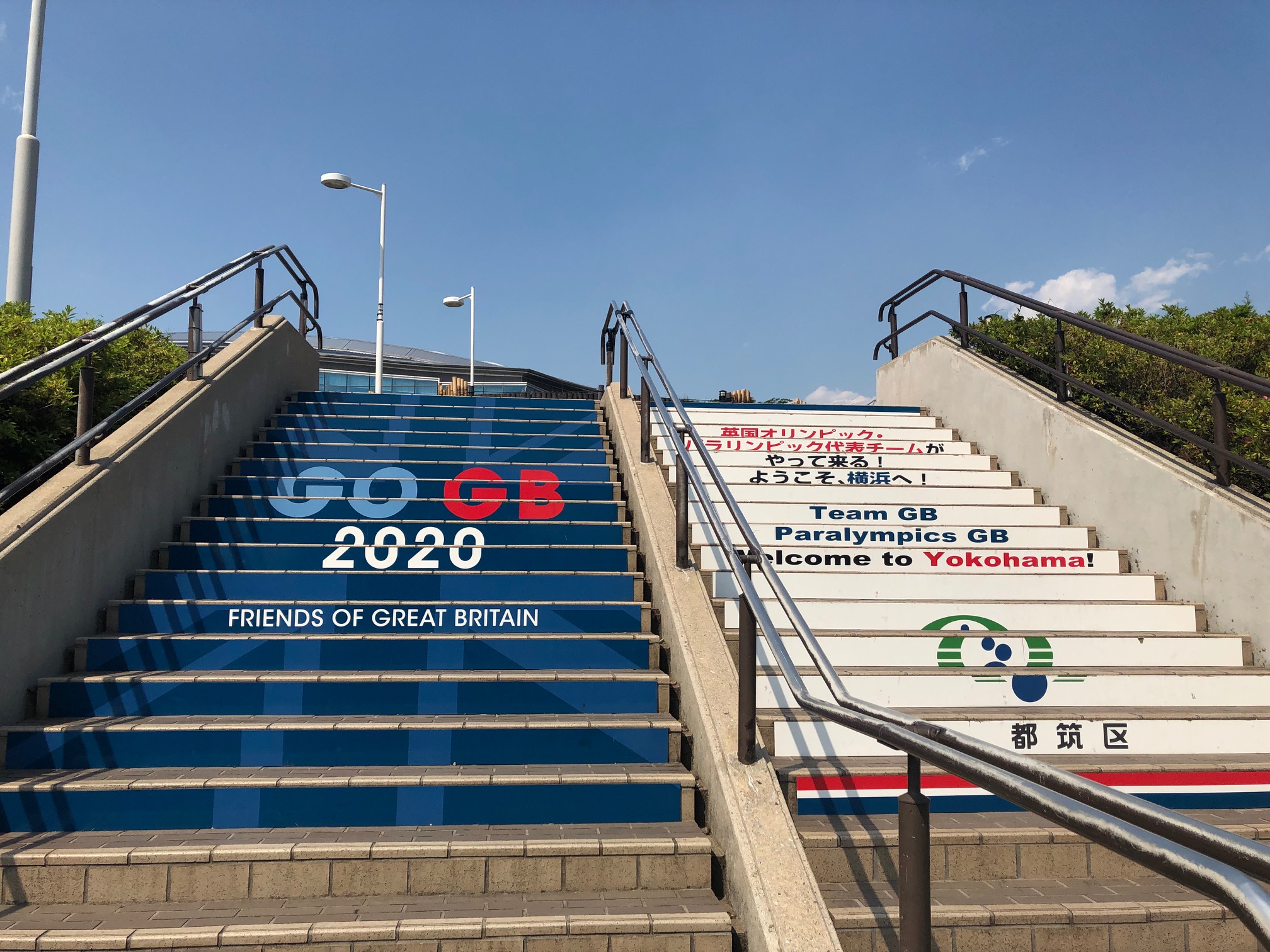 You may know...! In 2020, the British national team comes here to Yokohama International Pool!!!!!!!

Yokohama City and Kawasaki City are host cities for the pre-camping of the British team at the Tokyo 2020 Olympics and Paralympic.
A welcome video has also been created by the citizens, and you can see that they are looking forward to it from now on. In June, the children's association was holding the creation of glass art to be exhibited in the pool!
Can't wait to start the Olympics!
Quiet residential area full of rich nature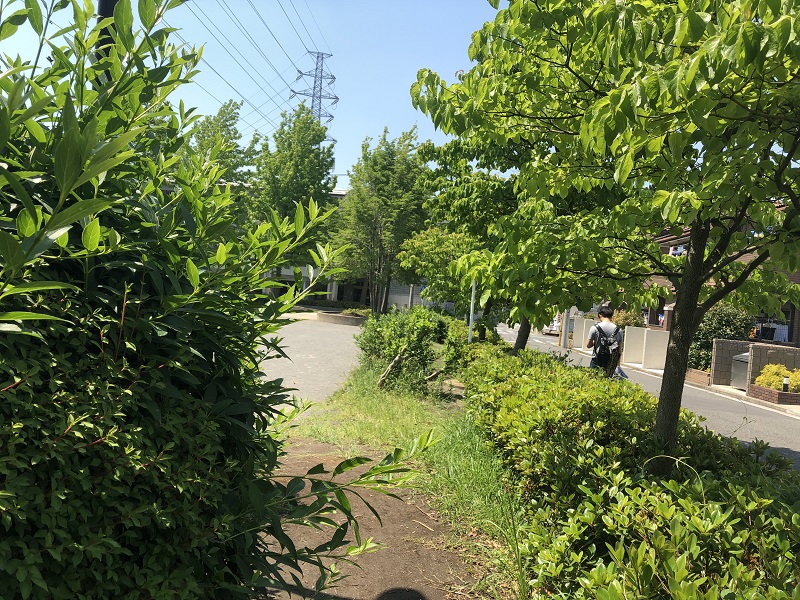 Speaking of Yokohama, the image of "business district" "fashion" "night view" may be strong. The area around the share house to be opened this time is different from the image in a good way, and it is very full of green.

There are elementary schools and kindergartens nearby, and you can hear the children's voices, and while the trees grow thick, it is a pleasant environment to take a walk.
Then, the security is good, and women can live with peace of mind.
International exchange × Local exchange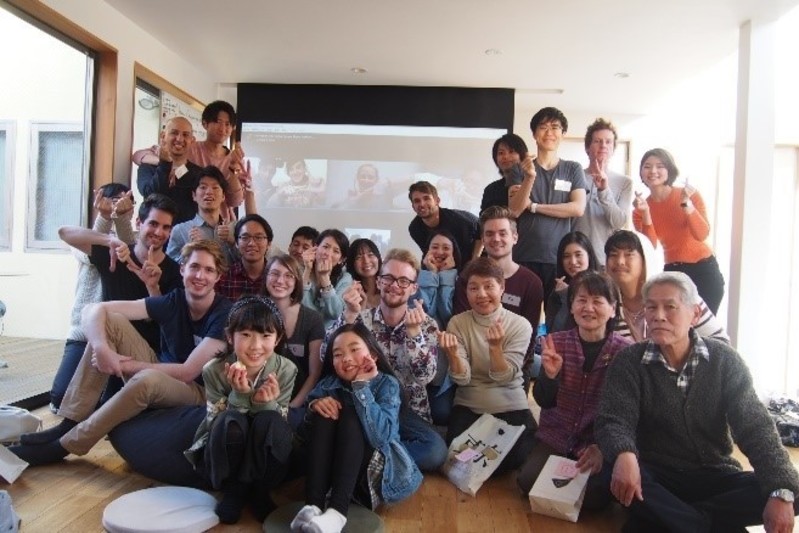 Borderless House is an international exchange share house where people with various backgrounds can live. In addition, here at Yokohama Kitayamada House, an English conversation class for children will be held regularly. Therefore, you can enjoy the interaction with housemates as well as local children, multi-generational people.
A place where local children and people from overseas are connected.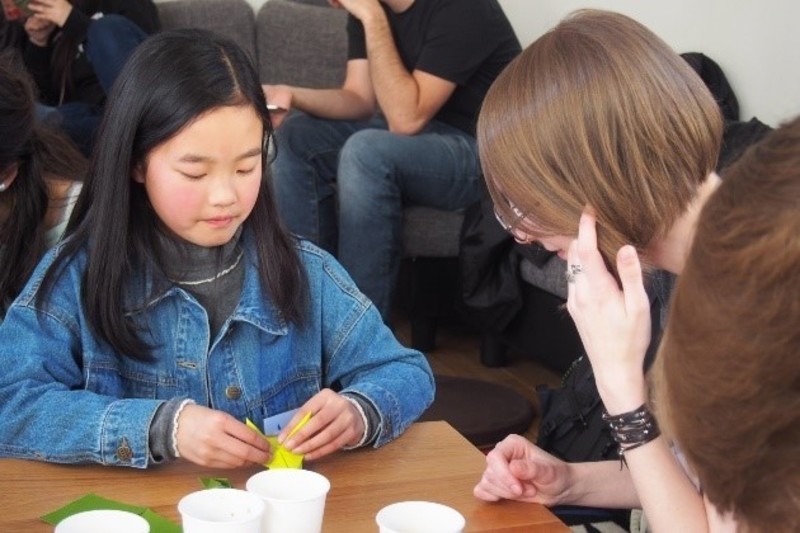 Mr. Sato's family who is also the owner and house manager of the Yokohama Kitayamata House. Originally, his family had an English conversation class for local people.

Through his overseas experience at work, he has the desire to have children acquire practical English skills. So he asked Borderless House to open an international exchange share house with children's English conversation classes.

Until now, the borderless house has been developed mainly in Tokyo and the Kansai area. However, in the future, we would like to build partnerships with owners who are interested in cross-cultural exchange in this way and deliver the value of international exchange to many people.

Borderless House Yokohama Kitayamata that becomes the first.

The small number of people and only five can create a family-like community. Why not enjoy together the share house life with international exchange?

There is a limited number of people, so please contact us as soon as possible if you want to know more details about the share house!
<Borderless House Yokohama Kitayamata>
OPEN DATE: 2019, August 19th
ROOM VIEWING START: 2019, August 5th
NUMBER OF PEOPLE: Up to 5 people
RENT: ¥38,000 ~ ¥59,000
NEAREST STATION: Yokohama Municipal Subway Green Line Kitayamata Station
House page
<Introduction of the near main station>
Hiyoshi Station
Yokohama Station