NEWS&BLOG
보더리스 하우스의 최신 뉴스, 블로그 갱신정보
【Enjoy World Cuisine】Hand-made Bosnian food! Let's eat! Amazing International Experience!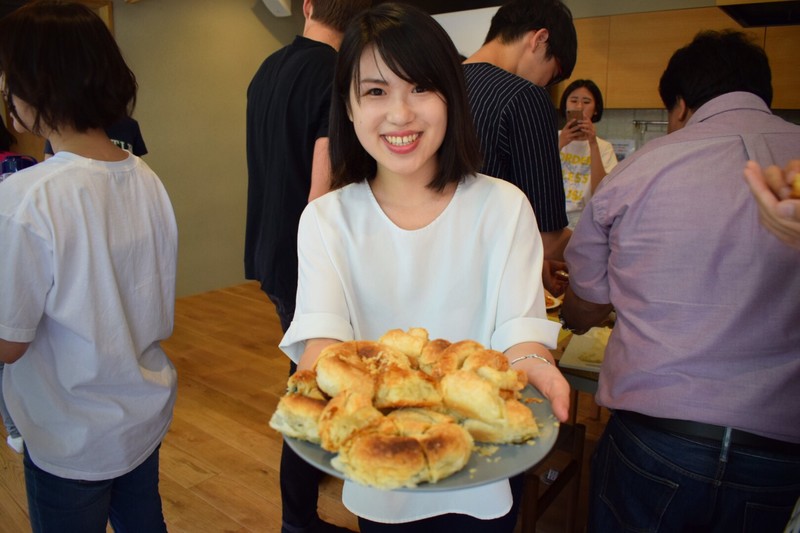 Dobar dan!Hello, this is Yuya!

『BORDERLESS DINERS~Experience international restaurants and travel around the world~』
Eat! Talk! Think! This is a hands-on program that you can enjoy the international exchange with your five senses and enjoy different cuisines in restaurants or catering in Tokyo!
The 4th time is Bosnia! This time we have done this event with "Japan-South East Europe Business Association."
I would like to give you an update about the event we held on May 20th!
Enjoy the international vibe of Bosnia with your five senses!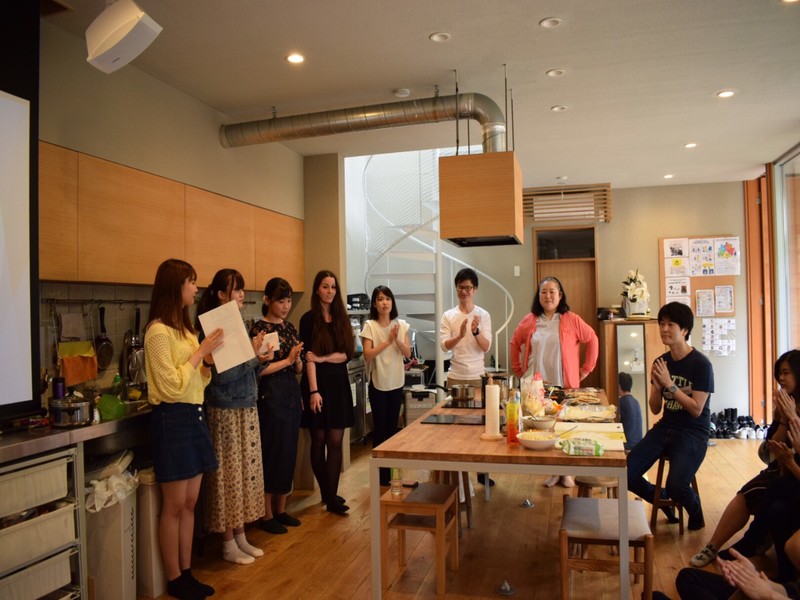 BORDERLESS DINERS is an event which we would like our tenants to be interested in that country through eating their cuisine
and would like to enjoy the different culture of various countries. The "Japanese-South East Europe Business Association"

sympathized with the feeling we have towards this program and had given us a suggestion that they would be happy in sharing stories of the beautiful country Bosnia, to our tenants.
For this time, not only eating but we have also tried cooking Bosnian cuisines by ourselves.
As you may know already, Bosnia is a well-known country where the World War 1 had broke out and has a strong image that they are still facing raciall conflicts.
On the other hand, Bosnia as a unique culture which has been cultivated from the Ottoman era and they have a beautiful, maginificent nature landscape!
This time, let's travel in Bosnia together!
The taste of the ancient orient from the 3rd century BC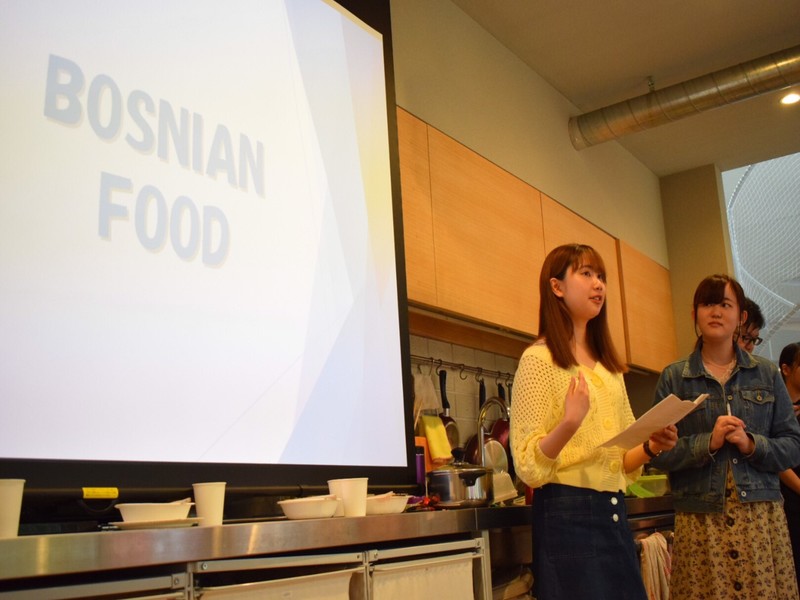 Sarajevo, the capital city of Bosnia, there is line written as "Sarajevo meetings of cultures" on the Ferhadjia pedestrian street.
As it says so, the line is indeed a border for cultures and the atmosphere of the city is completely different on the east and west side.
On the east side of the street, you can enjoy the scenary of the ancient orient. Compared to that, modern europe cityscape spreads on the west side of the street.
Moreover, Bosnia have country border lines with 7 different countries such as Italy, Austria, Hungary,
Romania, Bulgaria, Greek and Albania. The culture of each country had fused together at Sarajevo.
As a result, the food culture of Bosnia has become a great mixture which is beyond description.
A perfect dish would make you a good husband/wife? Tranditional Home-made dishes in Bosnia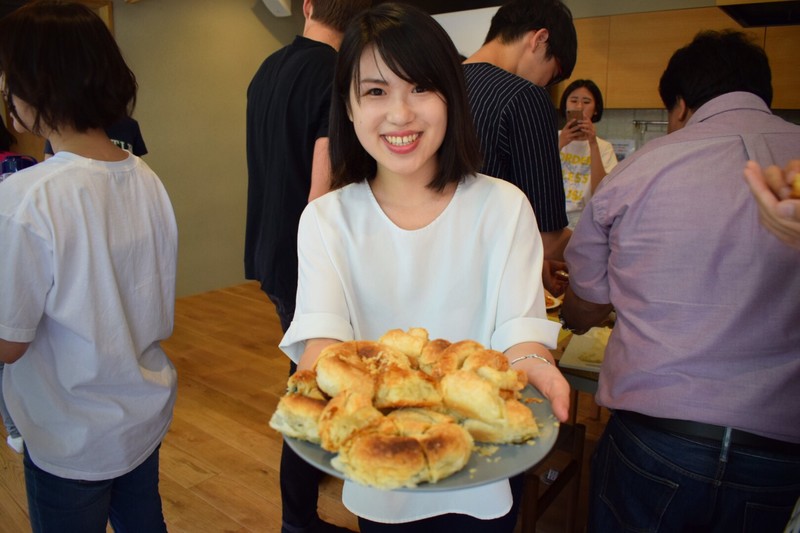 This is essential when it comes to Bosnian cuisine. Yes, it's Burek (Burek)! It is called Pita in the Balkans region,
It is a widely-packed pie-packed food filled with various ingredients, and its name changes depending on the ingredients.
In Bosnia, it is called Burek, and it is characterized by stuffing meat and spinach etc. in a swirl round shaped thin pie dough.
Burek from Bosnia is the most delicious pita among all the pita foods in the Balkans region, said by Ines.
Since it is difficult to make Burek in a beautiful shape with all ingredients evenly stuffed and to swirl it cleanly,
in Bosnia, they say if people who can make a perfect Burek must be a good companion!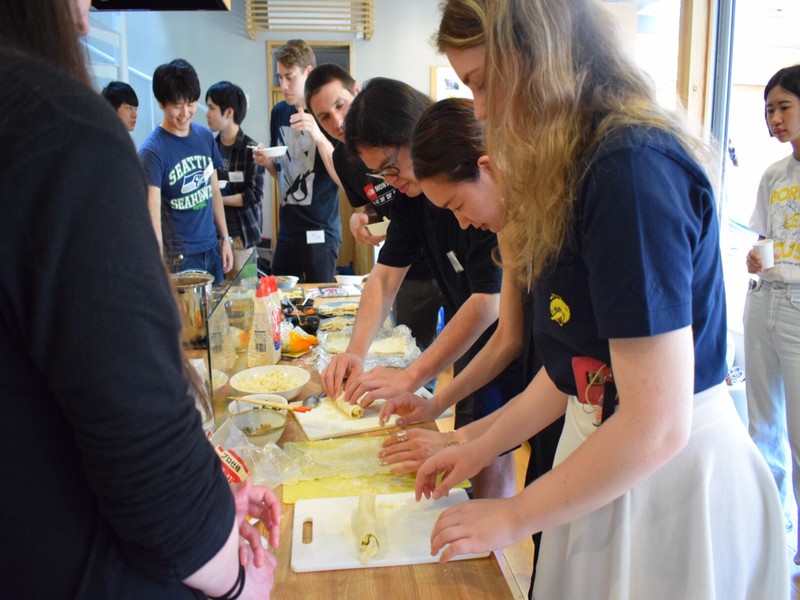 Let's aim to be a good husband and good wife! We had a challenge to make a Mini Burek!
Stuffed, stuffed ... It seems easy but also hard.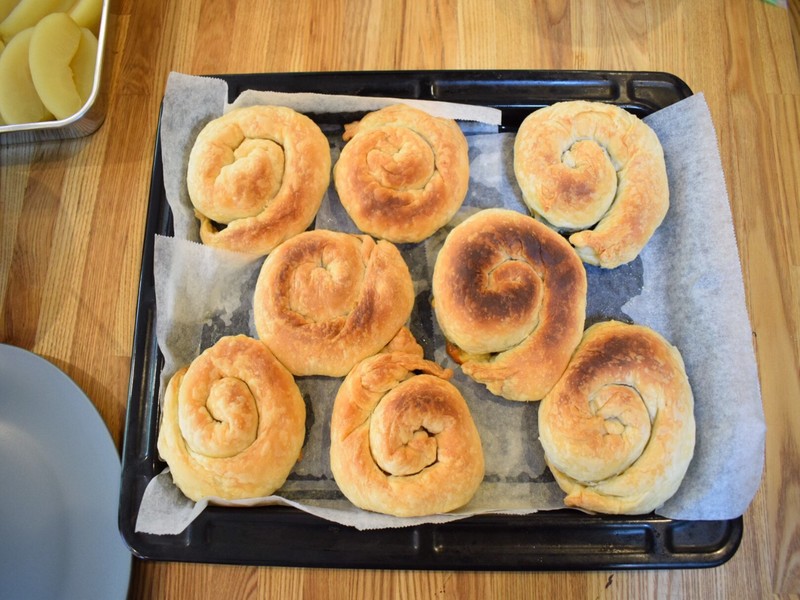 Lots of unique Burek were made! The taste of Burek was extra tasty as we did our best to make them.
Forbidden fruit!? Let's enjoy the God's dessert!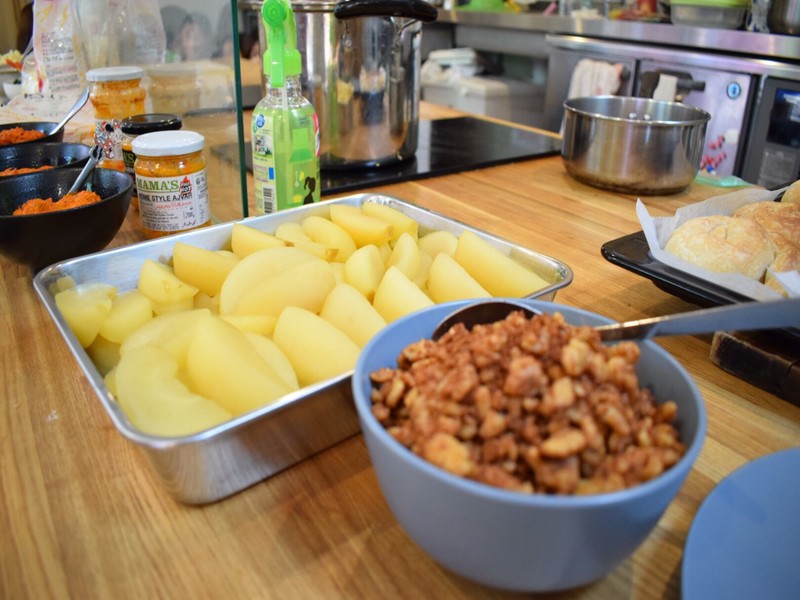 Next, I would like to introduce you guys a Bosnian grilled apple dish, Tufahije (Tufaje).
Simmering the apples with plenty of sugar and lemon until the apples are fully covered with them, adding plenty of walnuts and hazelnuts as well.
Finally, eating them with the fresh cream and cinnamon powder!
It was fantastic!
Ines said that apples are considered to be God's food according to the mythology in Bosnia,
so Tufahije seems like a dessert of the fruit of God. Even though it is an easy-to-make Bosnian home-cooked dish, with the myths combined to it just made us immerse in a fascinating taste.
As you can see, there are a lot of delicious dishes with interesting culture in Bosnian cuisine! You must try Bosnian food!
There is no war but only Tourism in Bosnia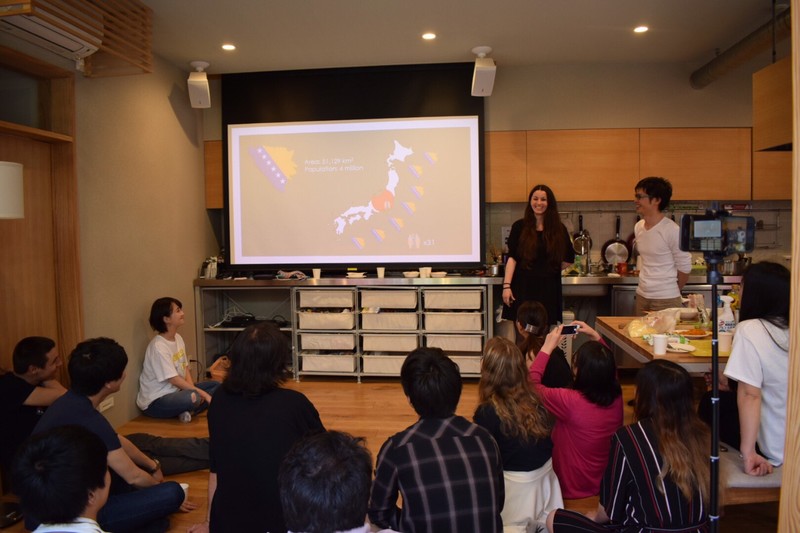 Bosnia is a cosmopolitan country with a mix of cultures, but its appeal is not only food.
The Sarajevo incident that triggered World War I, and the Bosnia-Herzegovina conflict involving the entire Balkans.
"Bosnia, a land of historical conflicts and wars.
Even after the war is over and 20 years have passed, the image still remains solid.
Bosnia has the image of war, but I want to change it. The history cultivated from Ottoman Turkey.
Vast and rich nature, and abundant food culture. It is a wonderful country where you can go everywhere for sightseeing.
The war has already ended long time ago. Please see a new image of current Bosnia. "
Ines said.
The front line of cross-cultural coexistence, a country has wonderful people, nature and culture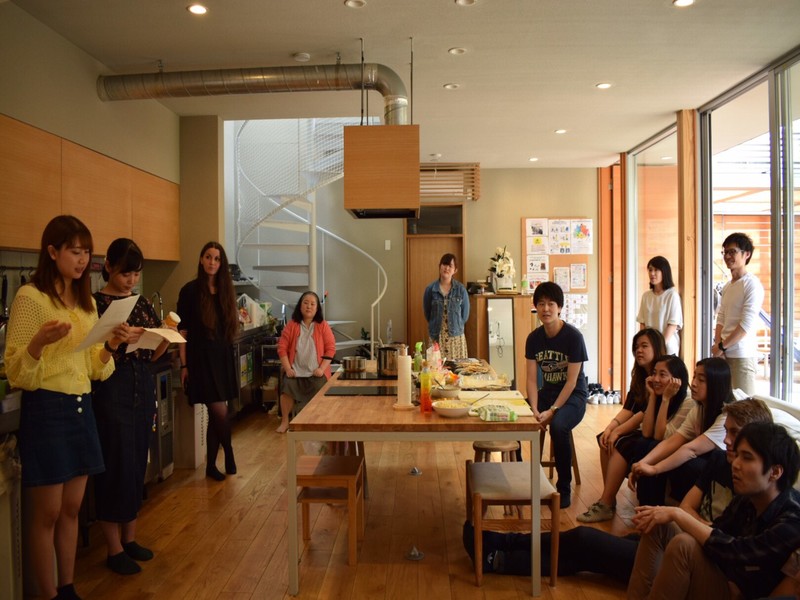 "Bosnia is a front-line country of cross-cultural coexistence. After the war, we have created a unique culture to coexist with various ethnic groups and religions other than Islam. It is also the cityscape seen from the cultural border in Sarajevo,
The feature in our presidential system. We must be select three presidents each from the Bosnjak, Croats and Serbs.Our beautiful country where culture coexists. Please come for sightseeing. "
A country where we are not familiar with but it is actually not too far from Japan, Bosnia.
It is a beautiful multicultural country where nature and tradition coexisted.
We are going to Ireland for the next time! Let's travel around the world every month!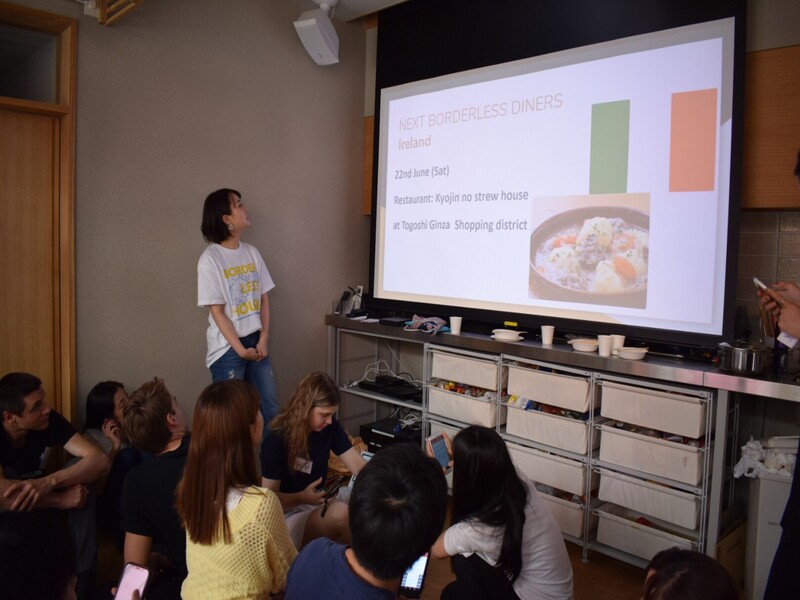 『BORDERLESS DINERS~Experience international restaurants and travel around the world~』is a monthly event only for tenants at Borderless House!
Next time, the event will be held at an Irish restauant in Shinagawa Togoshi Shopping street.
You can enjoy Irish food made by a cheerful and talkative chef who loves Ireland.
Well, what kind of experience would you expect for the next?
We are looking forward to seeing you next month!
Japan-South East Europe Business Association