NEWS&BLOG
보더리스 하우스의 최신 뉴스, 블로그 갱신정보
Interview for Machiya2 house members! Why Borderless House is different from other share houses, in making a community like real family?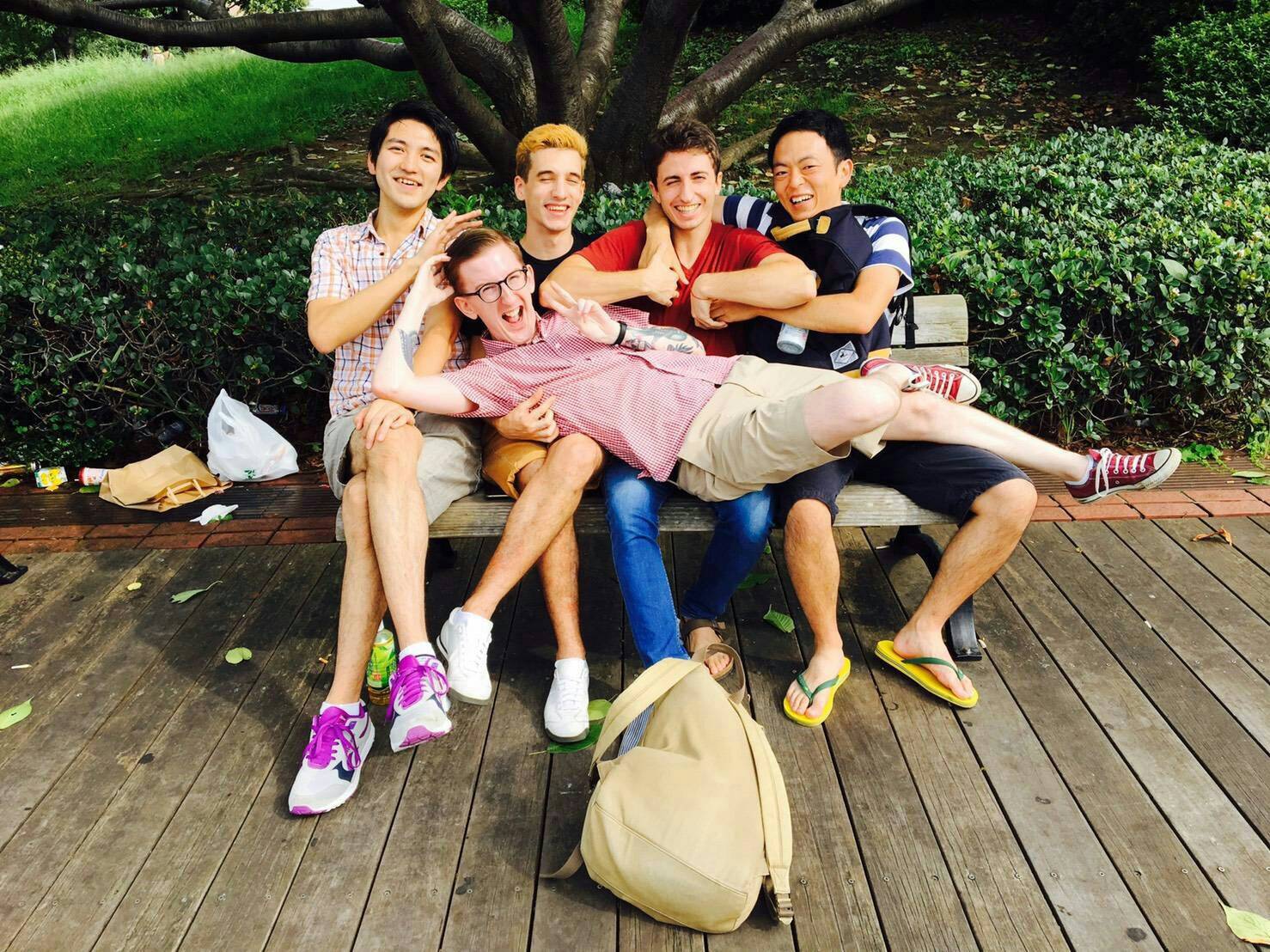 Hi! This is Ayako, a House Manager at Borderless House! This is a long interview for good friends in Machiya2 house, this time. Among the 
Machiya2 house
, we talked with Damien, Giulio, Marco, and Taka who we could meet on the day when Giulio moves out.
Members who moved in here for different "Community" from other companies
- To get straight to the points, why did you come to Borderless House?
Damien:
 My friends used to be in Japan and he stayed in Borderless House, so he told me about his experience. I read some your competitors, but Borderless house seems better. It seems to be more like community and 
you care about experience like living in share house being good.
 Others just focus on "Okay, here is your share house, do what you want to do".
GIulio:
Go! Go! Nihon
 told me many companies like 
Sakura House
 and 
Oak House
, then I checked many share houses. I chose Borderless House because of the image in particular, it seemed good house, it is close to school, Machiya seemed like safe place. ▼Damien(Upper left), Giulio(Upper right), Marco(Lower left), Taka(Lower right)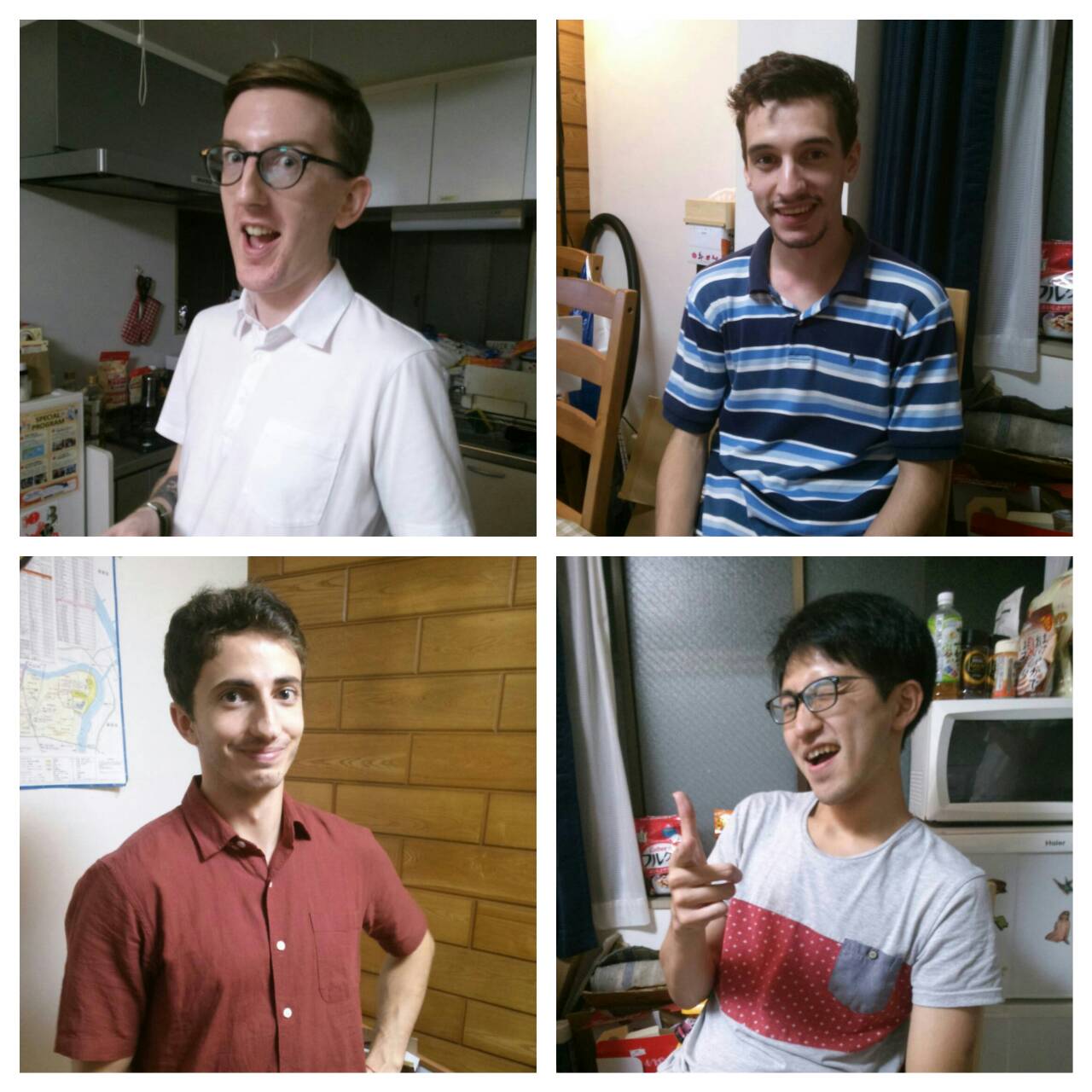 Marco:
 I wasn't in Borderless House at first. I was in a different share house and I wasn't enjoying it. There were 19 rooms, but people really didn't talk each other. But, lot of my friends from school were in Borderless House, and I heard 
there are less people but actually staying together, and seemed nice
.
Taka:
 I lived in a share house in Mitaka, where about 30people live in, but 
people didn't communicate there too. So, I felt that it is boring
. Then, I found Borderless House, and since the community there seemed nice, so I chose to live here. ▼They seems to be in really close relations during interview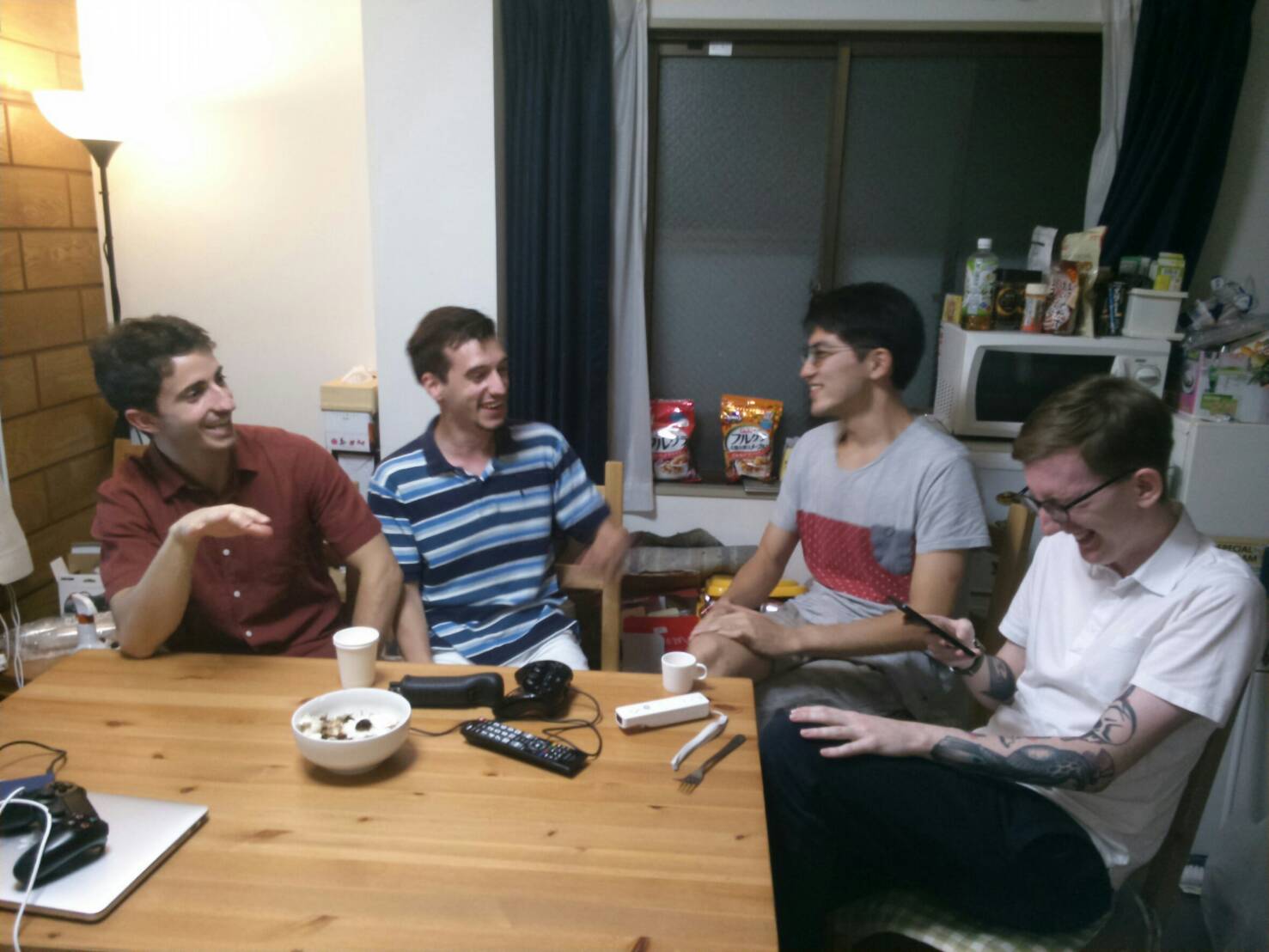 Why can Borderless house have home-like community?
- What is different from other share house companies? What do you think different from others?
Marco:
  I wasn't enjoying Japan when I was in the other share house. I just went to school. Then came back home, and I was alone all the night. But, 
here I come back and we play games, watch movies, and go out. It's nice
.
Damien:
 When you live with strangers, 
you need kind an excuse to get together to do something
. As I said earlier, Borderless House very much make it focus on this is what you should expect, and 
they encourage communication
. So, when you move here, I feel "
I should want to talk with people
" because they expect me to do it and 
that is Borderless House is about
. So, that's the excuse. That's why 
housemates in Borderlss house become like family
. ▼Playing game and watching movies in living room were their favorite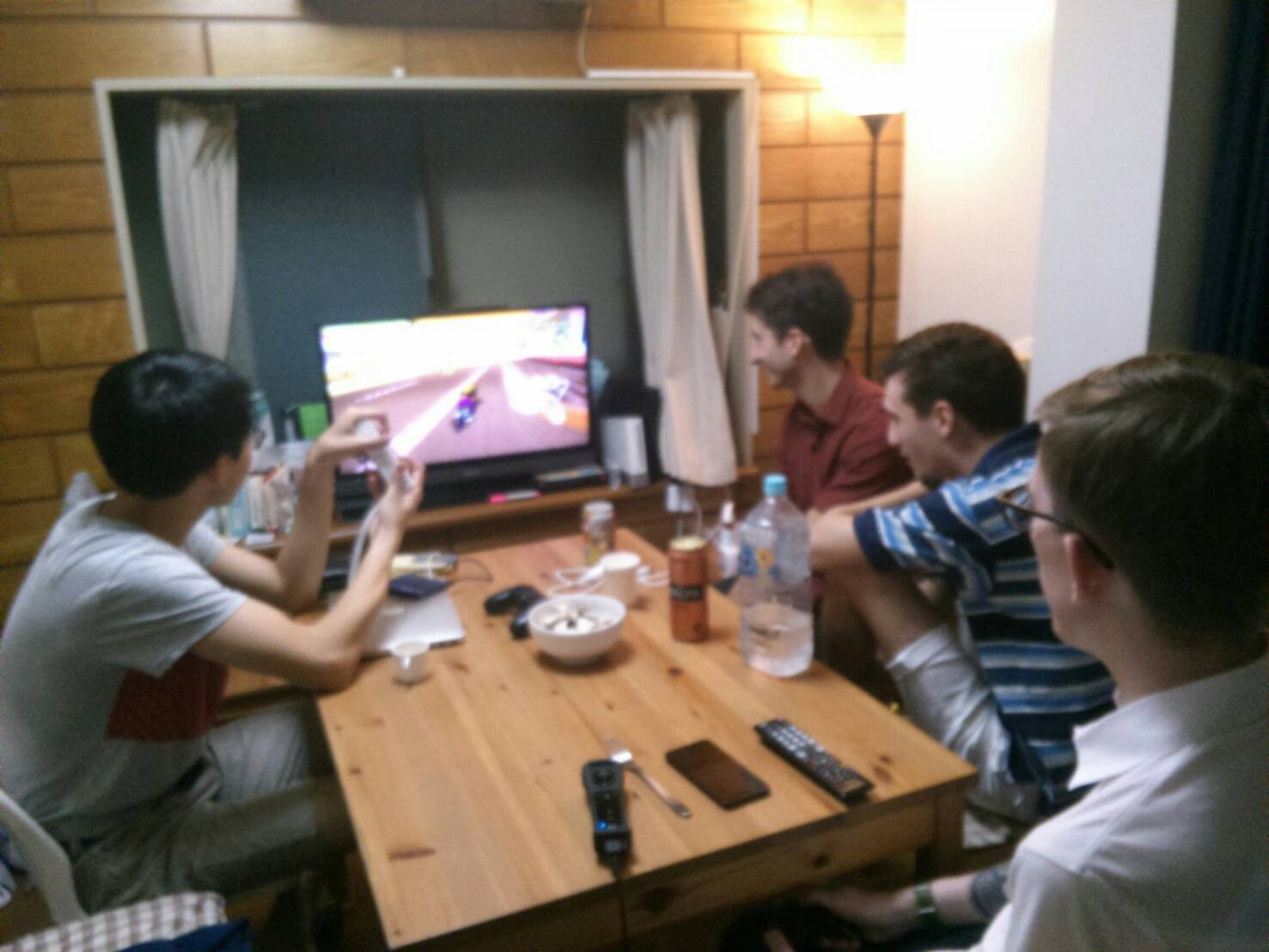 - Giulio and Taka, why did you two live in share room? How was it?
Giulio:
 I was checking private room at first, but I thought my Japanese will be better if I share with Japanese. If I find Kanji I cannot read, I could ask Taka anytime. School was okay for me but I learned more from Taka.
Taka:
 I shared once before when I was in New Zealand, but I didn't like it at that time, because I wanted to be alone. But now it is completely different. I really enjoy living with Giulio. I really enjoy living with someone from different countries, different backgrounds, it's amazing. There is a lot to learn Japanese culture, and also different country's culture. ▼Giulio and Taka looks like real brothers
Giulio:
 For the people who are afraid of living in share room, as we talked earlier, in different share house, "This is your share house", then that's it. But Borderless House is different. I think it helps you.
You can trust me, trust what Borderless House says about this, and don't be scared
.
Taka:
If there is any problem, you can just go to other place
. If you want to have your own time, you can choose private room. But, share room is reasonable. There is no good or bad.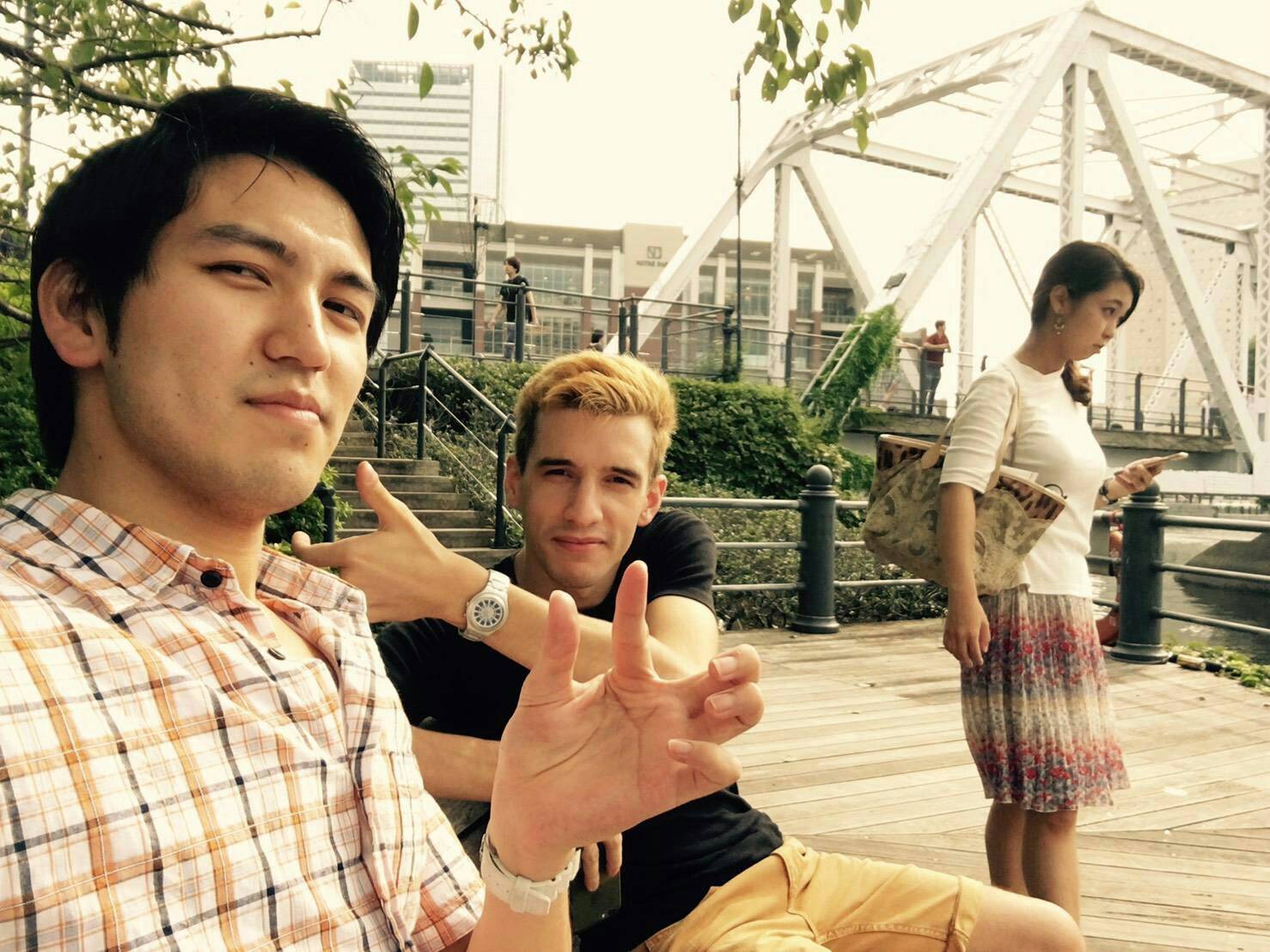 Calm, but convenient. A perfect place to live comfortably, Machiya
- What is good about Machiya area?
Damien:
 There is a Chiyoda line, so 
you can go anywhere easily
. It is easy to reach Yamanote Line, and also Air port. It is not central Tokyo, but close enough. Most of other areas are commercial, but Machiya is 
more like real Japan
.
Giulio:
 Machiya is quiet, and you can walk to supermarket in few minutes, there are two convenience stores, and there is hospital, too. Also, it is safe. 
There is everything
. Housemates in 
Machiya2 house
 seems to be really good friends like family. They were enjoying interview, making jokes. Right before Giulio's move out, they even went to Yokohama, to make good memories at last.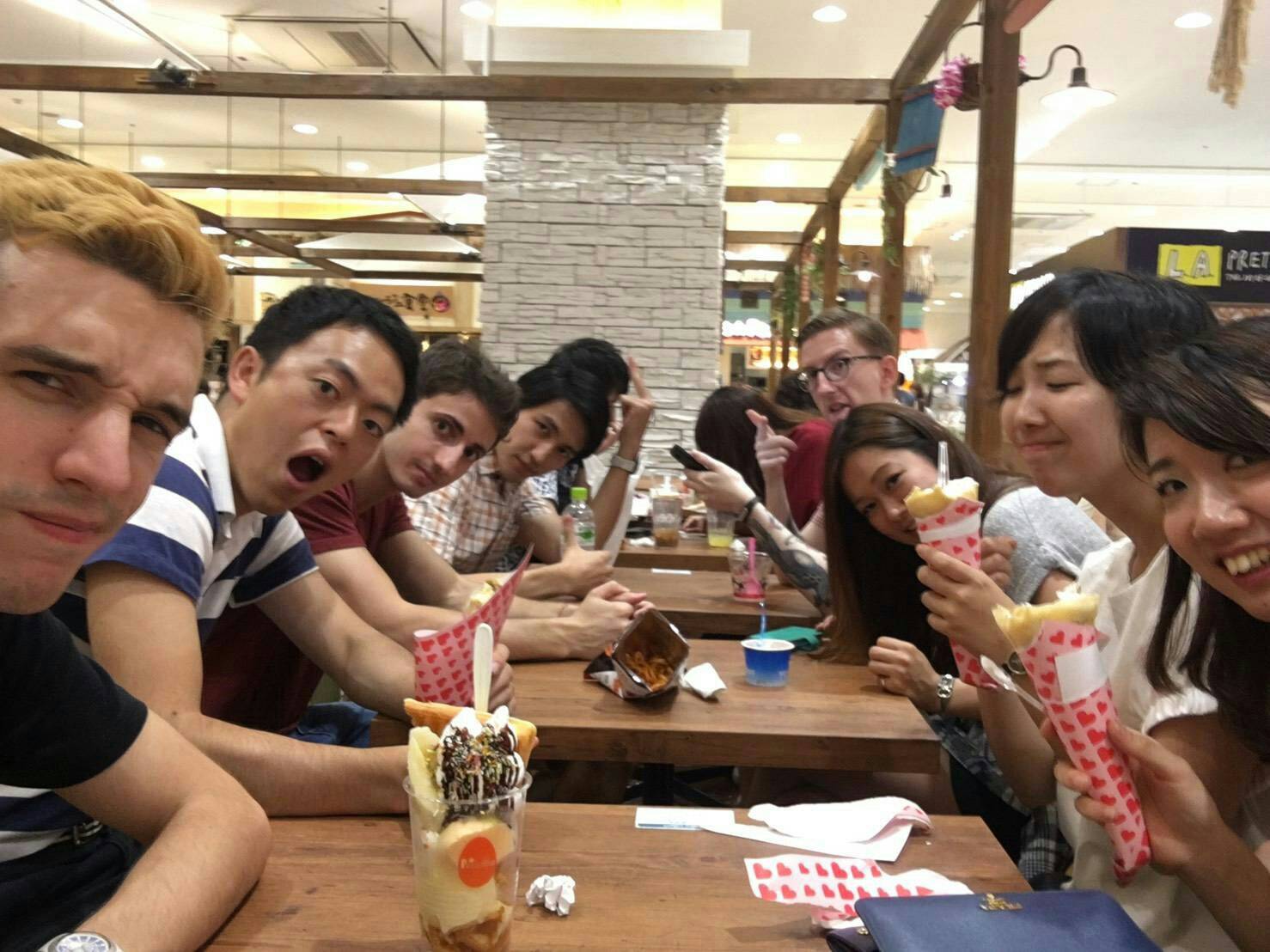 If you are looking for a place to live in a community like real family, not just an accommodation, why don't you live in Machiya 2 house?
Details of Machiya2 House
Share House in Ueno, Asakusa, Akihabara area
Ask staff to introduce share houses