NEWS&BLOG
보더리스 하우스의 최신 뉴스, 블로그 갱신정보
Only 1mins to Imadegawa, 7mins to Karasuma! Newly built and International share house will open in Kyoto, Kuramaguchi area on March 1st!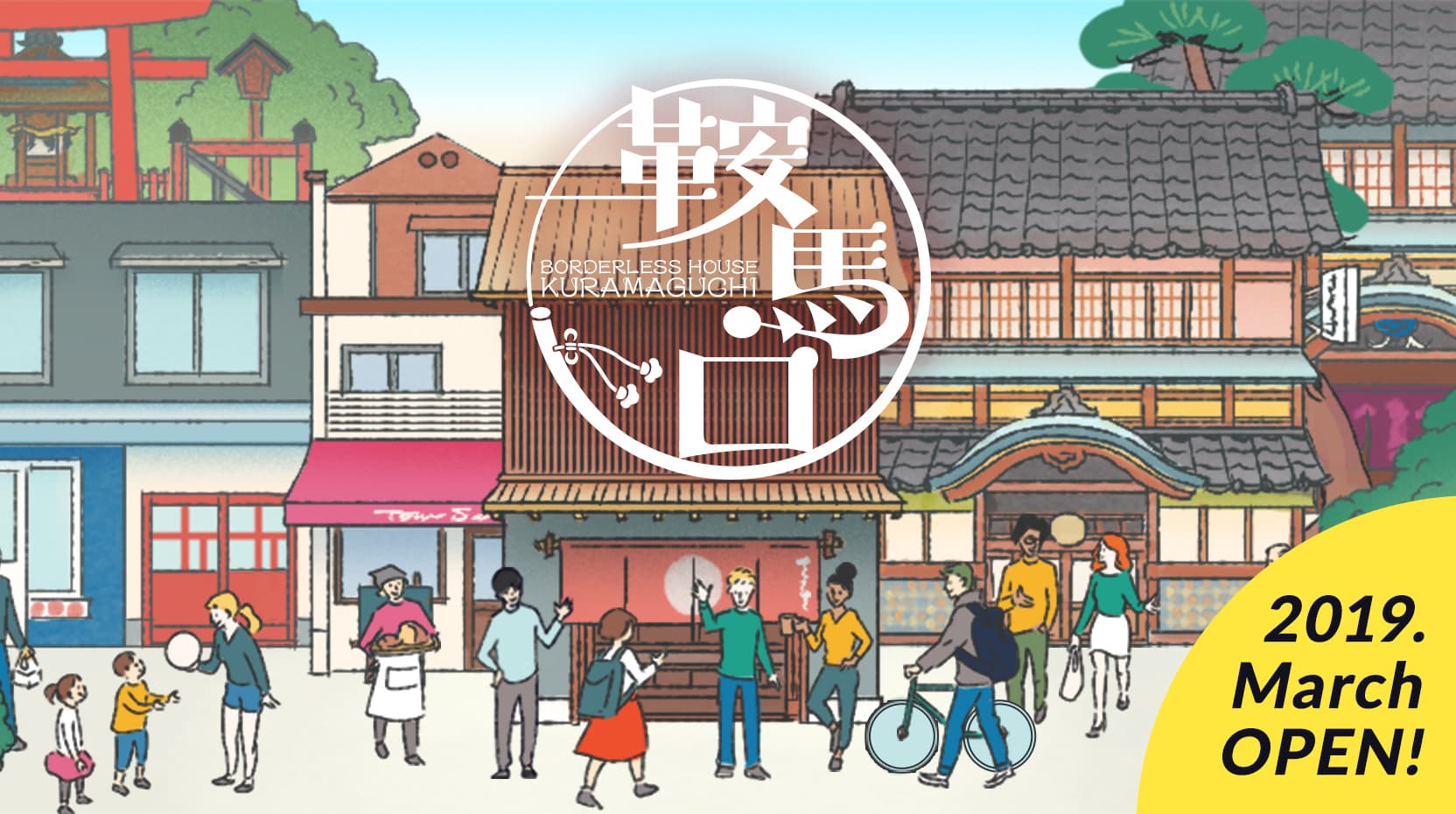 Hello!

This is Takato from Borderless House !!
How are you doing? We hope you are doing well!!
We are so happy today to announce the hot news!
It…is…our 4th share house in Kyoto, Borderless House Kyoto-Kuramaguchi, will open on March 1st!!
Introduction Video for Kuramaguchi St. in Kyoto
There are many interesting shops on this new and nostalgic area, Kuramaguchi St.. Please enjoy the video!!
In this blog,
・Location and Facilities of Borderless House Kyoto-Kuramaguchi house
・Recommended spots in Kuramaguchi St.
Here we go !!
Easy access to Karasuma station and Kyoto station!! You can go anywhere in Kyoto with Subway, Bus and Bicycle!!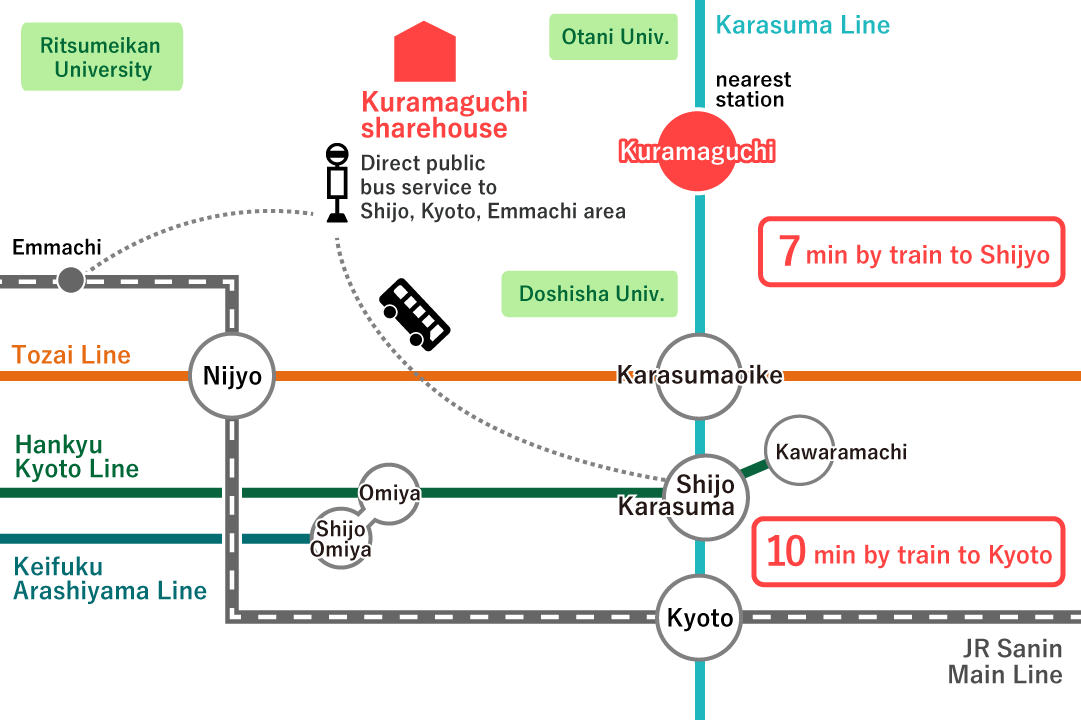 By Kyoto Subway,
・7mins to Karasuma station
・11mins to Kyoto station
By Bus,
・15 mins to Emmachi station
If you go to ISI language school center, you can get easy access to Emmachi station from the house. Also, Bicycle is a best transportation way in Kyoto!!
For example, you can go to Doshisha University in 10mins !!
All private rooms with a lock. 56㎡ specious living & Dining with an earth floor"Doma" will be a conformable place for daily living !!
In this specious common space, you can have a daily chat with international housemates and eating a dinner together.
Also, you can have your own time in the private rooms.
This is Borderless House Kyoto-kuramaguchi!! Here is the current construction update !!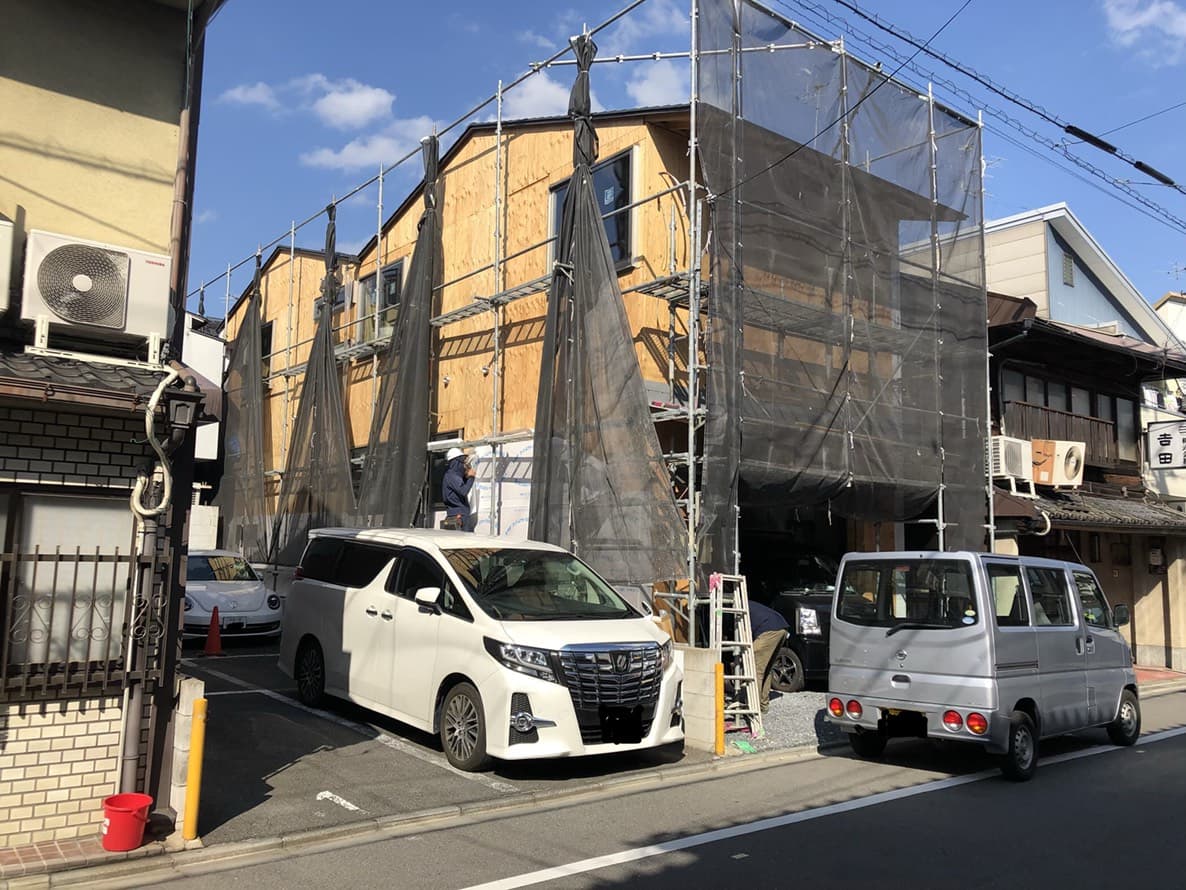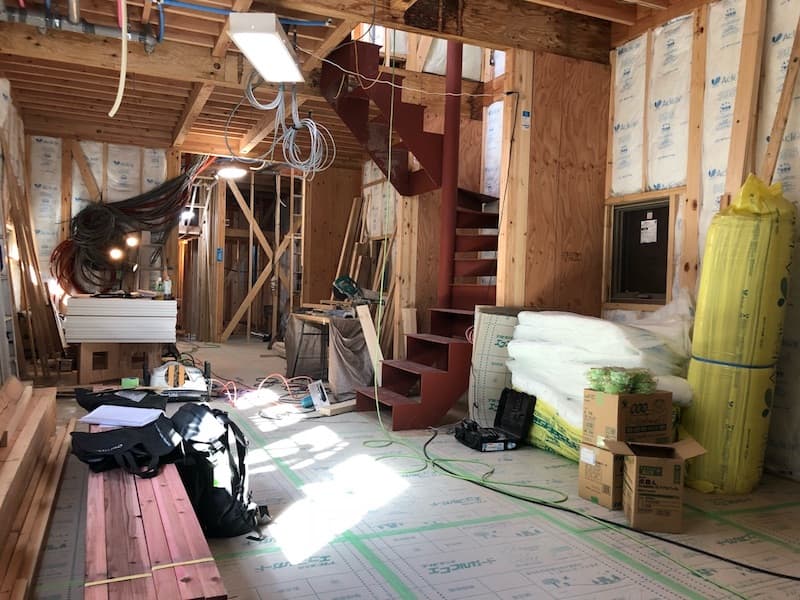 Living is still in construction!
Looking forward to meeting you in the house !
So specious!! 40㎡ specious LDK and 16㎡ earth floor "Doma"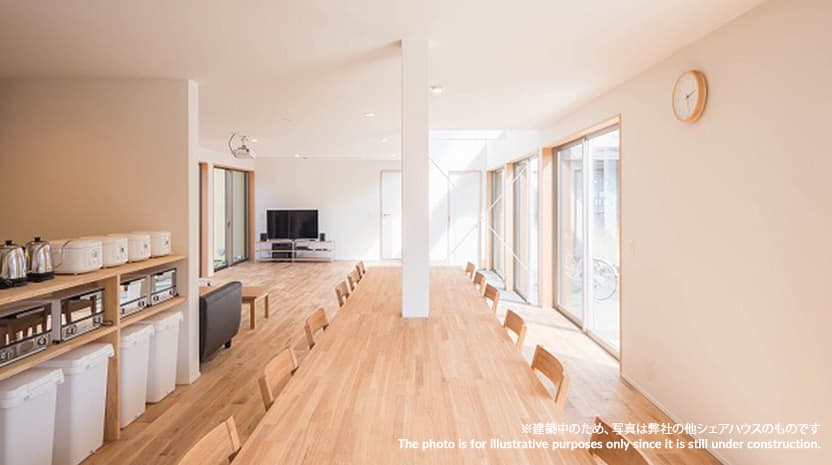 This 40㎡specious LDK and 16㎡ earth floor "Doma" with high celling make you so conformable.
You can use this big community space for events or parties with locals !!
Two options of private rooms!!Loft type or Normal type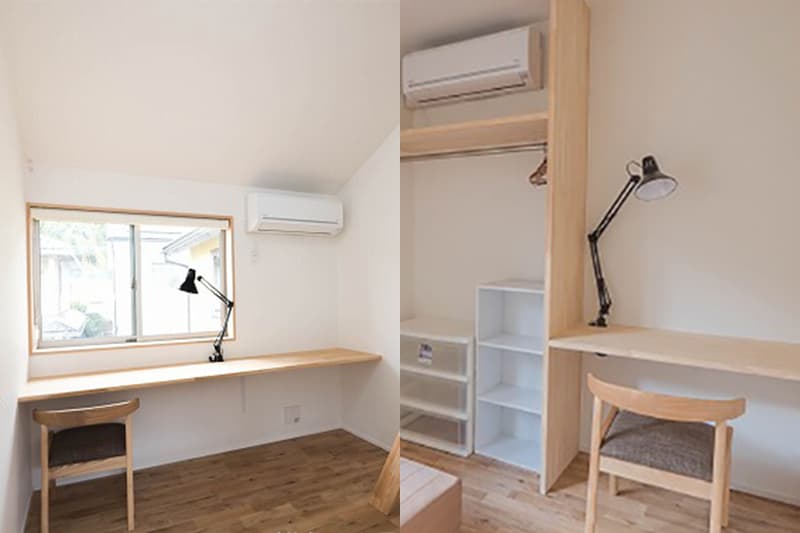 We prepare a desk, chair, ward-lope, desk light and book-shelf. So, you can just only bring your clothes!!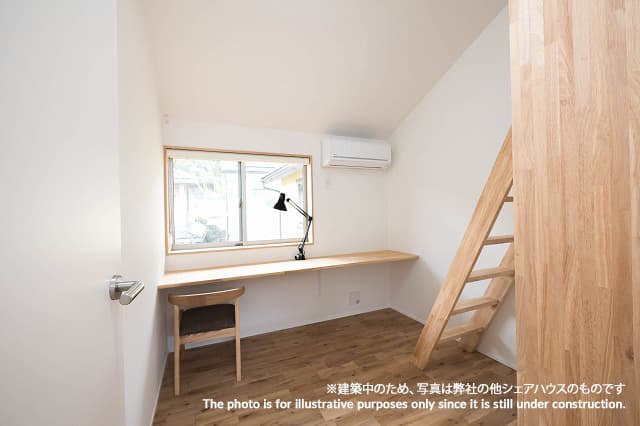 1st floor has rooms with loft space. So, you can use more space!!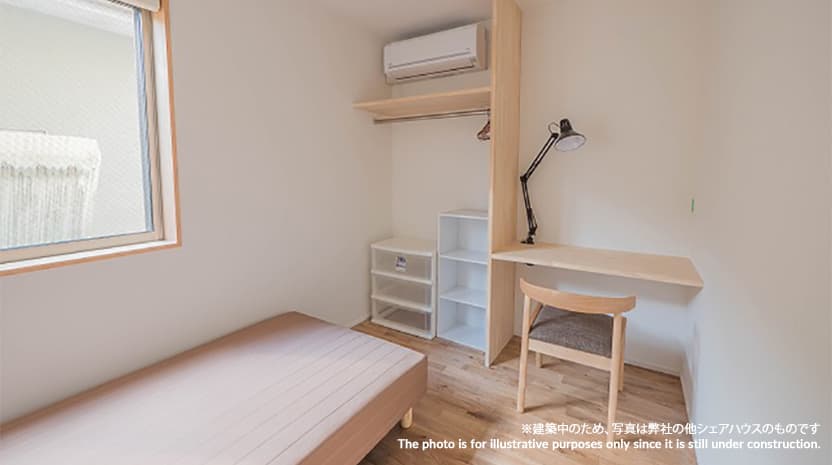 All room on 2nd floor is normal type. High celling with skylights. It is incredibly bright !!
Brief introduction of Kyoto, Kuramaguchi St. where novelty and nostalgia exist together !!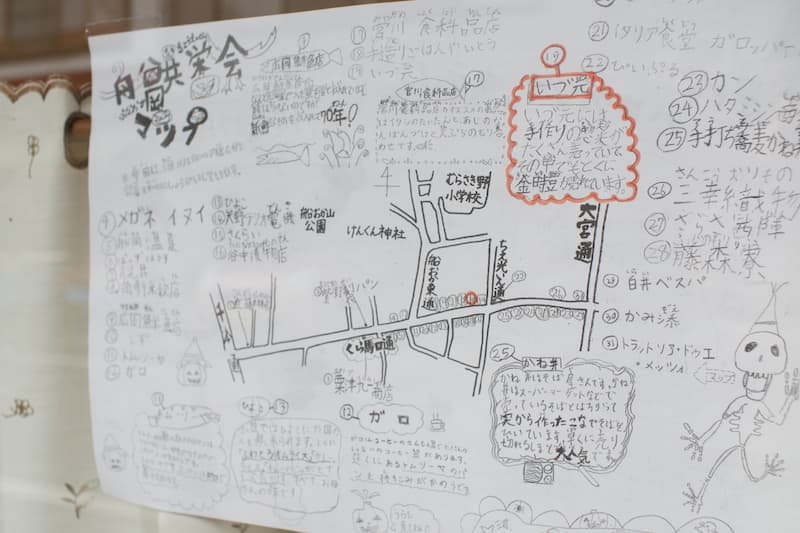 Here, we are going to introduce some interesting spots in Kuramaguchi St. Please visit there with your future housemates!!
Sarasa Nishijin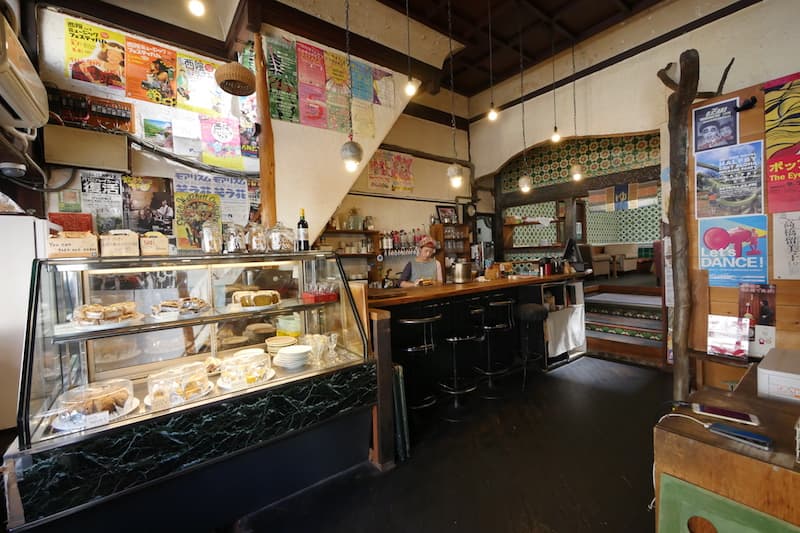 Café&Restaurant「Sarasa Nishijin」, renovated from old public bath, opened in 2000.
It is famous for unique architecture and various menu. Please enjoy your slowly day-off in this space!
Funaoka onsen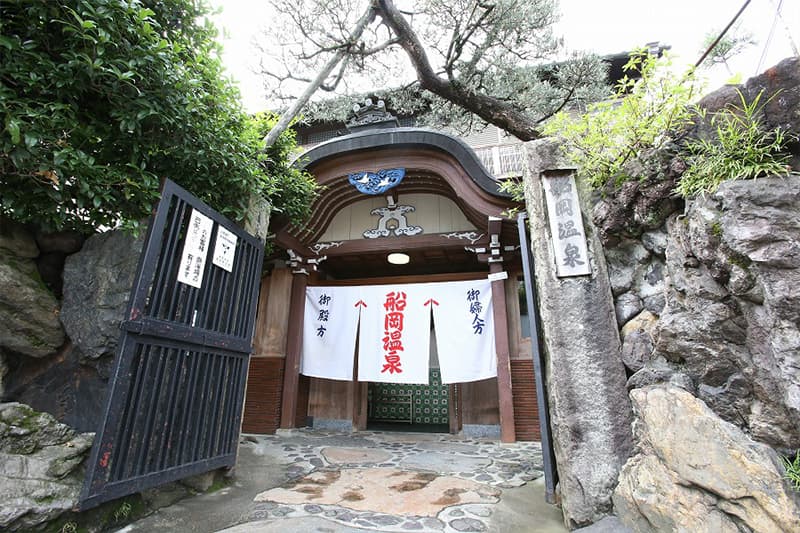 Kyoto is famous for public bath!
Funaoka onsen is a king of public bath!This traditional public bath opened a hundred years ago.
Try this traditional Japanese culture!
Tom Sawyer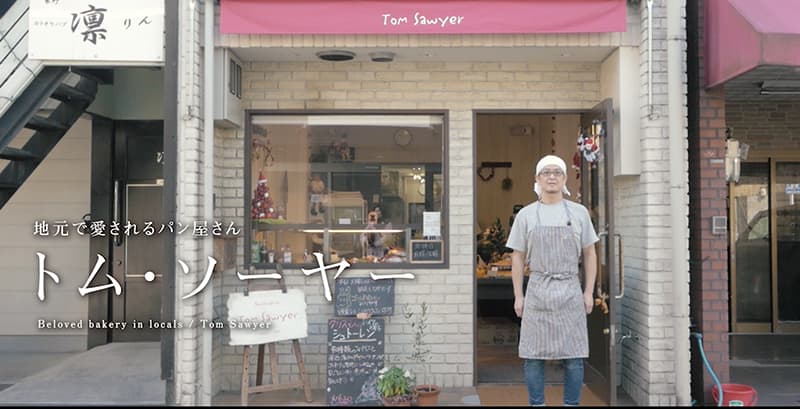 Beloved bakery in locals.
They server about a hundred kinds of bread.
You must find your favorite bread here!
Fujimori Ryo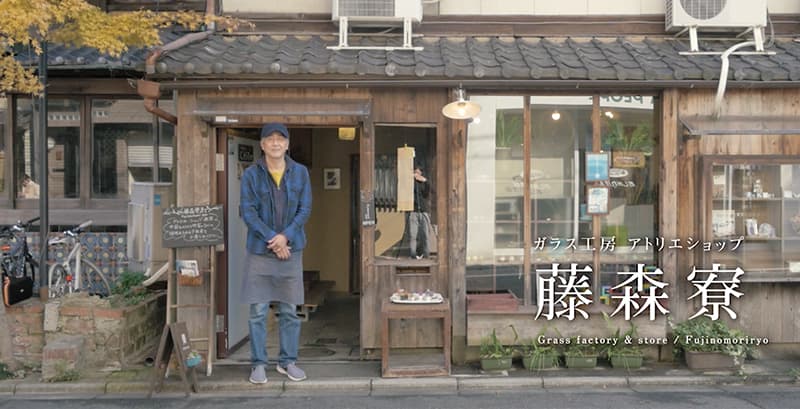 This is shops and ateliers renovated from old university student accommodation.
As they have trial lessons, please enjoy it with your housemates!
Kenkun Shrine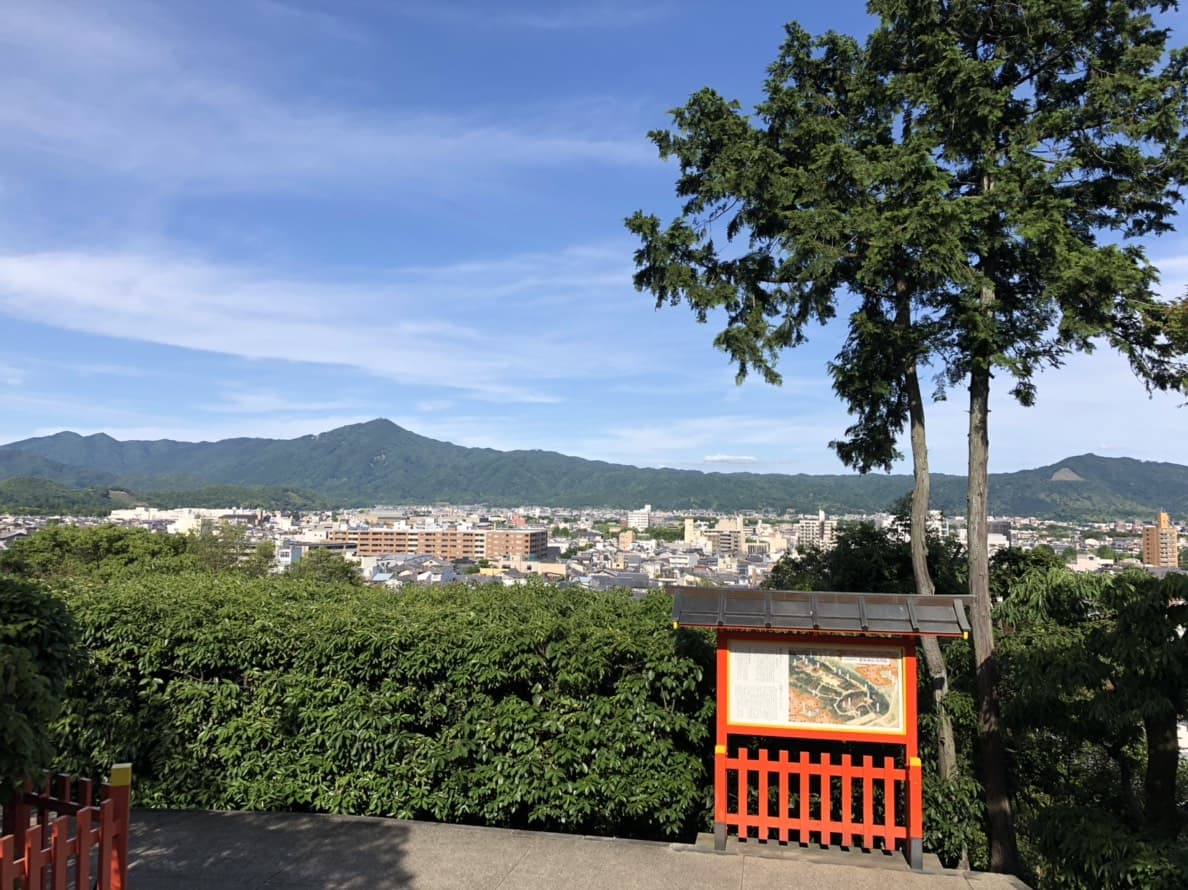 Here is good view point of Kyoto city from this small mountain of this shrine.
Also, it is good local spot to see famous bonfire summer festival in Kyoto.
(Gozan Okuribi)
Why do not join this international share house in thus unique area, Kyoto Kuramaguchi ?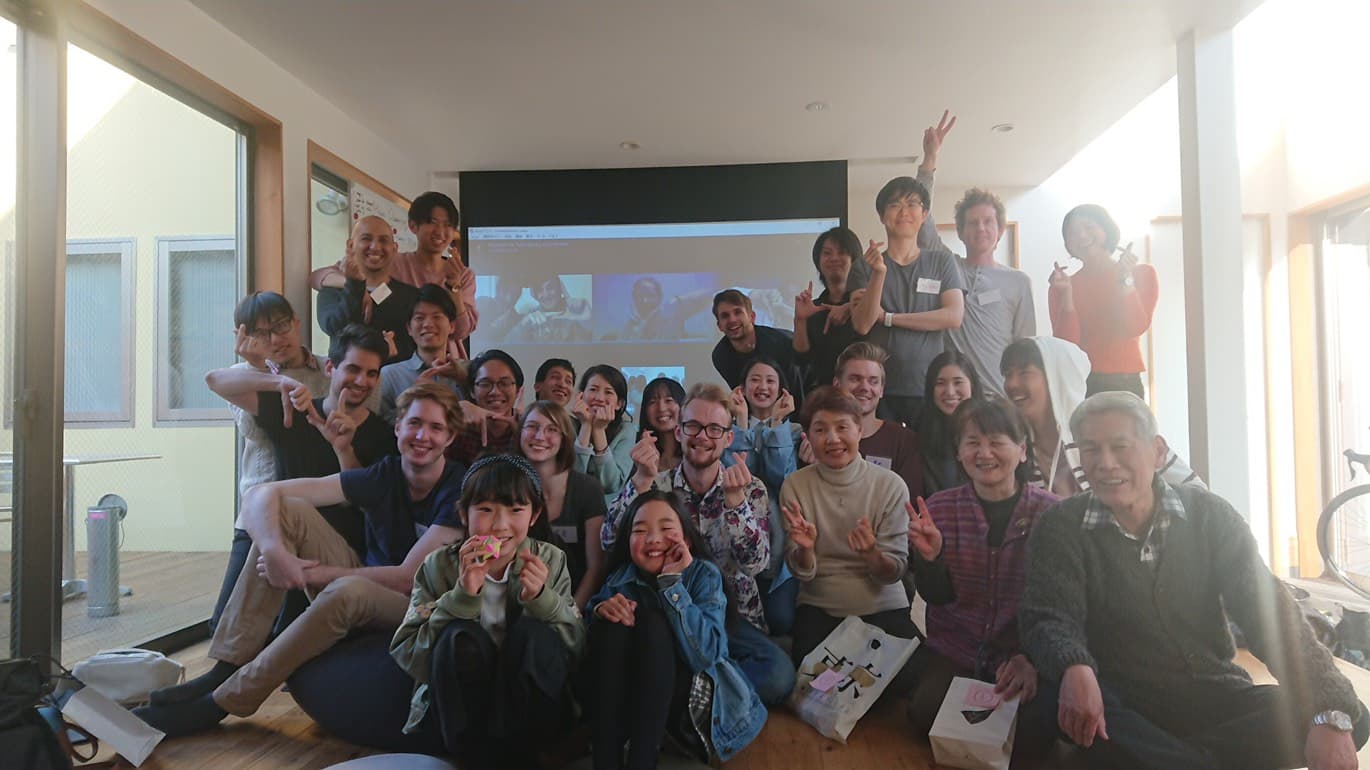 Thank you so much for being interested in Kyoto-Kuramaguchi House!
We are very happy, if you can imagine to live in this share house!
We are planning to have collaborated events between local shops and Borderless House.
From next blog, we would like to introduce more about "International community "×"Local community " between Borderless House and Local neighbors !!
"Borderless House Kyoto-Kuramaguchi"
 (https://www.borderless-house.kr/jp/sharehouse/kyoto-kuramaguchi/)
Borderless House Kyoto-Kuramaguchi has already started to accept room-reservation!
If you are interested, please contact us from the above link.
Please give us any comments!! Thank you so much! See you soon!