NEWS&BLOG
보더리스 하우스의 최신 뉴스, 블로그 갱신정보
Great opportunity to meet global and local☆Borderless House KOBE-Motomachi-opening celebration party!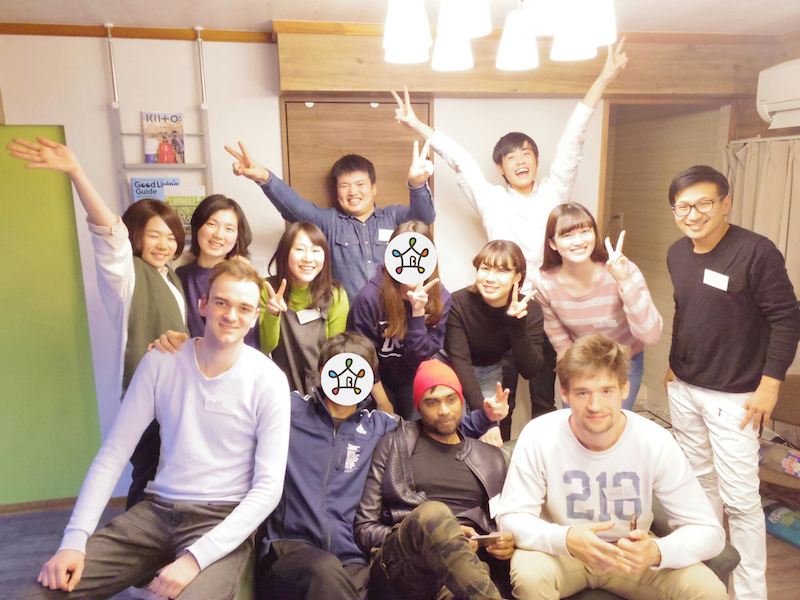 Hello, this is Yuria from Borderless House Kansai Office.
Now is the best time to see the autumn leaves in Kansai area. KOBE-Motomachi House have an autumn season for the first time.
We held the house party on November 25th.
Half of Guests were outsiders! Friendly house mates in KOBE-Motomachi House
Half of party guests were outsiders, such as Tenants from OSAKA-Tsuruhshi House and Osaka-Tamatsukuri House, customer who is looking for a share house in Kyoto, student who is interested in vegetables and friend of new tenant.
Although it was their first meeting, they became friends quickly. At the group photo, it is difficult for us to find who is our tenants or not :D Thanks for the super sociable housemates in KOBE-Motomachi House!
We are proud of all tenants in Kansai area, since they always talk to customers in a very friendly manner when we have a room-viewing, and help to repair our accommodations together!
Cooking with local fresh vegetables!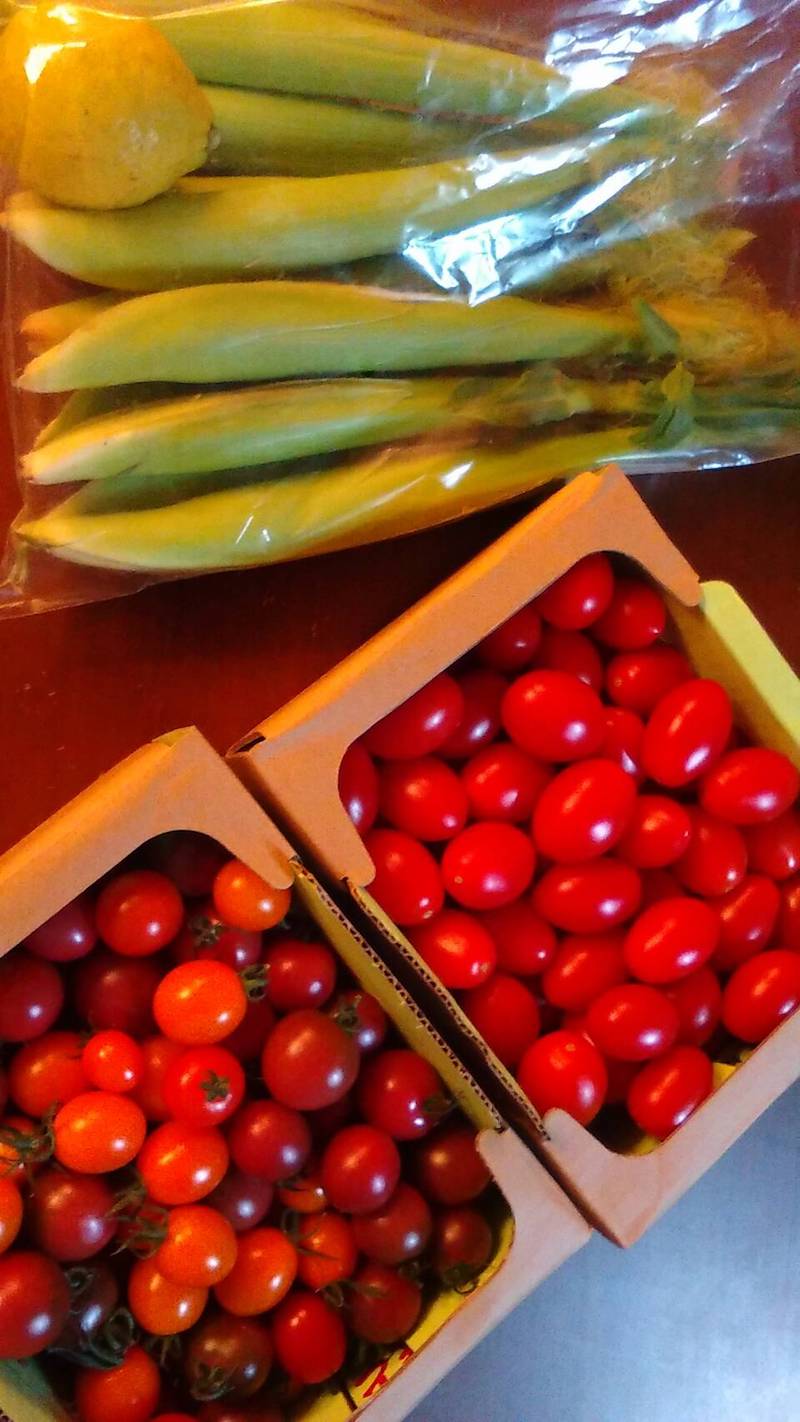 KOBE-Motomachi House is the only accommodation in Borderless House, delivered fresh vegetables every weeks by local farmer. In addition to international exchange, tenants can enjoy a connection with local farmers in this share house.
This time, we cooked dishes together with seasonal vegetables, the farmer delivered for the party!
Today's main food ingredient is "sicilian-rouge", voluminous red tomatoes. It can be delicious only with salt and olive oil, however, we used it luxurious way to eat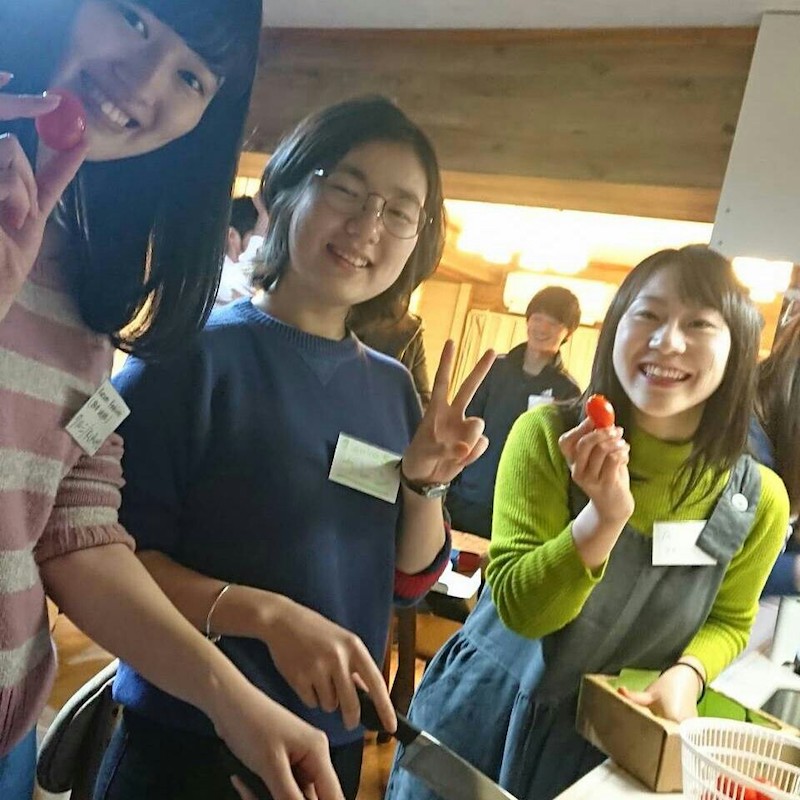 Good cook and members who don't cook normally tried to cook by the farmer's recommended easy recipe together. By using Japanese and English, they felt a life in an international exchange accommodation.
One of good points in KOBE-Motomachi House is that foreigners tenants and Japanese tenants try to new language each other, so they always have a chance to teach and learn it each other.
One day, Japanese told foreigners to how to use rice cooker with using Google translate!
Their communication skills are getting better and better through daily chatting.
Easy to over the border by having dinner together♪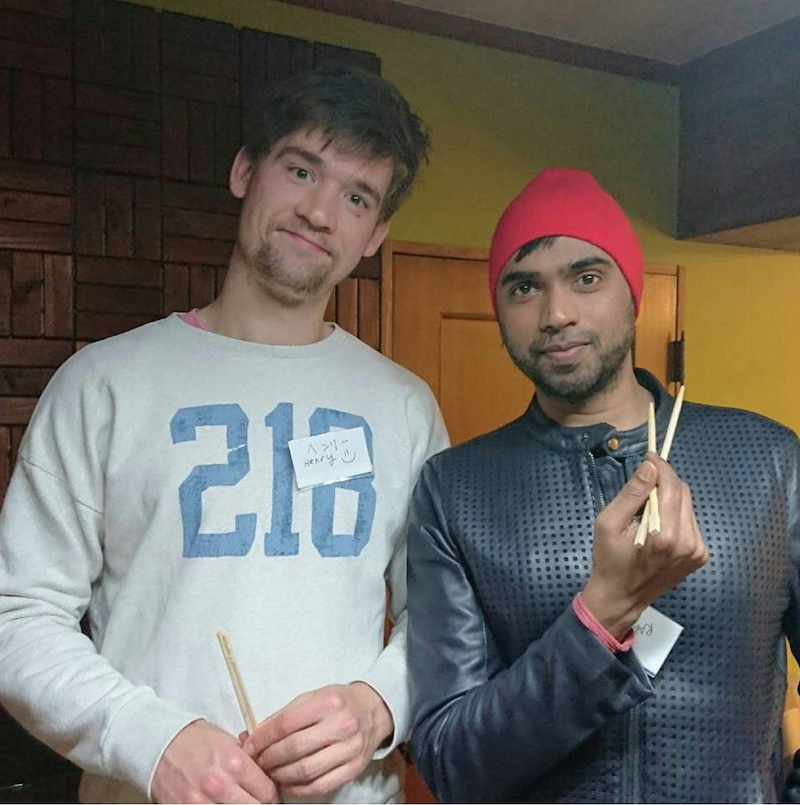 At long last, time to eat! Let's say "Itadakimasu!!!!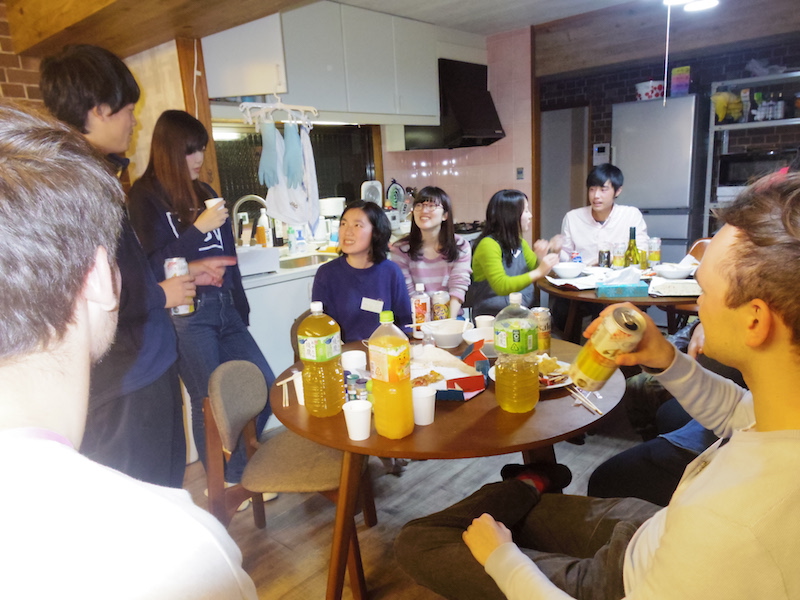 They had a nice chat with lovely dishes♪
Despite od their first meeting, members had something in common; graduate same schools, neighbors, had common friends etc…
After dinner time, we had a special game to get to know each other more and more!
Funny and fear are same everywhere in the world!? International exchange through JENGA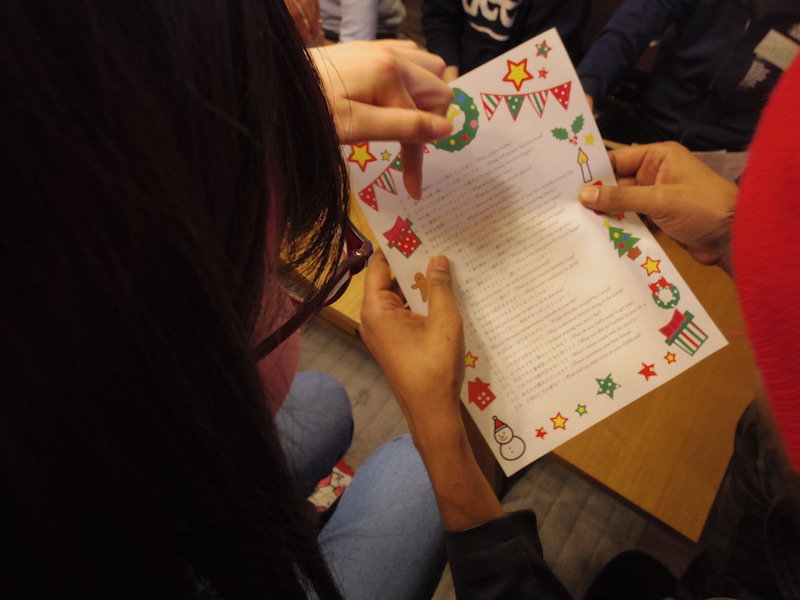 There is a special rule in Borderless House JENGA.
Each one has a quiz or an order, like introducing their hometown, embarrassed questions and penalty!
All members try to get Japanese famous snacks for prize!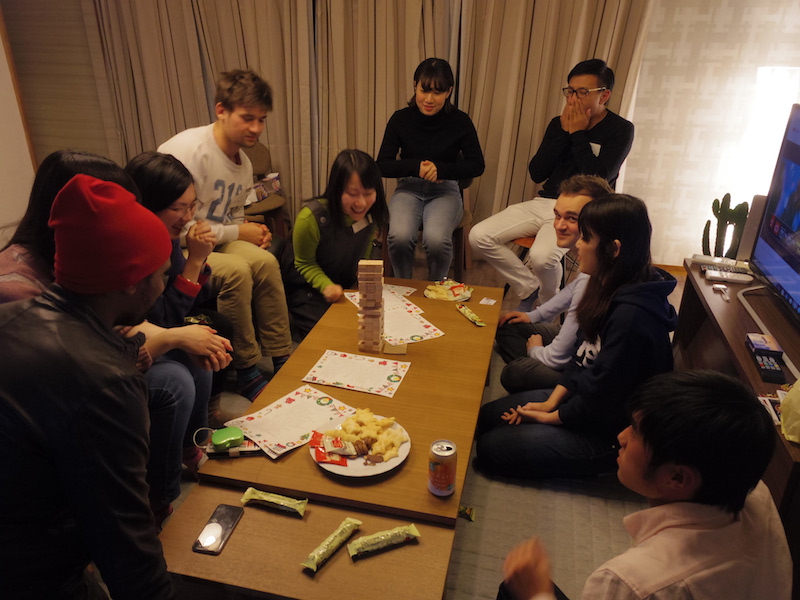 Dancing GANGNAM STYLE by European, a fair episode of hitch hike around Japan by Japanese university student, the first experience of seiza for Indian etc…
They all were Surprised at their unexpected characters and in convulsions of laughter. It was a chance to see a new side of them!
After the party, I found a funny scene.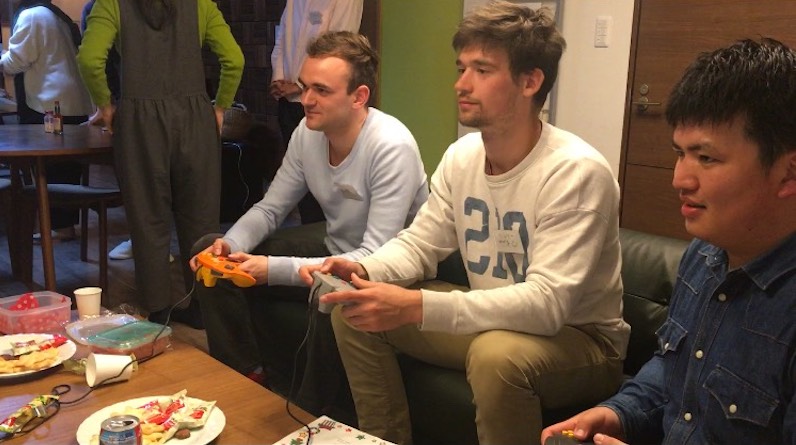 With common hobby, we can hit it off from the word go.
Playing Mario cart game is one of the best method to make friends. Lol
Ladies were also chatting about their love while tidying up.
Connect the world and local strongly by international exchange and farm to table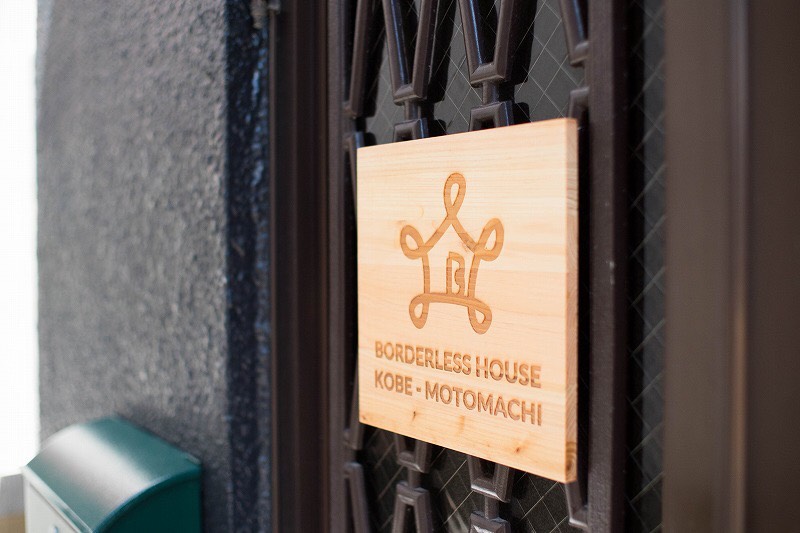 First of all, Borderless House is not just a place for people to sleep and eat.
But, we offer an invaluable experience of building up a good friendship with people from all over the world by sharing and living together in a house
"I want to form a connection between the consumers, the farmers and the vegetables that they grow in the fields." The local farmer said.
In this KOBE-Motomachi House, we are trying to connect local people in Kobe through this opportunity.
▶︎International exchange share house × Kobe vegetables! in Motomachi Kobe Japan
https://www.borderless-house.kr/jp/blog/kansai-20170901/
We are planning some kind of fun event in KOBE- Motomachi house.
The local farmer will teach you how to enjoy eating vegetables more and sell at wholesale next time!
Kobe is the attractive area, surrounded by sea and mountains. You can find exotic and fashionable shopping town and European buildings easily since foreigners and Japanese have lived together long time.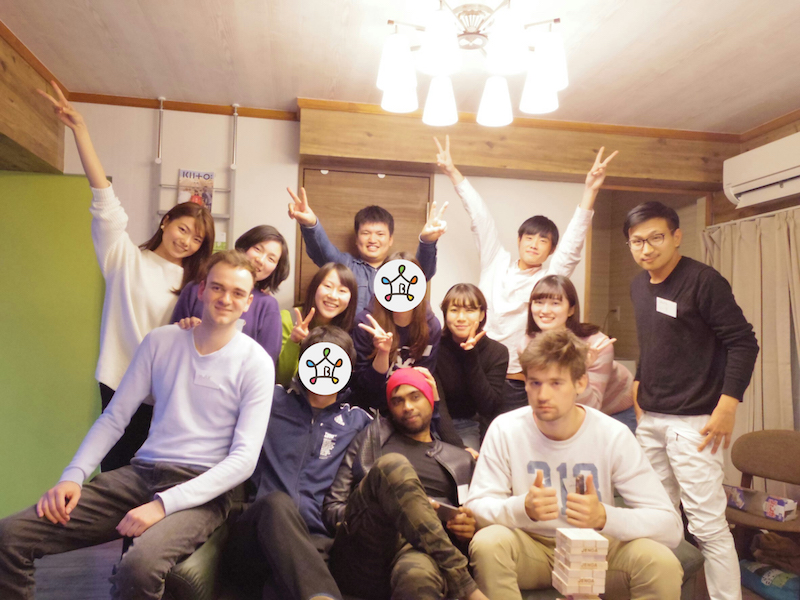 Though it takes only in 5 minutes to get main street, KOBE-Motomachi house is located in a quiet residence area.
Because of the great access and relaxing environment, many tenants choose this accommodation for their first share house lives.
How about starting international exchange life in the share house living with Japanese?
<Borderless House KOBE-Motomachi>
https://www.borderless-house.kr/jp/kansai/kobe/