NEWS&BLOG
보더리스 하우스의 최신 뉴스, 블로그 갱신정보
Let's have fulfilling share house days in Kobe☆ Recommended sightseeing spots by Borderless House staff members!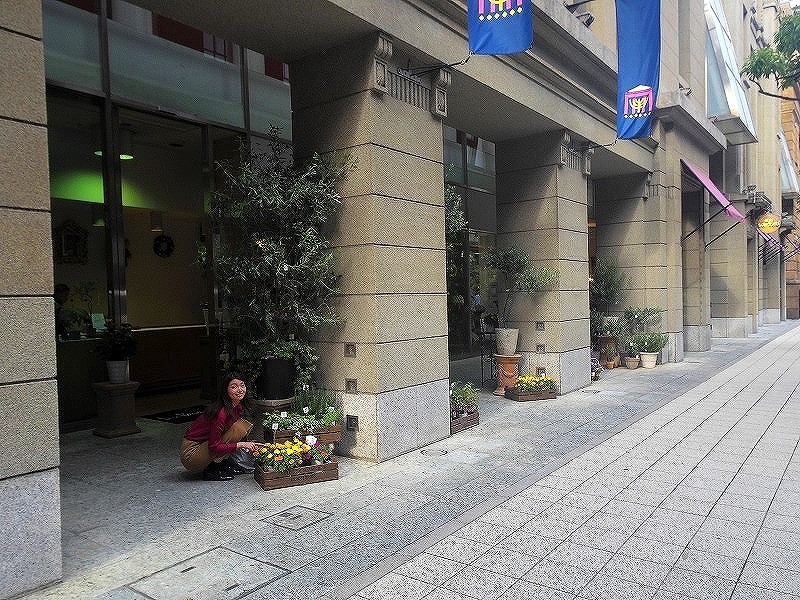 Hello, this is Hyesoon from Borderless House Kansai office!
We have introduced the story of opening new share house in Kobe-Motomachi through 3 blogs, and this is the final one. Of course, we will keep posting about the share house life in Kobe-Motomachi!
Please check and read our blog vol.1 to vol.3 full of passion, if you have an interested in it!
<Blog vol.1>
International atmosphere!! New international exchange share house opens in Kobe!
<Blog vol.2>
International exchange share house × Kobe vegetable! In Motomachi Kobe Japan
<Blog vol.3>
International exchange × no guarantor × fully furnished in Kobe share House
This time, Borderless House staff show you good restaurants and hot spots which make your share house life more excited for whom don't know well about this area.
Please enjoy it with me until the end!
<A lots of Delicious, Competitive and Relaxing restaurant> 【0mins from JR Motomachi station, 4 mins on foot from Borderless House Kobe-Motomachi】Restaurant of Popular! Yummy! Fast! Assorted sashimi bowl <Kaisendon no Ekimae>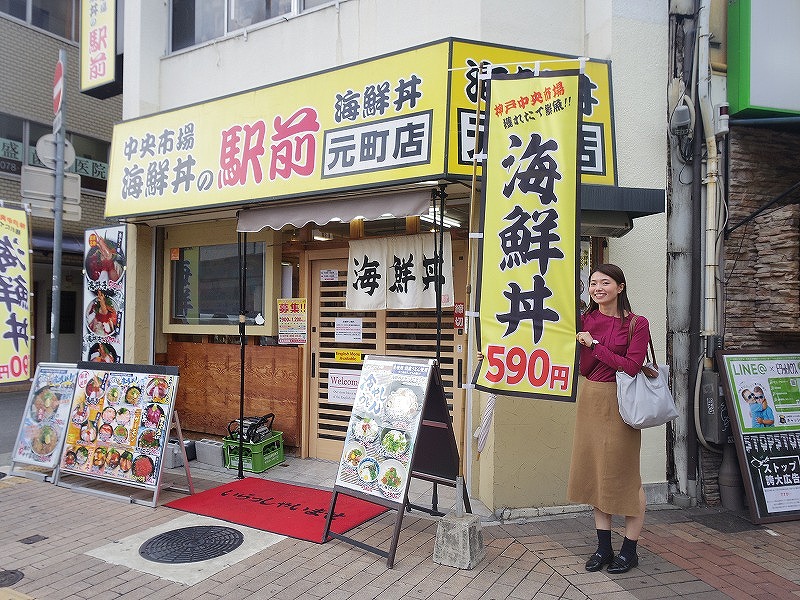 Best recommended sashimi bowl restaurant! One of our staffs went there every day, and there is always long line at the restaurant at lunch time.
You can enjoy fresh fish instead of expensive sushi with your house mates easily!
Of course, you can get it take away!
【4mins on foot from JR Motomashi station】Stailish and relaxed bar <Kushiyaki stand Katagiri>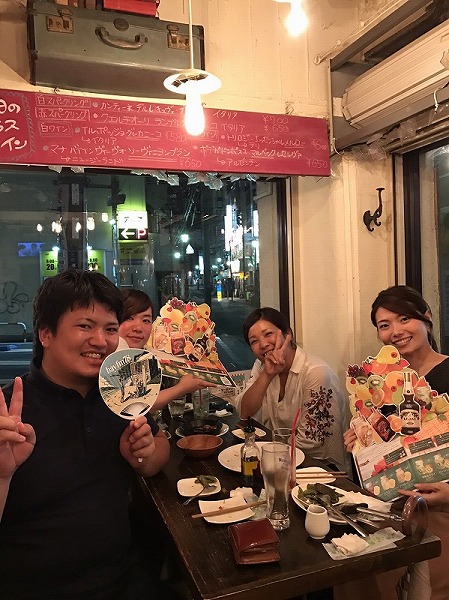 We had a celebration after opening of Borderless House Kobe-Motomachi! Cheers!
The restaurant is casual and relaxed, and food is delicious!
(all dishes are empty because it was great.)
<The best beautiful and nostalgic town in Kansai>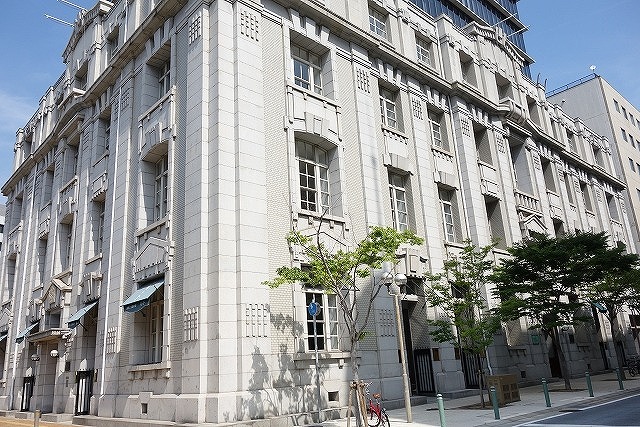 It is the 150th anniversary of the port of Kobe in this year. They have adopted various foreign cultures since the port was opened. Even today it is a town in which there are reminders of the history, the old house and buildings are still in good shape such as the Former Foreign Settlement like Kitano area,
On the other hand, you can have a relaxing time, since Kobe is rich in nature, There are a lot of good sightseeing spots here besides the popular night view.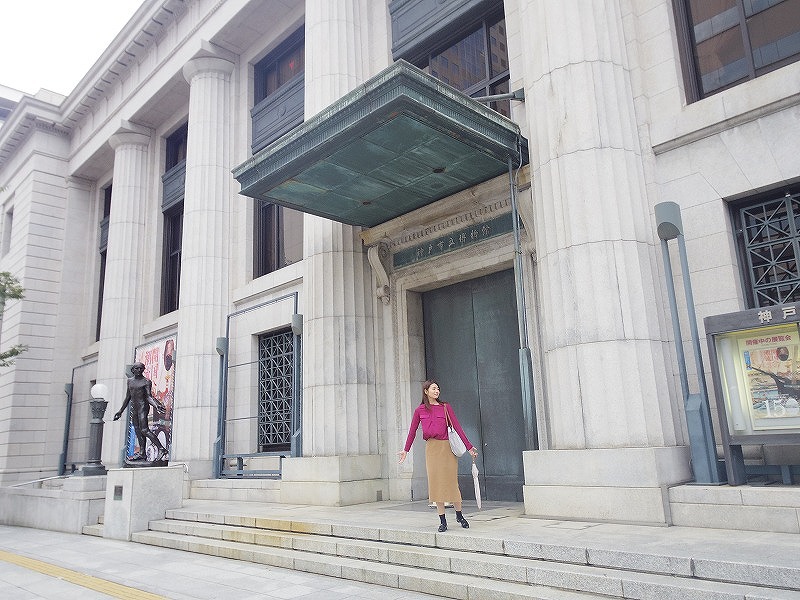 This historical building is Kobe city museum.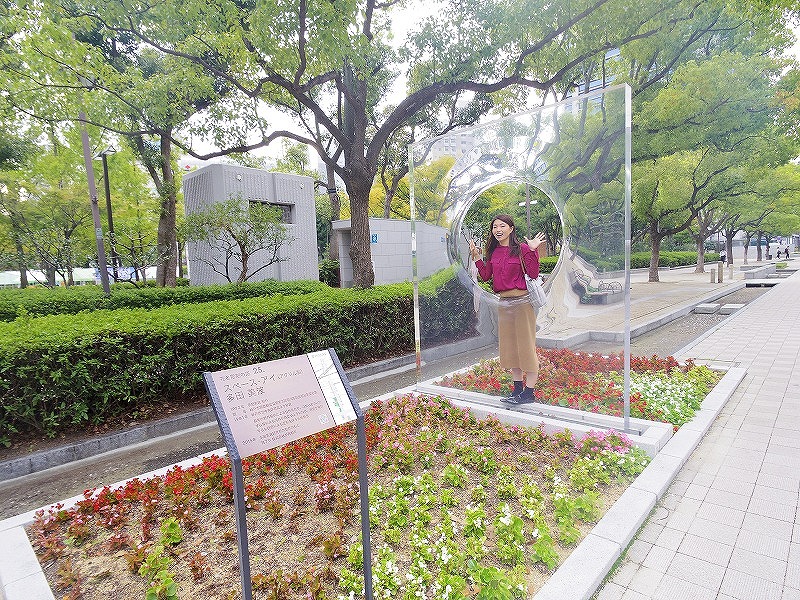 Beautiful nature!
<the monument is called "Space-eyes". Let's post on Instagram!>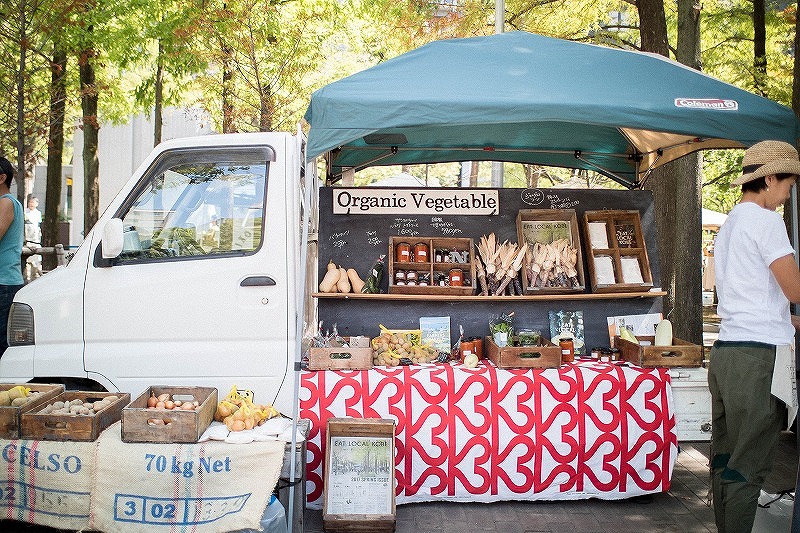 Farmers market, "Eat Local Kobe" is held on every Saturday in Higashi Yuenchi and Flower road.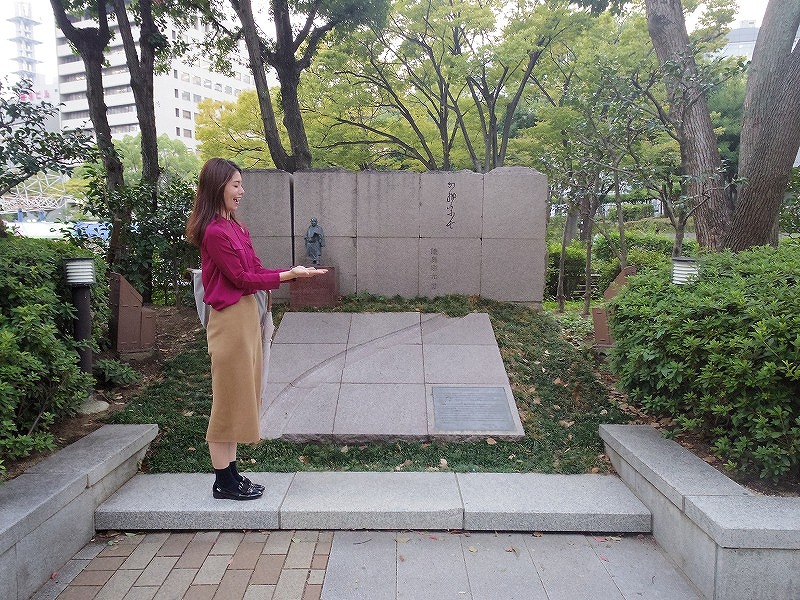 We found a bronze statue of Mr. Munehichi Kato, Major dealer of development of Kobe in the Meiji period. How tiny!!!!!
※This is not perspective.
<Secret spots> I want to keep secret about these spots!
However, I highly recommend tenants in
Borderless House Kobe-Motomachi
to go to my favorite place! The information about a little-known but good place is as follow.
【KIITO design and Creative Center】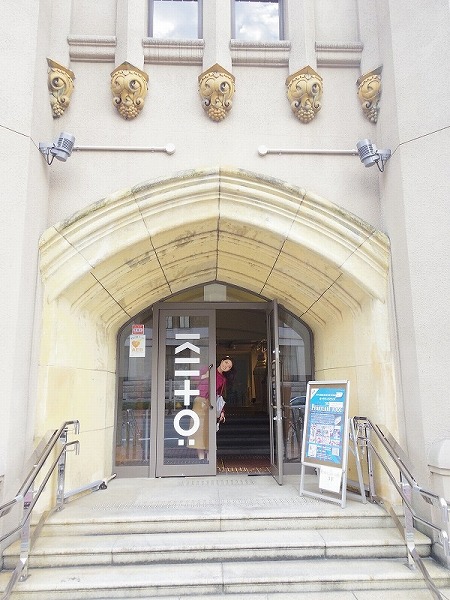 The former 'Kobe Raw Silk Testing Center' (construction completion years: Old Building 1927, New Building 1932) was renovated and opened in August 2012 as the 'Design and Creative Center Kobe' Now there is a café, gallery and library, so you can come in and out of the building freely to enjoy it.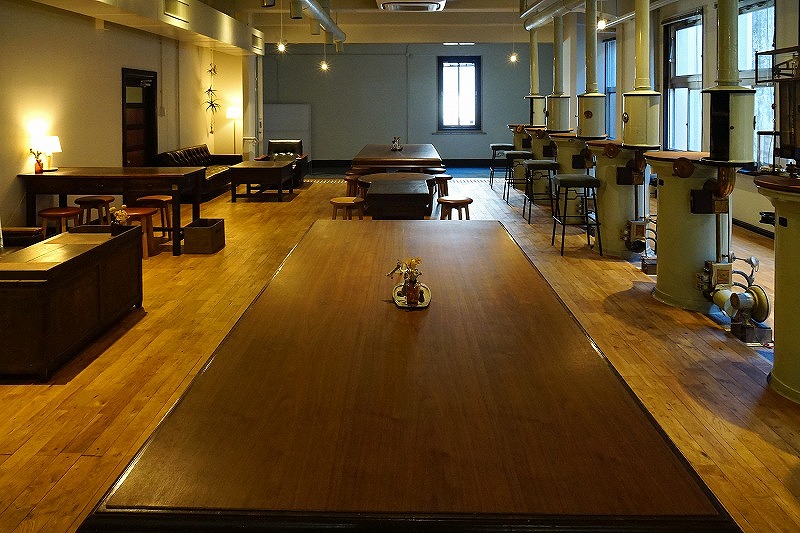 Café on the first floor.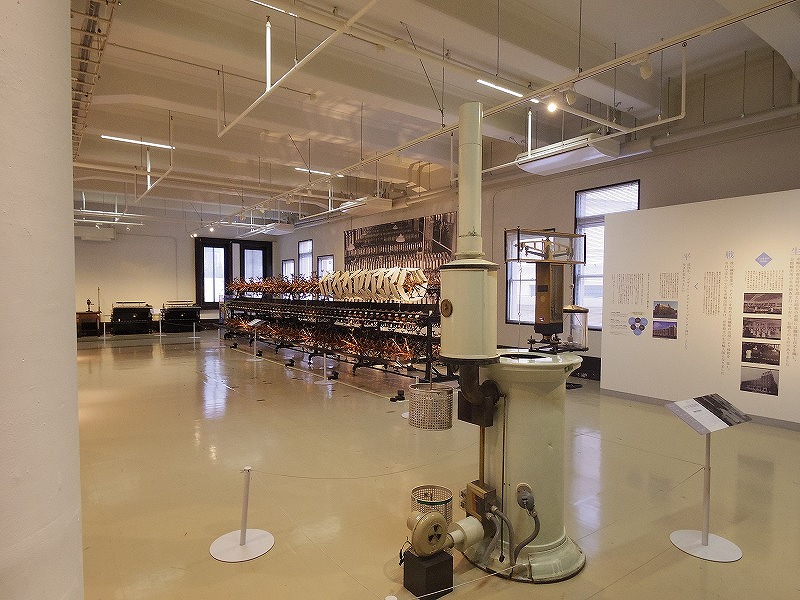 2nd floor: Raw Silk Testing Center Museum: The KIITO buildings were originally home to the 'Kobe Raw Silk Testing Center'. The Museum introduces the history of the original Center and its' silk testing methods through photographs, images and displays of actual equipment used at the time.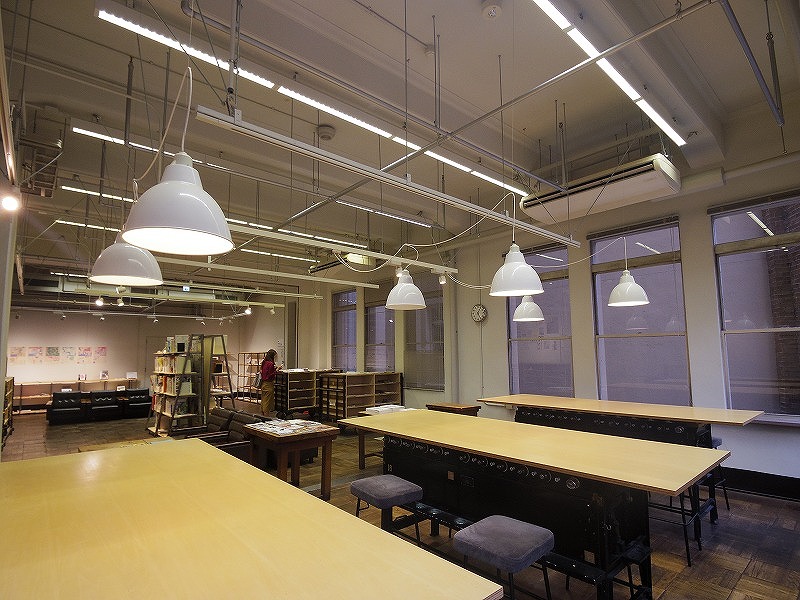 Library: How about sitting down and reading books in the spacious room?
【Secret Observatory?!】
In general, we need expensive ticket to enter the observatory. Actually, in Kobe, there is a great night view point for free, known to special people!
It is on 24th floor in Kobe City Hall!!!!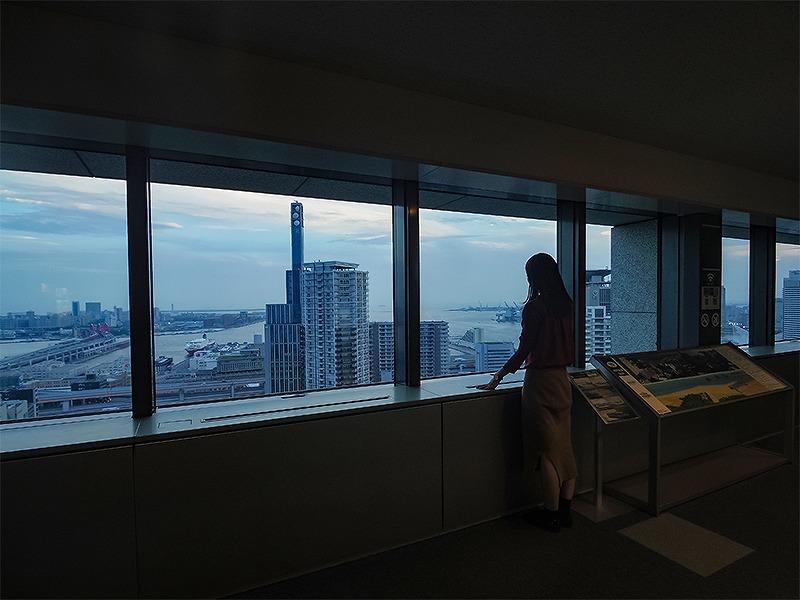 You can enjoy beautiful view both ocean side and mountain aide!
How do you think?
This is our first time to have a share house in Kobe this time, however, even though I am from Osaka, I became a big fan of this lovely city!
Visiting such a lovely city makes living in Kobe so much more fun!
Why don't you join the Borderless House in Kobe-Motomachi and enjoy cross-border encounter and intercultural exchanges?
Tenants move-in the share house until the end of October, can move-in without 15,000 yen as a management fee.
<Borderless House Kobe-Motomachi>

http://www.borderless-house.kr/jp/sharehouse/h/kobe-motomachi/