NEWS&BLOG
보더리스 하우스의 최신 뉴스, 블로그 갱신정보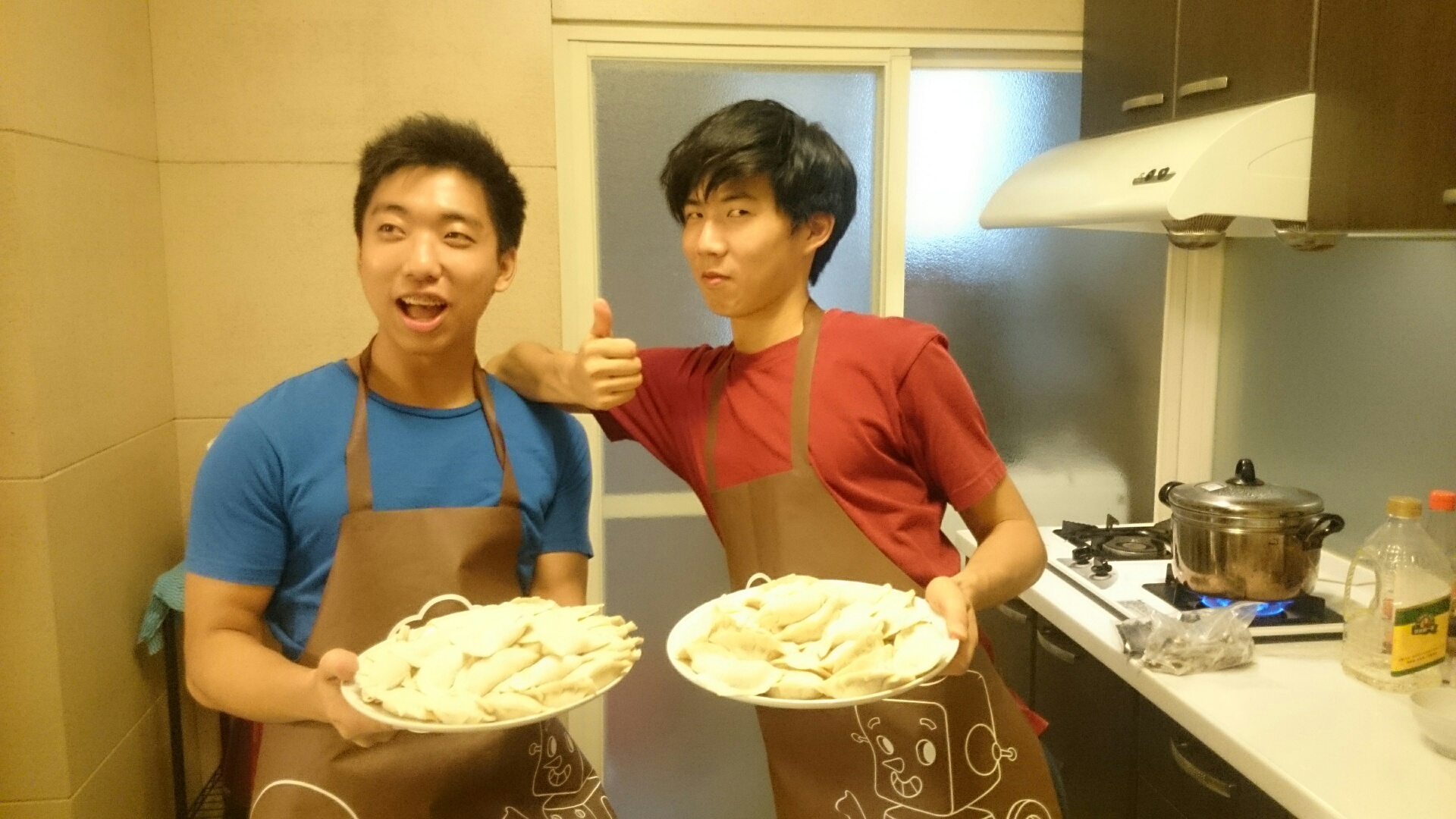 Hello, this is Borderless House! I'm sure we can't know the real life of foreign countries, and one of the important point is living cost. How much do we need to live in Taipei for a month? Today, I'll introduce how much it would be cost for a month in Taipei(1 month living cost in Taipei)!
■ Rent in Taipei
There are many types of houses in Taipei. ※We will upload regarding the house type later. If you would like to live by yourself, it would cost around 8,000 NTD-15,000 NTD in general. You can find the house which would cost around 5,000 NTD/month but I recommend you the house over 8,000 NTD thinking about the cleaness and difficulties of negotiation with Taiwanese landlord.
About the rent for living in BORDERLESS HOUSE, the information is as below ;)
-Private room:          12,500~15,000 NTD -2 Females room:       9,000~9,500 NTD -2 Males room:             9,000~9,500 NTD -3 Females room:        7,900~8,800 NTD -3 Males room:             7,900~8,800 NTD -4 Females room:        6,900~7,900 NTD -6 Females room:        6,700 NTD You can get more information by setting
Search Preference
on the website!
■ Utility fee (Water, gas, electricity)
The electricity fee is expensive in Taipei. It exceeds 1,000 NTD/month in summer period. Water is cheaper and it costs around 200-300 NTD/month. If your house has a kitchen, gas fee costs around 200-300 NTD/month. In Borderless House, utility fee is 800 NTD/month including electricity, water, TV, gas and internet fee! (The electric power consumption in summer period would be high, so utility fee for May. to Oct. will be 1,200 NTD.)
■Phone / Internet fee
If you install the internet in your house, it costs around 1,000 NTD/month. (Some landlords kindly include internet fee into the rent.) You can use tethering by your cell phone and it costs around 800 NTD/month. But some tenants just buy a prepaid card in order to save money and you can get it in around 300NTD.
■Food budget
One of the big expence of living cost is a food budget. There are many restaurant in Taipei and it's really cheap. Many of tenants spend around 150-300 NTD/day for food&drink. Break fast:around 50 NTD Lunch:50-100 NTD Dinner:50-100 NTD Drink:20-40 NTD
■Transportation
The tansportation system in Taipei is very convenient and cheap. An one-way metro ticket for the Taipei Metro (MRT) within Taipei City costs about 20NTD. There are also rental bikes (called "U-bikes") provided by the city where the first 30min costs 5NTD. As you can see you won't spend much money on transportation.
■Toiletries
Initial costs for daily toiletries such as toilet paper, hair shampoo and hair conditioner might be high but once you have them you will get along with the above mentioned amount of money. Moreover, in some drug stores there are special offers where you get two products for a price of one, so again, sharing with your housemate will help you safe money! ■Leisure Activities
Leisure Activities approx. 1000-3000NTD/month This depends on how much you go out with your friends. A famous leisure activity in Taipei called "shrimp fishing" for example costs around 300NTD per hour. At Taiwanese taverns called "熱炒" (re chao) you can get plates for 100NTD, so count in around 500NTD for a dinner. We also hold seasonal events for all the tenants in Borderless House, which you can have fun and meet new friends with a low budget!
Check our events review below:
-
Go hiking together~enjoy the fresh air on Jinmian Mountatin!
-
Sharing your Stories in our Christmas event with our tenants!
-
Everyone was able to bond and become closer! - Board Games Event
■Conclusion Living costs per month in Taipei is around 24,000 NTD – 30,000 NTD.
| | |
| --- | --- |
| -Rent | 8000-15000 NTD |
| -Water, Gas, Electricity fee | 1000-1700 NTD |
| -Internet/phone | 800-1000 NTD |
| - Food | 4500-9000 NTD |
| -Transportation fee | 800 NTD |
| -Toiletries | 500 NTD |
| -Leisure Activities | 1000-3000 NTD |
You can fully enjoy your life in Taipei for 24,000-30,000 NTD/month and if you go to local restaurant or shops, you can save more money! Let's enjoy your life in Taipei with Taiwanese and people from all over the world. ⇒
Share House list of Borderless House in Taipei