NEWS&BLOG
보더리스 하우스의 최신 뉴스, 블로그 갱신정보
The BEST liveable town in KYOTO! A brand new international accommodation open in Kyoto-Saiin this November!
Hello, I am Suguru from Borderless House Kansai!
As you know, we have some international accommodations in Kyoto.
For example,
in Hanazono house
, tenants could have a family like community.
If you live in
Kamigamo house
, not International Exchange but you can meet with local people.
On November 15th, A brand new accommodation
will be opened in Kyoto-Saiin area finally!!!
This time, I show you the best thing and hot spots around Saiin area!
It's so Kyoto, but not like Kyoto!? No.1 in Kyoto! Saiin is the most convenient area!
What is your image of Kyoto?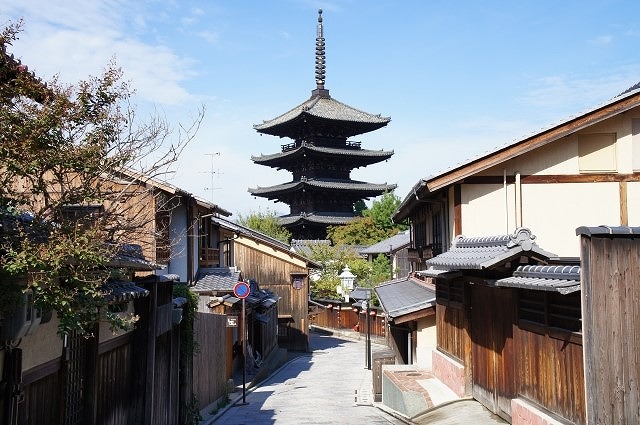 Most people are reminded of sightseeing spots or traditional Japanese style.
Actually, from Saiin station, you can directly got to
"Arashiyama"
by train without any transfers and visit
"Kinkakuji temple"
in 10 mins by bus. In addition to those, other famous sightseeing spots like Kasuga shrine and Nijyo castle takes in 30 mins from Kyoto-Saiin Houses. So
how about enjoy the tourist tour with your housemates?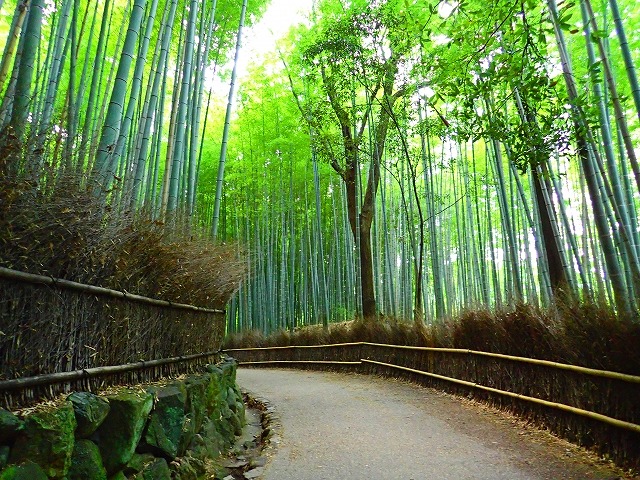 You can directly got to the popular sightseeing place, Arashiyama, by train without any transfers.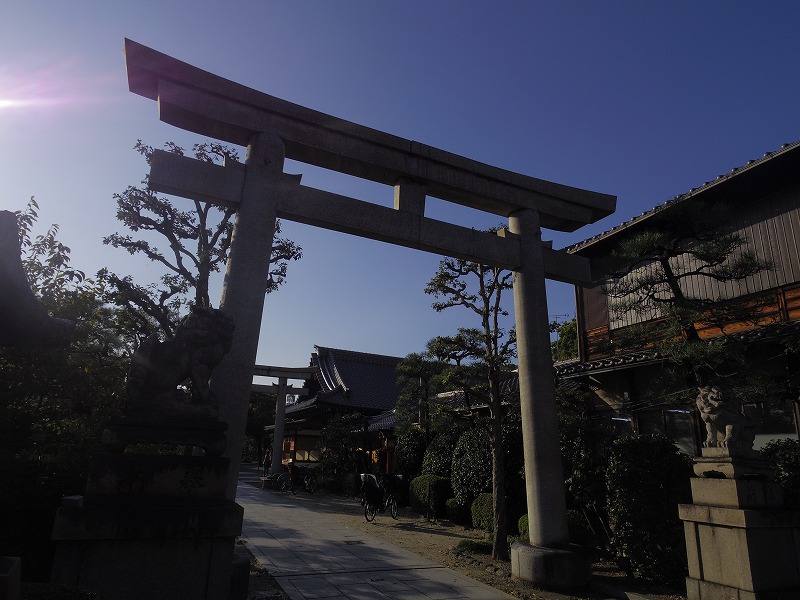 It takes only 5 mins on foot from Saiin House to Kasuga shrine.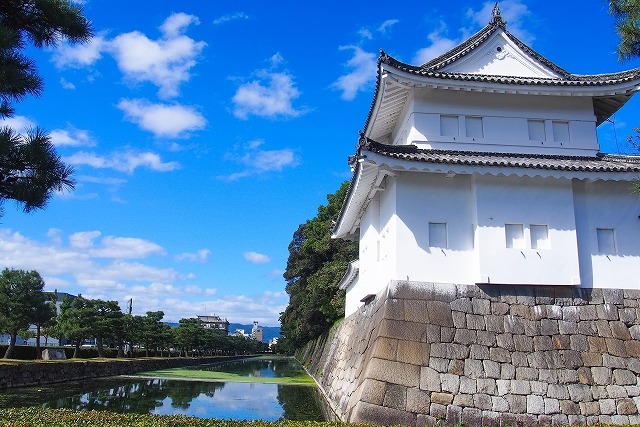 World heritage spot, Nijyo castle
On the other hand, this area is a
convenient for daily life
. You can find a DIY store and Sports gym in 5 mins on foot, and a shopping mall in 7 mins by bycicle.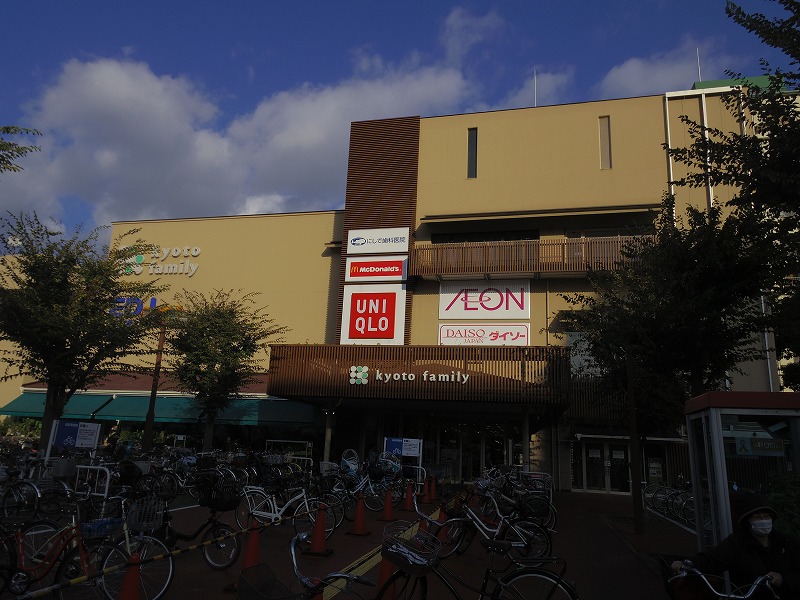 There is a 100yen shop, UNIQLO, Starbucks and supermarket in AEON MALL Kyoto-Gojo.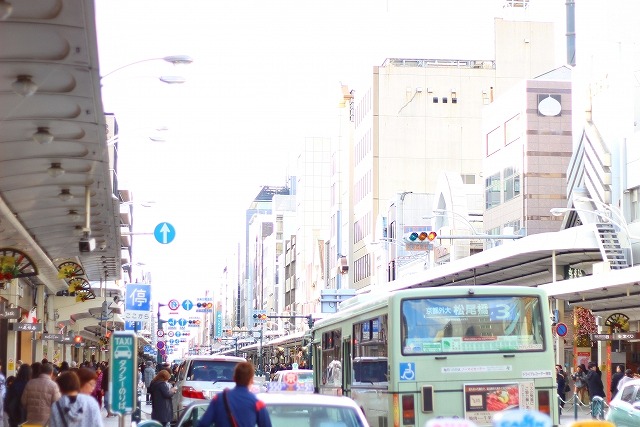 It is easy to access by bicycle to Kawaramachi and Karasuma, popular area for young people in Kyoto.
In addition to
feeling Kyoto culture
, very Japanese, it is
convenient area
, like you can find everything you need in daily life within 10 minutes.
This is the feature of Kyoto-Saiin House to have good points.
"Student town" Saiin
Borderless House Kyoto-Saiin is located in 4 mins on foot from Saiin station. Especially for students of Kyoto University of Foreign Studies and Kyoto Koka Women's University, they can go to school in 10 mins!
Also there are many foreigners who want to have Japanese friends more live to study at Japanese language schools in Kyoto-Saiin. It is good opportunity
to learn other languages each other, to go out together and enjoy experiences like you are studying abroad!
you can have a birthday party with housemates from all over the world,
a match of bowling,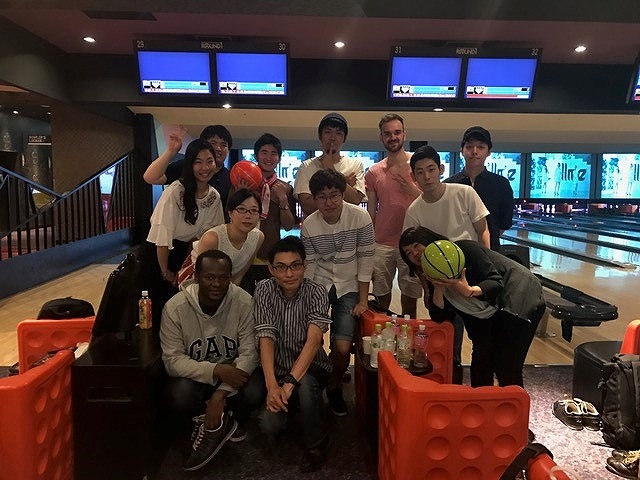 Cook Japanese food,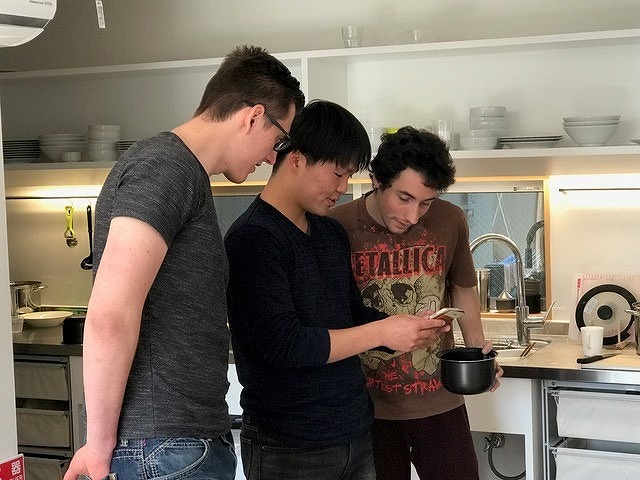 We have another accommodations in KYOTO-Kamigamo and Kyoto-Hanazono, so please enjoy spending time with new friends!
A lot of good restaurants! 100 limited foods a day! Steak bowl!
Kyoto-Saiin area is famous for good restaurants!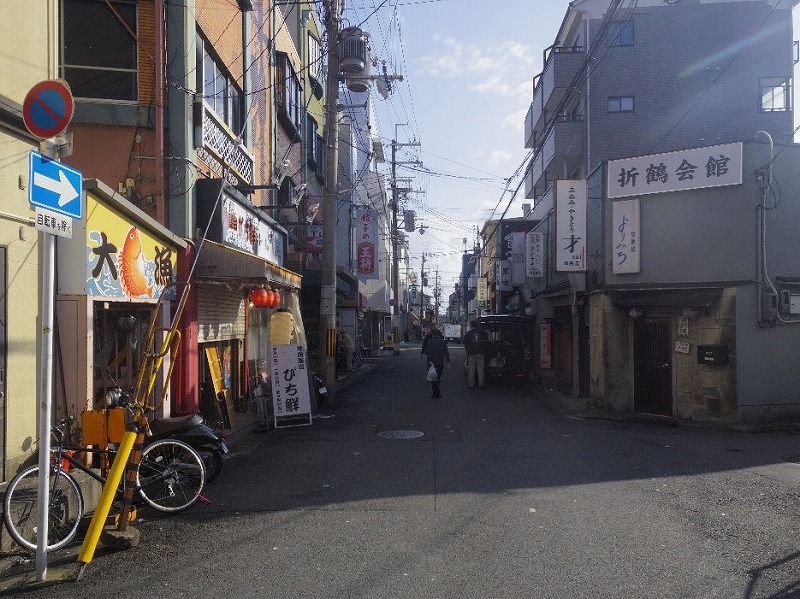 There are Yakiniku restaurant "Gyukaku", Chinese restaurant "Gyoza-no-osho" and some local stylish bar on the way to our house from Kyoto-Saiin station.
The first building on left side "大漁Tairyo" serves seafood lunch, get you full, at 500yen♪
Today, I want to share you a popular lunch menu,
100 limited foods a day!
Steak bowl!
I can't help myself when I see the ward of "limited", then visited the restaurant 30 minutes before opened…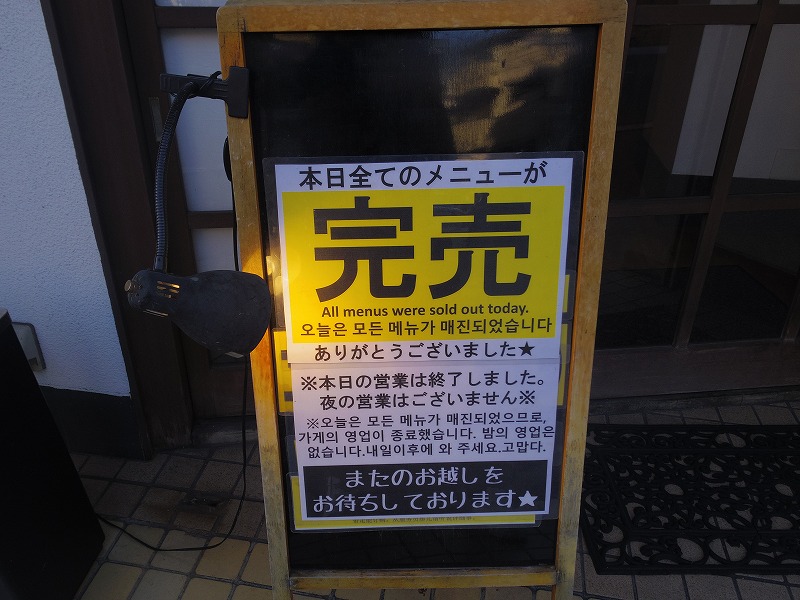 OMG.. They are sold out!!!!
I found out later that we have to go to the restaurant
at least 2 hours
before their opened yo get the steak bowl.
I was supposed to show you a picture like that.
For someone who likes beef like me, just the thought of it makes my mouth water.
I really want to eat!!!!!!!! (my voice within.)
Let's try to visit "Hyakusyokuya", in 6 mins from Saiin station, with your housemates!
There are various type of restaurants such as cafe and Japanese bar around Saiin station.
It is fun to explore pursue the best restaurant with housemate.
Have you got to know about Kyoto-Saiin area through this blog?
We are looking forward to people who doesn't have any experiences of accommodation life.
<Borderless House Kyoto Saiin>
http://www.borderless-house.kr/jp/sharehouse/h/kyoto-saiin/
<Inquiry Form>
http://www.borderless-house.kr/jp/contactus/
★The other BORDERLESS HOUSE in Kyoto★
<Borderless House Kyoto Kamigamo>
http://www.borderless-house.kr/jp/sharehouse/h/kamigamo/
You can enjoy not only international exchange but also local community here. How about having a lively accommodation life with 23 housemates?
<Borderless House Kyoto Hanazono>
http://www.borderless-house.kr/jp/sharehouse/h/kyoto-hanazono1/
It takes only 10 mins to Kyoto station from the nearest station "Hanazono".
If you want to have a family like community, we recommend you this accommodation!